GRIFFIN TECHNOLOGY, the creator of technology accessories, has become the branded sponsor of The Griffin Academy of Design & Technology, at Nashville's Hunters Lane High School.
Nashville-based Griffin and Metro Nashville/Davidson County Public Schools (MNPS) announced today that in the past 12 months Griffin contributed at least $100K in employee involvement, in-kind services and goods for the Academy.
Hunters Lane, in the north of Davidson county, has 1,800 students, and about 350 students in grades 10-12 will participate in the Griffin Academy directly, Hunters Lane Executive Principal Susan Kessler, Ed.D., told VNC.
Griffin President Mark Rowan was among speakers expected this morning for a ceremony unveiling the new sponsorship at Hunters Lane. As a youth, Rowan graduated from MNPS's Antioch High Schools and has visited Hunters Lane regularly, said Kessler, adding that when her students gather with Griffin employees "things just seem to click."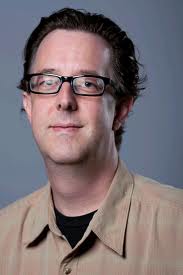 Griffin's Rowan
Kessler added that teachers need outside help in introducing students to the world of business; and, educators, themselves, can learn a great deal about creativity from companies like Griffin.
Only after that first year of demonstrating its commitment, did Griffin earn the right to brand the Academy for three full years, in line with Metro's stiff sponsorship demonstration requirements, according to Chaney Mosley, Ph.D., who is director of the Academies of Nashville.
Completing the initial demonstration period brings further commitments: Griffin will provide the Griffin Academy an additional $50K per year of similar benefits for each of the next two years, for a total sponsorship contribution value of at least $200,000, said Mosley.
MNPS will later this week announce yet another corporate sponsor: On Friday, Aug. 22, the Aegis Sciences Corporation Academy for Health Sciences and Law will debut at McGavock High School, said Mosley.
The district has 43 academies of various types, yet by the end of this week only seven will have corporate branding partners, said Mosley. The search for sponsors with sufficient scale to allow them to meet MNPS branding requirements is ceaseless, he said.
Griffin Education Outreach Coordinator Erin Whetsel told VNC Griffin's involvement stems from its awareness of the importance of education and how vital it is that Nashville schools producing a strong workforce to meet future workplace needs, in which technology plays key roles. At least 75 Griffin employees have participated in the Hunters Lane program thus far, out of 275 or so Griffin employees based in Nashville, she said. Its global workforce varies, up to 400 total.
Through Griffin's involvement at Hunters Lane, teachers get an orientation to the business world, and students can participate in field trips, job shadowing -- and a tailored app-development experiential learning program that cuts across much of the school's curriculum, said Whetsel.
The other Academies of Nashville previously branded since 2010 are: The Tennessee Credit Union Academy of Business and Finance (Antioch High, the first such Academy within MNPS); The Ford Academy of Business and Innovation (Glencliff High); The CMT Academy of Digital Design and Communication (McGavock High); The Gaylord Entertainment Academy of Hospitality (McGavock High); and, The USCCU Academy of Business and Finance (U.S. Community Credit Union; at McGavock High).
MNPS Academies fall into these categories: Arts Media & Communications; Business Marketing & Information Technology; Engineering Manufacturing & Industrial Technology; Health & Public Service; and, Hospitality and Tourism.
With the assistance of the PENCIL Foundation, the Nashville Area Chamber of Commerce and other local institutions, MNPS is able to secure corporate sponsorships apart from the Academies program. For example, in 2013, local Music industry leaders announced further support of a state-of-the-art recording studio and label program. Many dozens of Nashville businesses support MNPS in ways large and small.
The MNPS Board of Education reviews proposed naming-rights contracts for approval.
The demonstration-based model for allowing corporate branding of Academies of Nashville was transplanted here by MNPS Chief Academic Officer Jay Steele, Ed.D., who brought the model from his prior post at St. Johns County School District, in St. Augustine, Fla.
MNPS Director of Purchasing Gary Appenfelder, MNPS Contracting Officer Brad Wyatt and Metro Law Department Attorney Kathy Sinback are among those currently most involved in contract management for Academy branding, said Mosley. VNC