Update Aug. 19: The TTDC Board voted at 3:15 p.m. August 19, 2011, to name Bill Hagerty its chairman. The continued service of Leslie Wisner-Lynch as president, on a month to month basis, was also approved. TTDC has gotten commitments of about $2.2MM in Administration funding from the Haslam Administration for the two-year period, 2011-12, according to today's meeting. Some negotiations regarding TTDC roles and allocations apparently continue. The original story as published Aug. 18 follows below:
The board of directors of nonprofit Tennessee Technology Development Corporation (TTDC) may soon be chaired by Bill Hagerty, the Haslam Administration's commissioner for economic and community development, who would succeed Chairman Bill Evans.
Within the Haslam Cabinet, Hagerty shoulders direct responsibility for state government's efforts to influence creation and retention of jobs and for fostering an environment conducive to the state's economic advancement. His nomination as TTDC chairman is scheduled for a vote tomorrow afternoon by the TTDC board, convened by Evans.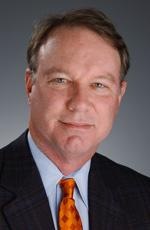 Bill Evans
Hagerty is a former Hagerty Peterson private-equity investment executive and was briefly a participant in TNInvestco Tennessee Community Ventures Fund prior to joining the Cabinet. He raised the subject of chairing TTDC with Evans according to minutes of a July TTDC executive committee meeting that were provided in response to a broader VNC request for documents.
Hagerty is Gov. Haslam's point-person on Jobs4TN, StartupTN, the INCITE innovation program and related initiatives. Hagerty recently assigned some entrepreneurship mentoring and related duties to Michael Burcham, who has agreed to serve as both CEO of StartupTN and of the Nashville Entrepreneur Center. In addition to his merchant banking and investment background, Hagerty has been active in national Republican campaign politics and holds undergraduate (economics) and law degrees from Vanderbilt University.
Wisner-Lynch
In 2010, Cabinet officials of the Bredesen Administration pressed for a staff-leadership change at TTDC, after a contentious but productive period in which, among other initiatives, the state enacted its TNINvestco capital-formation program, which is now widely regarded as innovative. At that point, then-TTDC CEO Eric Cromwell resigned; that was followed by the appointment from TTDC board ranks of current CEO Leslie Wisner-Lynch.
TTDC, chartered in 1998 during the Administration of then-Gov. Don Sundquist, has experienced several waves of funding uncertainty in the past 13 years. No Cabinet official has previously chaired TTDC.
During the past six months, both Gov. Haslam and Hagerty have publicly expressed support for a continued substantial and results-oriented role for TTDC in improving the state's technology-driven economic development efforts. There has been no public announcement of the level of funding that TTDC is to receive this year or next.
After Evans earlier conversation with Hagerty, Evans and Lynch postponed TTDC's board meeting that was originally scheduled for July 7; Evans on July 13 convened the TTDC executive body by telephone conference to discuss the matter of nominating Hagerty to succeed Evans as chairman. Hagerty's current appointment to the TTDC board is associated with his role as commissioner of ECD, through which TTDC receives state funding.
According to the minutes, the executive committee was informed by TTDC director and Secretary Bruce Doeg, an attorney with Baker Donelson Bearman Caldwell & Berkowitz, that the board's bylaws permit such an action.
The committee agreed to proceed with presenting its recommendation to the full TTDC board, which is scheduled to meet by telephone conference tomorrow afternoon. In the interim, a TTDC governance committee was to review the nominations process and recently met for that purpose, though TTDC staff said minutes of that meeting were not yet available.
Evans, who holds a PharmD, is director and CEO of St. Jude Children's Research Hospital and holds the St. Jude professorship and endowed chair at the University of Tennessee Colleges of Medicine and Pharmacy.
Evans' research at St. Jude has focused on the pharmacogenomics of anticancer agents in children, according to the TTDC website; and, he has often been honored by the National Academy of Sciences, the National Cancer Institute and other bodies. VNC