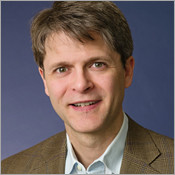 Update: Additional investments have been added to list below.-Ed.
SSM PARTNERS, based in Memphis, is likely to make an additional four growth-equity investments in the next 12 months and the firm actively woos Nashville firms, as well as companies in other U.S. hotspots.
Managing Partner Casey West said about 50% of his firm's $85MM SSM VI fund has been invested or reserved for the four companies already in its SSM VI portfolio, which recently completed its third year of operation.
West confirmed that the company stays in continual communication with its network of current and prospective LPs regarding the notion of further SSM fund raises. He declined comment on preparations, if any, for an SSM Fund VII.
West knows the Greater Nashville terrain well, partly because before joining SSM in 2004, he spent seven years in Nashville with Petra Capital Partners.
In addition, West noted that among SSM's Nashville exits was its 2017 exit from Jim Lackey-led EnableComp following a major investment in that company by PE Primus Capital.
Years earlier, SSM had also been an investor in Lackey-led Passport Health Communications, in which Primus had also been an investor.
According to SSM's website, the firm's investments are usually in companies that are 3 to 10 years old, generating $8MM-$50MM annual revenue, profitable or approaching profitability, and able to put $5MM-$20MM to work effectively -- typically in exchange for a minority SSM stake. SSM investment is often all or part of the target company's first institutional capital raise.
When interviewed for this story, West mentioned a tighter $5MM-$25MM annual revenue range for targets, with growth running "north of 25%," annually.
He explained that maintaining the SSM network locally, statewide and nationally is prerequisite to hearing about growth companies of this sort, because they are often nearly "secret" in their own communities, and are not facing an existential cash crisis.
Growth-equity investors must secure opportunities to demonstrate the value they can add for owners by accelerating growth or providing a degree of liquidity. In reaching their prospects, firms such as SSM rely heavily on trusted referrals from lawyers, accountants, wealth advisors and others who have the prospective company's interests in mind.
HealthIT and marketing communications technology are among SSM's frequent targets, but the firm also welcomes approaches by other Software, Internet & Consumer, and Healthcare companies, said West.
SSM also welcomes opportunities to co-invest with other growth-equity firms, he added. The SSM website shows an earlier investment in Senior Whole Health, a Cambridge-based firm that had also attracted investment from Nashville Council Capital (then Council Ventures). West said his firm has also co-invested with Lousville-based Chrysalis Ventures and Atlanta-based Noro-Moseley Partners.
Since 1990, the firm has raised a total of about $350MM and has invested in perhaps 60 companies, West told Venture Nashville.
Since it began investing, about 50% of its bets have been in the Healthcare sector, he added. Crunchbase has a partial listing of SSM transactions here.
West said that when raising funds, it relies on Goodwin Proctor for legal counsel, but also works with a number of other law firms on transactions and related matters.
Overall, [*updated] the firm currently has [10] active portfolio companies:
West, now 46, earned his Harvard MBA in 2002 and his bachelor's in History at Virginia Military Institute in 1994. His LinkedIn is here.
SSM completed its first fund raise in 1994. About four years later, SSM's second fund reached about $113MM total, according to media reports at the time.
SSM traces its lineage to at least 1973, when SSM Corporation (dba SSM Partners) began operations as a business and financial advisory firm, then in succession evolved into an M&A advisor, VC, and ultimately became firmly positioned as a growth-equity private-equity firm.
CPA practices and other precursors of SSM and its founders were operating in the Memphis business community for decades before 1973, according to information online. VNC

. last edited 0655 5 April 2018
---