Updated 30 March 2016 0727: Kelso announced today the company is now branded Healthcare Blocks.-Ed.
ATLAS HEALTH TECHNOLOGIES, a Nashville-based application-hosting and managed-infrastructure startup, may soon pursue a Seed-capital raise in the $500K-$1.5MM range.
President and CEO Kris Kelso, 39, told VNC that he and Founder/CTO Phil Misiowiec now have about 25 customers and expect to make a broad public rollout of a new version of Atlas platform software in coming weeks.
As they ramp-up investor outreach, the Kelso said he hopes to "at least know where the money is coming from" by the end of this quarter.
Atlas offers tech-enabled healthcare companies its Platform-as-a-Services (PaaS) support, which features robust security and tools that ensure the infrastructure on which clients' applications are supported is compliant with HealthIT regulations under the Health Insurance Portability and Accountability Act (HIPAA). Atlas serves providers, payers and other HIPAA "covered entities," as well as healthtech companies.
In 2013, Misiowiec took the startup through the Healthbox Nashville accelerator program at the Nashville Entrepreneur Center. It's not yet clear whether Atlas and other 2013 Healthbox alums will benefit from tweaks Healthbox is making in its model, more on which below in this article.
Since exiting Healthbox, Misiowiec has opportunistically had some "serious" conversations about the business with potential investors during the past several months, said Kelso, adding that the owners are set for an in-depth meeting this week, with at least two more sorties scheduled for later this month.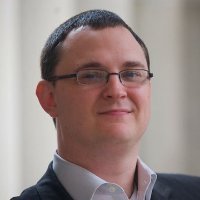 Kris Kelso
In creating their platform, Kelso said their goal is to avoid -- with exceptions for clients who need design work for migration -- the need for a sales and onboarding handshakes on every deal. The majority of its customers will be able to go-live by configuring their requirements, obtaining pricing and then automatically provisioning.
The platform is expected to arrive that stage of development during this quarter, and the owners can more precisely determine their capital needs, at that point, said Kelso.
Kelso said he believes Atlas technologies will be sufficiently attractive to larger strategics to make an exit via sale likely within three to five years. The owners have little interest in take-out offers now, but would entertain conversations about licensing its technology.
Underscoring market interest, Kelso noted the case of Heroku. That company positions as a Cloud PaaS, and it sold to Salesforce in 2010 for $212MM. According to Kelso, Heroku does not accept as much HIPAA compliance responsibility as Atlas does. He also noted that, while the Atlas Health platform resides on Amazon Web Service (AWS), Kelso said Amazon also limits its own compliance exposure.
Kelso readily acknowledged some direct competitors, including Catalyze, based in Madison, Wisc.; and, two Y Combinator grads based in San Francisco: Aptible and TrueVault. All three competitors are less than two years past inception and/or accelerator vetting.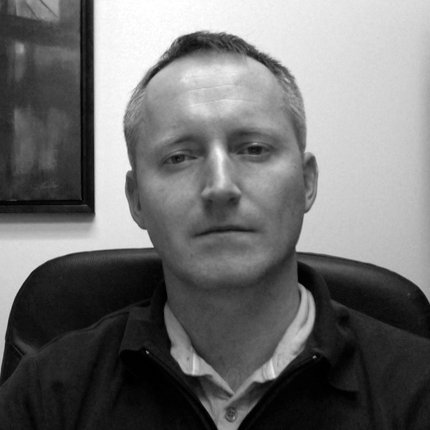 Phil Misiowiec
In January, Kelso assumed the Atlas CEO post, with status as co-founder. For seven years prior to that, his priority was his Kelso Group IT strategy and management consulting practice, as well as serving as a mentor and advisor to some other local startups.
Thus far, local accelerator Healthbox Nashville is the only outside investor in Atlas. Atlas was one of seven companies that went through the first Healthbox class, in 2013.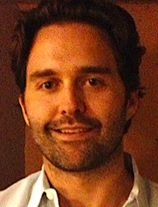 Chris Sherrill
Healthbox Nashville Senior Manager Chris Sherrill told VNC in Summer 2014 that Healthbox -- an initiative of Chicago-based Sandbox Industries -- was delaying the start of its second accelerator cohort, pending implementation of changes in its funding arrangements and business model.
Those Healthbox changes may actually be close-at-hand, and they seem significant for would-be Healthbox portfolio companies.
Healthbox's updated website describes "a new breed" of accelerator model, Healthbox Studios, and describes the Healthbox Foundry as employing a proprietary commercialization process for portfolio companies. The site also notes that Sherrill's duties include "the expansion of Healthbox" in the South.
JSF's Vic Gatto
While Healthbox was still in stealth mode about its changes, Jumpstart Foundry CEO Vic Gatto made clear that formerly wide-ranging Jumpstart would focus exclusively on Healthcare startups, and would not settle for plaudits over profits. VNC understands Gatto had been exploring the matter during most of 2014 with healthcare-centered investors and corporates.
More recently, Gatto has stressed in true burn-the-boats style that Jumpstart now aims for 100% success among its portfolio companies, and plans to build healthcare-sector companies that are tailored to the priorities of potential investors and customers for those companies.
Updated 12:17 p.m.: Sherrill told VNC that the new Healthbox Studio model will begin operations in Nashville in Autumn 2015, with the applications process opening-up this summer.
Reached for comment, Gatto told VNC the newly unveiled Healthbox model seems to bear similarities, adding only that Jumpstart will continue to innovate.
Meanwhile, another alumnus of the 2013 Healthbox class, Axial Healthcare, recently disclosed via Jarrard PR that it completed a $1.75MM raise in December; and, Axial management plans during 2Q 2015 to seek $6MM-$10MM additional capital.
Axial automates evidence-based decision support for chronic pain therapy, and provides supportive patient-engagement tools. Axial's outside investors include Healthbox, Sandbox, HCA and Blue Cross Blue Shield Ventures, according to Crunchbase.
The other five companies in the 2013 Healthbox cohort were: Clariture Health (ad/marketing platform); e-Clinic Healthcare (two-way remote care platform); GEMA Touch (oncology patient engagement); PRSM Healthcare (GI patient engagement); and, Remedify (supports sterile processing of devices).
Kelso said that he believes Atlas Health's connections in the Angel community are sufficient to obviate the need for an advisor for its Seed raise. His own LinkedIn profile recounts experience in healthcare corporate technology roles, mentoring at Jumpstart and the Nashville Entrepreneur Center, and advising an array of tech-enabled startups.
Current outside advisors to Atlas include attorneys with Waller Lansden Dortch & Davis. Atlas banks with Wells Fargo and its future banking and accounting needs are under review, said Kelso.
Local tech/product consultant Gerry Andrady has also advised Atlas, as have advisor/mentors Shawn Glinter and Julia Polk, said Kelso.
Kelso, his wife and their three boys, ages 7-11, live in Mt. Juliet, near Nashville. VNC