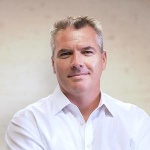 Updated 29 June 2016 RoundingWell in Rogosin Institute pact for kidney disease care here. 15 March 2016: Strategic relationship with Redox Engine for API path to major EHR vendors. Release here. Our 2/27/15 story follows.-Ed.
ROUNDINGWELL, the early-stage patient engagement and care-coordination platform company based in Nashville, is completing a nearly $3MM Super-Angel raise, and is expanding staff and moving to larger quarters.
Co-Founder and CEO John Smithwick, 44, told VNC that the Angel raise that will soon be concluded complements the company's 2013 Angel raise of $1.5MM. Smithwick and Co-Founder, President and CTO Will Weaver continue to hold controlling interest in the company, with about 15 individual investors on its cap table. The two founders funded the company during its roughly two-year startup phase.
The latest raise will help fund near-term expansion of sales, marketing, finance and other functions, said Smithwick, adding that further product evolution has also been mapped, for the long term.
The owners will study revenue traction closely, and by 4Q are likely to consider more fundraising, which could be undertaken by early 2016, the CEO confirmed. No target for another raise has been set.
By year's-end, RoundingWell could hit 30 full-timers on its payroll, up from its current total of 13 full-timers and some dedicated consultants. Its website shows openings for both tech developers and sales and marketing.
The company, which went live in August 2011, will remain in central Nashville, but will soon move from the Trolley Barns to 5,000 sq. ft. of offices in the 1700 block of Church Street, Smithwick confirmed. Earlier VNC coverage is here.
Smithwick said that while the co-founders had funded the company during most of its first 24 months, the two successive Angel raises were key to positioning the company for strong growth.
Conditions are now perfect for Roundingwell to "step on the gas," he said, adding that while he hates that expression, given its recent progress and validated growth opportunities just ahead, "we need to go -- for all the reasons you want to go. We're going to be scaling across-the-board," he said.
Smithwick credits Nashville's role as a healthcare innovation platform for spurring Roundingwell's progress.
Moreover, though complaints are often heard across sectors about a supposed local IT/Software talent shortage, he said Roundingwell has been able to find locally the talent it needs, when it needs it, while being highly selective.
"There is no city on Earth that I would want to do this in, other than Nashville," said Smithwick.
He emphasized that it's not just Nashville's long-standing concentration of traditional healthcare service providers, but also the "number of service-delivery companies that are attempting to get out in front of where the market is going -- and we get to work with them, and we get to share in what we're all learning," he asserted.
Certainly, San Francisco, Boston and other cities have substantial healthcare sectors, he acknowledged.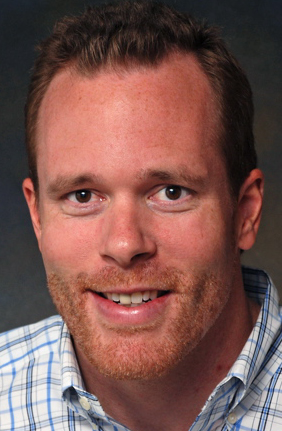 Will Weaver
However, in Nashville -- thanks, in part, to Weaver's 20 years in the local Tech community, during which he co-founded the Emma email marketing platform -- RoundingWell has been able to "hand-pick" its talent, with its existing Tech team having "self-selected every member and brought them in, and there's not a weak link -- they wouldn't stand for it!" he added.
The company has moved in less than four years from pilot stage with a small number of patients involved, to supporting real-time thousands of post-acute and chronic-care patients; and, by 2Q 2015 it will have "10 to 15" paying customers that represent a wide range of providers, including not only its original hospital market target, but also a wide portion of the entire post-acute and chronic care spectrum, he said.
Whereas at its founding RoundingWell targeted hospitals' under federal pressure to avert patient readmissions, Smithwick said that early advocacy from local nephrologist Robert Taylor, M.D., widened the then-startup's view of the ways that care and its coordination, and patient and provider engagement could be improved, across the healthcare delivery continuum.
The founders had originally focused on hospitals, partly because they feared -- needlessly, they came to believe -- that clinicians had been experiencing "health IT exhaustion," brought on by regulatory and payer pressure and gut-wrenching HealthIT implementations, said the CEO.
In RoundingWell's experience, he said, the company needs foremost to ensure that whatever it offers clinicians clearly adds to, rather than diminishes the time that clinicians have to treat their patients.
Along that axis, Smithwick said the solution is to offer both patient-engagement support and support for clinicians working on care and case management, and coordination of involvement by all others involved in the patient's care. The company's Cloud-based apps thus support patient care "check-ins" and alerts; definition of pathways of clinical teams' coordinated care; patient education; analytics for care quality assessments, and other functions.
Smithwick said he doesn't know of any competitor that has combined all those elements as effectively as RoundingWell, partly because of its access to the deep healthcare services expertise that resides in Nashville.
While the RoundingWell team does watch other sector entrants to some degree, the founders have found that it is difficult to tell -- particularly given intense hype in some quarters -- what competitors are actually doing. Putting excessive energy into market surveillance, rather than on producing compelling customer outcomes, is to be avoided, said Smithwick.
He acknowledged two sector entrants: Mountain View-based HealthLoop and Raleigh-based Axial Exchange.
Asked about exit options, Smithwick again emphasized that management spends no energy on long-term exit scenarios, instead devoting energy to ensuring that their customers' experiences after adopting Roundingwell leave them wanting to tell their industry peers about it.
RoundingWell's advisors remain, as previously reported, attorney Brooks Smith at Bradley Arant Boult Cummings, and Ken Kraft, CPA of Kraft & Co. Also, the firm still banks with Truxton Trust (formerly, Nashville Bank & Trust).
In the course of its Angel raises, the company has also received legal services from attorney Derek Hughey, said Smithwick.
It relies on Amazon Web Services (AWS) for Cloud hosting. And, Its PR is handled by BLAST Media, based near Indianapolis. BLAST got the nod largely because it had previously done a lot of good work for Emma, Smithwick said.
Smithwick said adoption of RoundingWell's name was set into motion by Mark Ott, the company's director of product. Ott's research had shown that nurses reported fewer random summons from patients, and less alert fatigue, when nurses' protocols called for proactively checking-in on patients, more often.
Thus did RoundingWell replace what Smithwick, with humorous self-effacement, characterized as the "worst-possible placeholder name," which the founders had hastily chosen as they registered the company with the state, in 2010.
State records online show that the original name was TreatSit LLC. VNC
---