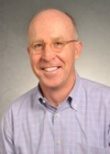 Update 2 May 2016: Heritage announced today that Heritage Fund I hit $170MM and Fund II has now been closed at $220MM. -Ed.
HERITAGE Healthcare Innovation Fund LP, based in Brentwood, is pursuing a $200 million capital raise, according to its SEC filing Jan. 20.
The fund has raised at least $131MM, according to the filing published Friday after its submission by Rock Morphis, managing director of HHIF GP and fund manager Heritage Group LLC. Heritage web presence here.
At its launch in 2011, HHIF explained it intended to help both entrepreneurial innovators and healthcare providers commercialize new technologies, processes or other solutions to improve the quality, efficiency and effectiveness of healthcare delivery, as well as making individual investments of up to $10MM in innovative early- and growth-stage companies.
Heritage Group was also instrumental in launching in 2011 Precedent Health, which among other pursuits, works with providers in the spine, cardiovascular and total-joints sectors to advance innovation, incentivize integration of quality protocols, improve compensation and patient volume for physicians, and improve patient satisfaction, according to its website.
In addition to Precedent Health, Heritage Group's portfolio includes Shareable Ink, OnFocus Healthcare and other healthcare-sector firms based in the Nashville region, as well as companies located in California, Colorado, Illinois, Maryland, Massachusetts, Mississippi and Missouri.
The latest SEC filing comes one year after HHIF GP announced accepting investments by Vanguard Health Systems, LifePoint Hospitals, Trinity Health, Iowa Health System and Community Health Systems, as previously reported by VNC. VNC