[May 24, 2016 - Terry et al in $1.7MM raise for ComicBook.com. Cites Terry, Bill King, Stuart McWhorter, et al. Filing here. Dec. 16, 2015: 24/7 Announced it's been sold on undisclosed terms to CBS Sports Digital. This probably doesn't affect Comicbook.com. Nov. 15, 2015: In Sports profile, The Tennessean noted today 24/7 2013 revenue was over $10MM. May 21, 2015: CBT filed with SEC today for $2.5MM raise. Nov. 4, 2014 - Comicbook.com told SEC it has raised $2MM. Original story June 23, 2014 below.-Ed.]
NASHVILLE has since 2000 improved in "every freakin' way there is" and is a great place to grow 24/7 Sports and Comicbook.com, said Shannon Terry, who is CEO of each of the two companies.
The city's "entrepreneurial vibe" has created a "melting pot" that accommodates everyone, and which provides a great place to raise a family, said the father of three.
Terry then added a caveat: Nashville's Tech talent pool is still very much "developing," he said, adding that "No one I know who hires [Tech] people would say it's where it needs to be."
Recruiting back-end engineers is probably the hardest Tech challenge, he said, particularly given that the "hard-charging," team- and results-oriented 24/7 Sports culture isn't what some people are looking for. "We're not a 'think tank'," he said.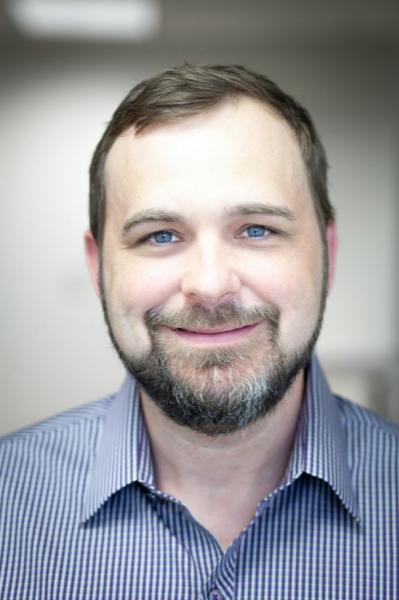 Shannon Terry
"If we win or lose, a big huge chunk of it will be based on the technology" that enables 24/7 to create and deliver content, said the 44-year-old CEO. For that reason, he said, he relies most heavily on COO and Chief Product Officer Noah Stanley, who is the architect of the company's product roadmap.
Approximately $8.7 million has been invested in Terry-led companies since 2010. Capital has been gathered using a vehicle created for that purpose, CBT Sports LLC, which debuted in a January 2013 SEC filing. The CEO declined to identify all investors.
The two platform companies' owners currently have no plans to take institutional investment -- and no interest in an IPO, Terry said. He does not hold majority interest in the companies he leads, he confirmed.
Only a surge of "true, disproportionate growth" could ever lead to considering taking venture capital or private-equity capital for the two platform companies, he said.
Terry told VNC he plans to build 24/7 Sports, Comicbook.com and any related businesses with an eye toward their long-term independence, not for an early sale.
Offering no timeline, Terry acknowledged that eventually he and other investors are likely to selectively launch, buy or build other media and related businesses, as opportunities arise.
Yet, he also dismissed the idea that his overall goal is to create a media/entertainment "network," per se. Rather, capital will be used only to buy individual companies of the sort that can stand on their own and rapidly achieve greater scale, with help from a strategic buyer like 24/7 Sports or Comicbook.com, he explained.
The CEO declined to comment on current revenues, but said that 24/7 has recently booked profitable quarters and expects to realize a profit for full-year 2014. The company is pursuing an "aggressive expansion" plan, and is funding operations accordingly, he said.
24/7 Sports -- dedicated to breaking news on both college and pro sports nationwide -- has about 150 workers on its payroll, two-thirds of whom are news/editorial staff. In 3Q 2013, Terry reportedly told Nashville Business Journal the company was nearing $10MM annual revenue and then had nearly 70,000 paid subscribers.
The 24/7Sports platform had 5.45 million unique visitors in May and is on-pace to exceed 6.5MM, this month, said Terry. That's up from January 2013's 1.8 million uniques and January 2012's 535,000 uniques, according to the company's website. Mobile currently accounts for 54% and 52.5% of 24/7 and Comicbook.com visitors respectively.
Terry and other investors bought Comicbook.com in January this year, from co-founder Joe Blackmon and others. Terms of the deal were not disclosed. Earlier this month, the owners announced the upgrading of Comicbook.com's technology platform and features. And, new social media- and database-driven product offerings are slated for release later this year.
Whether through organic growth or acquisitions, Terry said the focus will remain on sports, popular culture and related plays.
No seed-stage M&A investments are likely, he said. Instead, future targets will be businesses that have some traction, and which could sharply improve performance if acquired by the right strategic bidder.
24/7 Sports Partners, as it's formally known, has not yet made any acquisitions, though it recently announced a licensing agreement with CoachingSearch.com, covering both college and pro sports-related content and services. In addition, it has forged a relationship with CBSSports that has contributed to its website traffic and advertising revenue.
In general, Comicbook.com will consider "seizing opportunities" to expand into "anything infused with comicbook DNA," said Terry.
The company could, for example, enter the Comicbook/Fantasy conference marketplace -- where a "land grab" is underway, he said, adding that it has no such plans for 2014.
He did confirm, however, that earlier this month his group registered with state government a new entity, ComicBook.com Conferences LLC, as a contingency for future forays. It will consider opportunities with utmost caution, he said, noting intense competition within the sector has led to tight supplies of celebrity talent for the prerequisite conference appearances.
24/7 Sports is not Terry's first rodeo. As widely reported, he and his then-co-owners sold their Rivals.com digital-sports enterprise to Yahoo! in 2007 for $98 million. His noncompete with Yahoo! ended in Summer 2010, and he then launched 247Sports.com.
During a 2008 public speaking appearance that was covered by VNC, Terry reviewed his earlier entrepreneurial background before a Nashville Technology Council audience. That day, Terry explained that in 2001 he sold his five-year-old AllianceSports network to Rivals Networks for $3MM. Not long afterward, Rivals Networks sought bankruptcy protection and Terry soon bought selected Rivals.com assets for $500K, helped along by a $2.5MM capital raise.
Middle Tennessee has other sports-media businesses, some old, some new. Athlon Sports Communications has been operating since the late Sixties (controlled by Southwestern/TomJames entrepreneur Spencer Hays). Athlon partners with 24/7 Sports on at least one publishing project.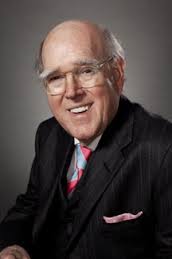 Spencer Hays
controls Athlon
More recent local Sports startups include First Round Exchange (PlayTheDraft.com), which is led by former LaunchTN executives Eric Cromwell and Dan Schmisseur, both of whom also consult on capital formation for tech-driven economic development.
Another local venture -- Sportsblog.com -- is aggregating sportswriters and is led by Roy Dano, formerly in the investment banking sector. Sportsblog is a partner with another startup, Brentwood-based School of the Legends (SOTL), according to SOTL's website. SOTL says it is partnered with the NFL Players Association.

There's also Overdog (originally ProPlayerConnect), which previously received an investment commitment from Tennessee Community Ventures (TNCV), a TNInvestco fund. Overdog CEO Steve Berneman told VNC this morning, "OverDog is still in existence and going strong." Co-founder Hunter Hillenmeyer has not yet responded. Eric Satz, the TNCV managing partner identified on LinkedIn as Overdog's executive chairman, has not yet responded. Berneman is listed as registrant for the TheOverdog.com domain, which is in parked status.
Terry said 24/7 Sports' current advisors include attorney George Crawford at Butler Snow; and, for IP and deals, attorney Curtis Capeling at H3GM. Its auditor is Maggart; and, its commercial banks include First Bank (First South Bancorp, led by Chairman Jim Ayers), Pinnacle Financial and Regions.
The 24/7 board of directors includes, in addition to Terry: Chairman William King (owner of Bank Director Magazine and other properties, and founder of the former Private Business); Stuart McWhorter (associated with Clayton Associates, FCA Venture Partners, Bullpen Ventures and other entities); Bobby Burton, formerly Rivals.com editor-in-chief and COO; Lee Schear (founder of Schear Financial, a Dayton, Ohio-based company with sports media holdings); and, Greg Gough, formerly CTO with Rivals.com and a co-founder of AllianceSports.
A dozen former Rivals.com team members came over to 24/7 from Yahoo/Rivals, Terry noted. In addition to director and COO Stanley and co-owner Burton, that group included current chief technology officer (CTO), Cory Lovelace.
The only child of Alabama farmers, Terry co-captained his class' Lipscomb University Bisons basketball team to a then-record number of cumulative wins, and graduated in 1992 with a finance degree.
Terry and his wife and their three children reside in Davidson County. VNC