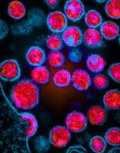 A 2010 SEARCH for laboratory space led CEO Heidi Kay, Ph.D., to relocate Jericho Sciences from Northern Virginia to Nashville's Cumberland Emerging Technologies' Life Sciences Center (CETLSC).
CETLSC is controlled by Cumberland Pharmaceuticals (NASDAQ:CPIX), Vanderbilt University and Tennessee Technology Development Corporation (TTDC). The LSC is a program of Cumberland Emerging Technologies and is located at 111 10th Avenue South.
Kay's first six months in the Center in Cummins Station on 10th Avenue has reaffirmed her decision to move and has left her reflecting on Nashville, itself, "trying to figure out why this works -- it's really cool to me," she told VNC.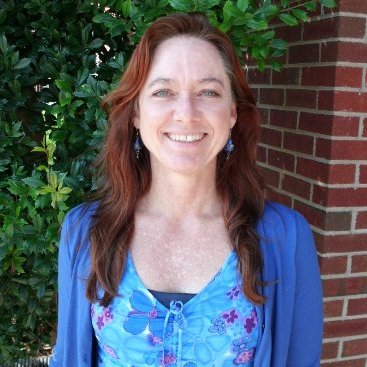 CEO Heidi Kay, Ph.D.
The availability of affordable CETLSC space was certainly key. However, Kay said she suspects that Biotech being less concentrated in Nashville than in the environs of Washington, D.C., produces a less competitive and more collaborative atmosphere, in which professionals and community leaders "are actually trying to help each other out."
People in Nashville's life-sciences sector "are active, they're paying attention, they talk to each other, and they are moving faster" to achieve their goals, she added.
Asked whether she senses that Nashville's strong focus on Music and songwriting, which often involves collaboration, might have influenced Nashville's business culture, Kay acknowledged that the interplay of arts and sciences has often been an influential factor in the advance of science. (Related story here.)
However, she continued, there may be something even more fundamental at work in Nashville: a sense of community, in which alignment of interests is emphasized over sheer competition.
Jericho aims to contribute to new therapies to fight viruses, including HIV, in collaboration with academic, institutional, government and business collaborators, said Kay, who declined to identify the firm's allies, explaining that disclosing them too soon could alert potential competitors to the focus of her work. Her collaborators are eager for her to publish Jericho's progress in scientific venues, Kay noted, but she did not suggest how soon that might happen.
For now, the company remains "largely off the public radar," with its new website temporarily a placeholder.
The company's "lead therapeutic candidate targets a retrovirus protein and is applicable to controlling HIV-1," she said. At another point, she described her work as concentrated on what might be termed a "broad-range antiviral."
Information previously posted online about Jericho indicates that the firm has made "surprising discoveries" that could affect dramatically therapeutic approaches for improved outcomes; and, Jericho has been developing these discoveries since Kay left the faculty of the University of South Florida in 2006 and switched her focus from cancer to viruses.
Kay is pursuing patent protection for her output and has taken some unspecified steps toward exploring and-or raising outside capital, according to information online.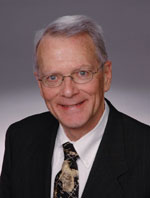 Joe Rolwing
Inadequate or unsuitable commercial space in Virginia and suburban Maryland led Kay to cast a wider net for laboratory space. A call to Kay from CETLSC Director Joe Rolwing led Kay to consider Nashville, she explained in a recent VNC interview.
Then, in mid-2011, following Kay's visit with Rolwing at the CETLSC, Jericho contracted for space. The initial site visit had left her feeling "confident this was the place for Jericho. [Rolwing] genuinely supports biotechnology in this area, and his welcoming attitude was sufficiently convincing," Kay told VNC.
When contacted for this story, Rolwing declined comment and referred VNC to Cumberland Pharmaceuticals CEO A.J. Kazimi, who is also CEO of the CET. Kazimi has not yet responded to a query. This story will be updated, as warranted. [Updated Jan. 4: Kazimi subsequently told VNC the CET LSC is now fully occupied and he is pleased with the operation and its tenants.]
"The [CET] startup incubator space is well-equipped and managed, perfect for our needs as a small biotech business. After 6 months, I am even more pleased with this arrangement. The tenants at CET, the Nashville community, local academic institutes, Life Science Tennessee and CET Scientific Advisory Board members have each encouraged our progress and success," added Kay.
Kay, 49, earned her doctorate in physical chemistry at the University of South Florida in 1999 and her bachelor's in chemistry there, in 1988. Among other distinctions, she was an assistant professor in environmental and occupational health in the USF College of Public Health. Earlier, Kay had been awarded a scholarship to the U.S. Air Force Academy, but ultimately opted-out of that opportunity.
VNC research indicates that the Kay Lab at USF engaged in projects related to materials development, degradation of pollutants, solution kinetics and cancer drug design, according to information online.
Among other activities, Kay was also co-investigator at USF for the EnviroVan Plan, which was designed to engage high-school students and teachers in environmental and public-health issues by deploying a mobile laboratory to schools. VNC