IMPERATIVES such as honesty, trust, family ties, shareholder value, culture and decision-making processes were among the topics touched on last week during a panel discussion among Ingram Industries President and CEO Orrin Ingram and three members of his company's board of directors.
About 150 local executives were invited Sept. 13 to Lipscomb University's Ezell Center for the first in a series of invitation-only events organized by Nashville business volunteers working to establish a local chapter of the Private Directors Association. The Chicago-based PDA seeks to inform and connect leaders of privately held companies with potential outside director candidates.
Turney Stevens
At the outset of last week's panel, Moderator Turney Stevens thanked the CEO and directors for their "transparency" in publicly discussing their collaborative efforts to advance one of the nation's largest family-controlled businesses.
Stevens is Dean Emeritus of the College of Business at Lipscomb University and is executive director of the university's Hilton and Sallie Dean Institute for Corporate Governance and Integrity. The Dean Institute and KraftCPAs PLLC sponsored the event.
Orrin Ingram
The Ingram directors spoke in terms both personal and professional, with dashes of humor, about life in and near the cockpit of Ingram Industries, which had $2.2BN sales and a workforce of 5,000 at year-end 2016, according to Forbes.
Ingram Industries was established in 1978 by E. Bronson Ingram following the split-up of family-owned Ingram Corporation. His son, the current CEO, has worked 35 years within the company.
Early in the discussion, Orrin Ingram, who is also chairman and CEO of Ingram Marine Group, emphasized that the board holds "full governance authority." What was originally a five-member board, has in recent years grown to nine directors.
Ingram told his audience that the "challenging times" that unfolded in the wake of his father's death in 1995 -- including corporate restructuring and ultimately buying-out some family members -- impressed on him the immense value of having a board composed of "people you trust" and who want to see both the company and its family owners succeed. Domain experts who provide services to private companies ad hoc cannot be expected to establish the same bond as a seasoned board, he added.
Ingram said board additions in recent years have impressed upon him further the importance of periodically adding directors who bring fresh perspective that helps incumbents and management who are focused each day on familiar business issues avoid failing to "see around the corner" to detect emerging issues that vary from the status quo.
The CEO also said that, particularly after observing generational changes-of-control within other companies, he and his brother John, the chairman of Ingram Industries, have in recent years spent a lot of time on succession planning.
The brothers have children who may well have options to come into the business, but the guiding metric for any hires is that of "doing what's best for the company."
Noting with a broad smile that he was not trying to 'put on the spot' his son Hank Ingram -- an Ingram Industries business-development manager seated in the audience that morning -- the CEO said that the Ingram family's children are encouraged to prepare diligently for their careers and will be otherwise well provided for, but the greatest rewards from involvement in the company can only be earned.
If there's no good fit for an individual, then a traditional "hard conversation" may inevitably ensue, he added.
Everyone in Ingram Industries is encouraged to develop an "owner's mindset," which leads to viewing even individual barges operated by Ingram Marine as "little factories," said Ingram.
Mike Grainger
In addition to the Ingram CEO, last week's panel included Mike Grainger, an Ingram director since 2005 who prior to his retirement served as Ingram Industries VP Controller and CFO and then president of Ingram spinoff Ingram Micro. He also currently serves on the board of ScanSource (public) and Belkin International (private).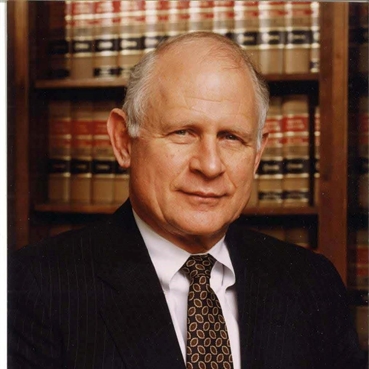 Aubrey Harwell
The panel also included Aubrey Harwell Jr., who is member, chief manager and co-founder of Neal & Harwell PLC; the former chairman of the board of a NYSE-listed company; and, an advisor to VC firms and a director of nonprofit organizations' boards.
Beth Chase
Also: Beth Chase, senior managing director of D.C.-based Ankura Managment Consulting, which recently acquired the C3 Consulting practice she founded and operated for more than 12 years. Chase is Chair of the board of the Nashville Entrepreneur Center and a former chair of the board of the Nashville Technology Council, among numerous other civic and professional roles.
A sample of panelists' observations last week:
► Orrin and John Ingram (who also has more than 30 years in the company) work to ensure that they, themselves, are in agreement on any major issue for which they plan seek board comment, guidance or decisions. This ensures the board is not "set up" to have to mediate a disagreement between the two top executives.
► With deliberate discipline, Ingram board meetings are held to a firm schedule, board members are prepared in advance with needed reports. Formal presentations during board meetings do not duplicate information provided ahead of board meetings, but advance discussion of key matters in highly effective ways, with board and management engagement.
► Examination and civil debate of complex issues is essential, with a premium on thorough airing of issues, to their ultimate satisfactory resolution. A "welcoming" environment for ideas and collaboration is a key goal. Such an environment is conducive to recognition of changes in business conditions, new business models or geographic opportunities, or other inflection points. Lots of eyes on an issue help weave a safety net.
► Highest priorities for shared board-management responsibility include: The company's reputation; the integrity of decisions and implementations; board ownership of rigorous enterprise risk management (with assessments at the level of business units and above); board-management communications; shareholder value and wealth preservation; development of management and workforce talent; and, the company's short- and longer-term (even multi-generational) interests are of highest importance and are under continual review.
► The company has considerable experience with integration of acquisitions and all its business units -- whether new and entrepreneurial, mature, or declining -- are developed and managed for best strategic fit.
► Looking toward the future, Ingram encourages executives and family members to familiarize themselves with the business of the company, and stockholders who do not work within the company are encouraged to retain their shares, to minimize the need for buybacks. Quarterly dividends reinforce the point.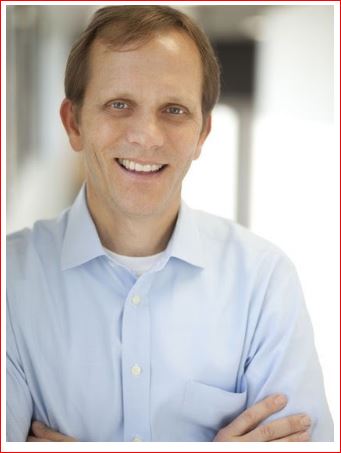 John Ingram
In addition to the four panelists named above, Ingram's board includes current Ingram Industries and Ingram Content Group Chairman John Ingram, who also leads the ownership group for Nashville Major League Soccer franchise; former Ingram Industries Chairman and CEO Martha Ingram; Harry Jacobson M.D., chairman of MedCare Investment Funds, co-founder of TriStar Health Partners, and former Vice Chancellor of Vanderbilt University; Bill Morelli, a Franklin-based attorney and former general counsel of both Ingram Industries and Ingram Barge Co.; and, Youngsuk YS Chi, chairman of publisher Elsevier (of Reed Elsevier) and a former executive with Ingram Micro, Ingram Book Group, and Random House Asia.
In the mid-1990s Ingram Industries was restructured; its Ingram Entertainment was spun off as an independent business by David Ingram, who is now chairman of the La Vergne-based company.
Also during that time, the company's Ingram Micro subsidiary was spun-off via IPO (NYSE:IM), in which the family initially owned the majority of shares. In late 2016, Ingram Micro was sold to Tianjin Tianhai, which is backed by HNA Group.
Ingram Content Group is a part of Ingram Industries Inc. and includes Ingram Book Group LLC, Ingram Publisher Services LLC, Lightning Source LLC, VitalSource Technologies LLC, Ingram Library Services LLC, and Tennessee Book Company LLC.
PROGRAM NOTE
THE NEXT meeting of the Nashville chapter-in-formation of the Private Directors Association is set for Wednesday, Jan. 30, 2019, with networking and registration at 7:30 a.m., again at Lipcomb's Ezell Center.
Speakers will include Nashville-based senior executives with both H.G. Hill Realty Company and Hunt Brothers Pizza.
Marc Fortune, a member of the PDA chapter organizing group in Nashville, told VNC that invitations to the January meeting will be sent to individuals who join PDA via its website or by calling (615) 260-7405.
Sponsors for the January event will be Lipscomb's Dean Institute and the law firm of Nelson Mullins law firm, Fortune said. VNC
. last edited 1930 hrs 19 Sept. 2018
---