Updated 7 May 2018: IQuity announced it has won another $1MM NIH SBIR grant, bringing its total SBIR grants to $2.3MM. Release here. 31 Aug 2017: The Tennessean today reported that IQuity has raised a total $4.4MM in capital and $1.3MM in nondilutive fed grants. Our March 1, 2016 story follows below. -Ed.
IQuity Labs, the Nashville startup leveraging Vanderbilt University intellectual property, has partnered with the local Diatherix subsidiary of Eurofins Scientific, in a deal that provides a passport to global markets combatting a rising tide of autoimmune diseases.
IQuity recently announced plans to launch its first IQ Isolate™ autoimmune disease (AD) diagnostic test, for multiple sclerosis (MS), this summer. IQuity is developing further tests for gastroenterology and rheumatology, for release later this year.
The total costs of dealing with autoimmune diseases in the U.S. has been estimated by the National Institutes of Health at $100BN annually.
The projected 2019 global market value of the AD diagnostics market, alone, is north of $13BN, encompassing diagnostics for Graves' Disease, Hashimoto's Thyroiditis, Multiple Sclerosis, Rheumatoid Arthritis, Systemic Lupus Erythematosus (lupus) and Type 1 diabetes, among nearly 100 other AD diseases, Venture Nashville online research determined.
The IQuity MS test relies on analysis of RNA expressed in blood drawn and provides a highly reliable and actionable "yes or no" determination for MS within days, compared with the years required for now-common diagnostic approaches. Speed-to-treatment for AD typically translates into better outcomes.
After Diatherix completes and documents its product-validation and sales-training processes this spring, it plans to begin selling IQuity's MS test to providers. Diatherix conducts validation in keeping with its stringent College of American Pathologists (CAP) laboratory accreditation and its certification under the Clinical Laboratory Improvement Act (CLIA).
Early this year, IQuity announced having raised $2MM in Seed capital (D/A 21 March 16), for marketing and readying the product for use at bedside.
That outside investment came from about 10 Angel investors, said CEO Charles F. "Chase" Spurlock III, Ph.D.
Spurlock and CFO/COO Julia Polk told VNC that the Seed round had come together promptly, partly because IQuity's Angel investors are people with personal understanding of the importance of confronting autoimmune diseases and most had previously followed Spurlock's achievements, over several years.
Spurlock said the speed of the Seed raise, the technologic edge represented by IQ Isolate, the company's ready access to top-flight local mentors and other advisors -- plus the fact that he is a native of Middle Tennessee -- are among many reasons the company is being built as native-Nashville business. As on previous occasions, he described IQuity as a clear "Win" for Nashville life sciences.
Julia Polk
Asked to comment on the issue of bringing more Angels into Life Sciences from the sidelines, the two executives said no Angel need steer clear of lifescience opportunities entirely, if they are willing to build strong relationships with management; gain some fluency in technology-specific vocabulary, business models and operating environment; and, undertake to understand sector and venture risks and how they are mitigated. There's no substitute for doing one's homework and becoming genuinely engaged, as in any industry, they said.
Tom Aune, Ph.D.
Spurlock, 28, co-founded the company with VU Prof. Thomas Aune, Ph.D., who is engaged in research spanning diabetes, cancer, MS and other targets, and co-authored scientific papers with Spurlock. As chief science officer, Aune devotes a portion of his time to IQuity.

The principals in the company have also previously secured more than $4MM in research grants from the National Institutes of Health, and will continue to pursue such grants, Spurlock said, noting that the company is likely to be awarded another grant in the near future.
Given the widely reported targeted acquisitiveness of Eurofins internationally, VNC asked both IQuity and Diatherix whether Eurofins might eventually bid for IQuity.
Spurlock replied, "We haven't had a conversation with Eurofins about this..." and declined further comment along those lines. And, Polk emphasized, "Our near term focus of commercializing the test with Diatherix is very deliberate."
Yesterday, Diatherix Laboratories CEO Dennis Grimaud told VNC he views Angel participation in IQuity's Seed round as a sign that the region's Angels are becoming more engaged in LifeSciences, and cited the locally based NueCura Angel group among Nashville's key ingredients.
Grimaud also emphasized that Diatherix is definitely participating in Eurofins' M&A program and is likely to make some buys, though he declined to estimate the pace of that effort.
Dennis Grimaud
Without predicting an exit for IQuity, Grimaud said that his own experience in building Diatherix made it clear that having a strategic partner for U.S. and global market entry could significantly accelerate IQuity's progress and make it an attractive investment or acquisition target.
A satisfying market response to the initial IQuity product offering, followed by Diatherix validation of additional IQuity tests, could certainly put the company on the M&A radar of Eurofins and other strategics, said Grimaud.
Grimaud described Eurofins as "aggressively acquisitive." In 2015, Diatherix was sold in its seventh year to Eurofins for a reported $50MM. Grimaud, by the way, is a former president of Life Sciences Tennessee (then known as Tennessee Biotechnology Association).
Also in 2015, Eurofins paid $40MM for a 75% interest in Emory Genetics Lab of the Emory University School of Medicine.
In 2014, Diatherix's parent paid Ampersand Capital and other owners approximately $255MM for diagnostic testing laboratory ViraCOR-IBT, based in the Kansas City area. Also in 2014, it paid a reported $140MM for Boston Heart, which provides cardiovascular disease testing, disease management and other tools and services. And, the parent's Eurofins MWG Operon unit, which is part of Huntsville-based Eurofins Genomics and which already had a DNA sequencing facility in Louisville, has announced plans for a larger presence in that city, employing perhaps 130.
Eurofins' financial filings show the company has regularly emphasized its commitment to broadening its footprint in "the specialty clinical testing services for infectious disease, immunology, allergy, HLA [transplant diagnostics] and serology serving hospitals, clinicians and pharmaceutical companies."
Eurofins also describes itself as a leader in food and pharmaceutical products testing, as well as in environmental laboratory services, agroscience, genomics, discovery pharmacology and central laboratory services.
VNC research showed that other "key players" in the AD space include Roche Diagnostics, Abbott Laboratories, Siemens Healthcare, Beckman Coulter, Euroimmun, SQI Diagnostics, INOVA Diagnostics, AESKU Diagnostics, bioMerieux, Crescendo Bioscience, Hemagen Diagnostics, Bio-Rad and Quest Diagnostics.
Spurlock said he doesn't currently anticipate raising further capital in 2016. Polk noted that should further capital be raised longer-term, sector-savvy and well-connected venture capital investors would probably be in the mix.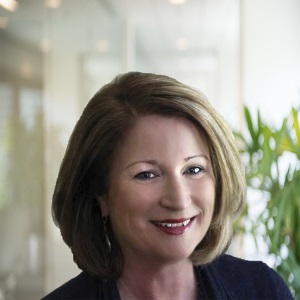 CMO Kathy Gill
Spurlock, Polk and Chief Marketing Officer Kathy Gill are IQuity's FTE team members, said Spurlock. Drew Harmata, a recent Vanderbilt Ph.D., is the company's implementation director, according to its website. IQuity's office is in Nashville's Green Hills.
IQuity's outside advisors include attorneys Chris Sloan and Paula Estrada de Martin Ph.D., of Baker Donelson; accountants Jacobs Cohen & Assocs.; WSquared on procurement and accounting; and, PR firm Dodge Communication. The company banks with Pinnacle Financial Partners, represented by Kevin Roddy, said Spurlock, who also noted assistance provided through VU Technology Transfer and Commercialization, led by Assistant Vice Chancellor Alan Bentley.
The startup's board of directors includes Spurlock, Polk and a prominent Angel investor, whom the CEO declined to disclose. Members for its outside advisory board are being recruited.
Polk is also entrepreneur in residence at Nashville Entrepreneur Center. Thus far, Polk's other lifesciences clients have included InvisionHeart (for clinicians' and billing-offices' cloud-networked access to ECG tracings) and NextGxDx (a marketplace for genetic tests).
Both startups' teams have long-standing ties to Vanderbilt University. VNC
. last edited 7 May 2018 1540
---