'TIS THE SEASON: Dan Hammond's American Hometown Media and Steven Mason's OnFocus Healthcare have reported capital raises to the SEC.
CEO Mason told VNC that its recent filing for a $500K raise is simply a bridge-step in preparation for a C-round raise of up to $3MM. OnFocus' 2012 revenue is likely to be greater than $4 million, by year's-end, he said.
OnFocus' 2011 revenue was up 35 percent over 2010, he noted. Proceeds from the impending round are likely to go toward sales and customer acquisition, and hiring is likely to be aggressive in the coming year, with the workforce possibly growing to 35 in the span, he said. Today's OnFocus builds upon the Management21 consultancy created 26 years ago by founder Ron Galbraith, who remains chairman of OnFocus.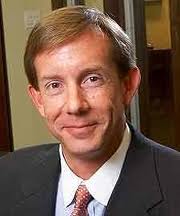 Dan Hammond
American Hometown Media, parent of Just A Pinch Recipe Club, has attracted investment from Nashville Capital Network (NCN), among others.
Founder Dan Hammond's Dec. 14 filing shows the spinout from American Hometown Publishing having raised $3 million of a targeted $5 million raise. The raise was anticipated in VNC's earlier report on the new venture.
After initial publication of this story, Hammond confirmed the raise for VNC, noting that the original target had been $3MM, but was raised in the face of investor interest. "I am a leading investor, along with NCN, Solidus, Limestone and a select number of prominent individual investors," Hammond wrote. Proceeds provide working capital for use in accommodating strong traffic and membership growth that Just A Pinch has experienced, he indicated.
The AHM filing shows, in addition to several members of its management team, NCN Executive Director Sid Chambless among the persons associated with the filing. NCN is a network of angels.
Its affiliates include sidecar NCN Angel Fund I, its core NCN Angel Group and its TNInvestco, Tennessee Angel Fund. VNC