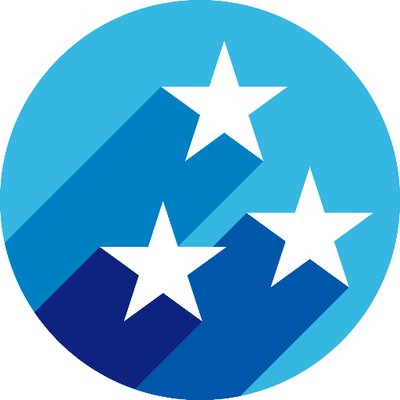 LAUNCH Tennessee Innovation Capital Continuum investment committee will eventually have as many as 20 voting members.
Today, LaunchTN Communications Director Wendy Malloy confirmed that the committee's voting members have grown to nine, including LaunchTN CEO Margaret Dolan.
Two months ago, the ICC group had just five voting members.
Currently, the balance of the group's members are all non-LaunchTN staff; they include:
► Melissa Aldridge, COO, Her Story of Success LLC - Knoxville

► Andrew Bouldin, Principal, FCA Venture Partners - Brentwood/Nashville

► Richard Dapaah, EIR, Knoxville Entrepreneur Center - Knoxville

► Paul Fitzpatrick, CEO, Advanced Catheter Therapies - Chattanooga

► Shawn Glinter, Founder-CEO, Pendant Biosciences - Nashville

► Kayla Graff, co-founder/CEO, SweetBio - Memphis

► Tony Lettich, managing director, The Angel Roundtable - Johnson City

► Abby Trotter, co-owner, Hall Strategies, executive director of Life Science TN - Nashville

► Anthony Young, capital executive in-residence, Epicenter Memphis - Memphis
LaunchTN Capital Program Manager Khyrs Hatch said Nov. 14 that the group has not yet established "a regular cadence" for scheduling meetings and issue-focuses, but it is likely to meet again yet this calendar year.
According to Hatch's LinkedIn profile today, his Capital Program duties include:
Managing deal flow and operations for the Innovation Capital Continuum (ICC) Fund
Growing portfolio management and support initiatives
Supporting investor relations efforts for the purposes of connecting capital to startups
Supporting design and implementation of LaunchTN's selective and high-touch startup engagement program
Administering the Angel Tax Credit Program, TN's flagship incentive to support investment in high-growth startups
Tennessee's SBIR Match Program for companies that have won federal Small Business Innovation Research grants.
Supporting Capital-related Research and Education
Aggregation and reporting of the state's investment activity
Supporting the various efforts of LaunchTN's Network Partners
Supporting investor programming, engagement, and startup connections at 36|86 Entrepreneurship Festival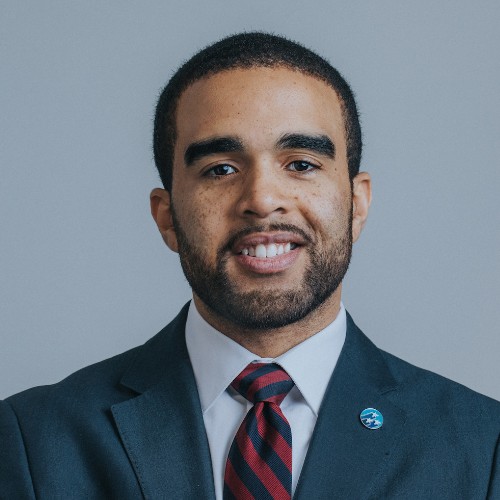 Khrys Hatch
Hatch and others at LaunchTN are also working with the organizers of a Techstars- and HBCUvc-sponsored Startup Weekend, which will take place at Fisk University, March 27-29, 2020.
The Startup Weekend event "is aimed at promoting diversity in entrepreneurship and venture capital. That said, this event is open to all genders, races, ages, and education levels," Hatch said.
Also worth pondering: Looking ahead to 2020, it seems possible that one of more of the three federal Regional Innovation Strategies (RIS) grants that were stunningly won this year by LaunchTN, AgLaunch and EpiMemphis (Vibrant Memphis) might spur additional advisory, entrepreneur-in-residence, capital or other initiatives that would be synergistic with LaunchTN's ICC offerings, and/or with programs under such State Cabinet agencies as economic and community development or agriculture. Details on the three RIS grants are here. There might also be new synergies discovered between the ICC program and LaunchTN's annual 36|86 conference, which attracts more than 100 investors, annually.
Hatch, now 28, joined LaunchTN in June 2018, and soon moved within the Capital Programs domain from research coordinator to program coordinator, and then, earlier this month, became capital program manager for the agency.
Hatch's immediate predecessor in his new role was Shaun Randolph, who this past summer resumed his Los Angeles-based SoTech Ventures practice and became affiliated with Project Equity, which seeks to build economic resilience among residents of low-income communities. As VNC reported at the time, Randolph said last summer that since leaving LaunchTN he had entered into a collaborative arrangement with Nashville-based investor (and former Titans linebacker) Derrick Morgan, whose KNGDM FUND seeks, among other objectives, to leverage federal Opportunity Zone (OZ) initiatives in four cities, including Nashville.

Still earlier, the most senior LaunchTN staff dedicated chiefly to capital formation efforts was John Lanahan, who was director of the capital formation program.
This past January, after a decade of financial advisory and related experience, including more than two years with LaunchTN, Lanahan stepped into a new position as director of financial strategy for Nashville-based Compass EAST. Within that firm, according to his LinkedIn, Lanahan's broad portfolio includes Opportunity Zone (OZ) initiatives. OZ was also part of Lanahan's portfolio while at LaunchTN.

The capital-leadership changes described above have occurred in a little over three years.
Prior to that span, in mid-2016, for example, Jason Denenberg wrapped-up three years with LaunchTN, having served as its director of entrepreneurship and capital formation.
At least a year prior to his departure from LaunchTN, Denenberg disclosed he was preparing in earnest to launch the company that became NourishWise, which, he continues to lead here in Nashville. Update: Denenberg told VNC Nov. 21 that the company has raised less than $500K.
Hatch is a Nashville native and remains a Nashville resident.
Perhaps inevitably, Hatch is also still scratching the music-industry itch he had while studying at Fisk, where in 2018 he completed his bachelor's in business administration, with concentration in Music Business.
As an artist, songwriter and producer, Hatch said his music "is a mix of the soul, hip-hop, and rock influences that I grew up on."
He told VNC that he and his father, Edward C. Hatch, co-own SONDAD Arts & Entertainment, which has released two singles by the younger Hatch and which is "working with several other up and coming artists in the area."
Prior to joining LaunchTN, Hatch's experience included student analyst or intern roles with Cross Culture Ventures (since merged into MAC Ventures) and with HBCUvc.
Resources: LaunchTN's current investment portfolio is here. Investment programs here. Update on SBIR grant matching program here.
Launch Tennessee is a dba for nonprofit Tennessee Technology Development Corporation (TTDC), authorized by Tennessee law in 1997 to address technology commercialization and entrepreneurship, then registered in 1998 and fully operational in 1999. VNC
. last edited 1540 23 Nov 2019
---