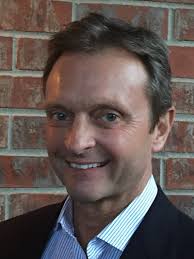 JOURNEYPURE LLC, the five-year-old addiction treatment and support services company with corporate offices in Nashville and Murfreesboro, is raising up to $20MM equity and debt working capital, the majority of which is likely to come from new investors.
Founded in 2014, the company now has four residential treatment centers and 13 outpatient clinics. It added to its group two properties in 2017 and 11 properties in 2018, Chairman, Co-Founder and CEO Kevin Lee told Venture Nashville. Lee's co-founder is Chief Clinical Officer Sam MacMaster.
The company has a workforce of about 400 and projects being "very close" to positive corporate EBITDA within a month, as two of its startups ramp-up.
Lee confirmed that the company has since inception raised $70MM in debt and equity capital and has about 60 entries on its cap table, including institutional Post Road Group, based in Stamford, which has thus far provided JourneyPure $45MM in debt capital.
JourneyPure projects growth of at least 20% per year during the next four years -- driven by revenue expansion in current facilities; and, by the addition of 12 outpatient clinics and four residential centers, all of which is expected to bring the company to 2.5X its current scale by year-end 2023, said the CEO.
Up to 70% of payments to JourneyPure originate with commercial health insurance companies, including Blue Cross, Aetna, UnitedHealth, CIGNA and others, with whom JourneyPure has managed-care contracts. At least 10% of its revenue flows from the TRICARE East program, via a contract administered by Humana Military for coverage of services for active-duty military and their families and retired veterans.
The company also has contracts with such major employers as Ford Motor Co., General Motors, American Airlines and Cracker Barrel.
In 2020, most of its attention will go to its current network; projects already in the pipeline; and, the hiring of both CFO and COO. The company also recently elevated Stephen Loyd MD to national medical director.
By year's-end 2020, Lee said the company is likely to have entered the Texas market and to have begun earnest pursuit of major-PE investment. Among major PEs, Lee said the threshold for initial checks is $20MM.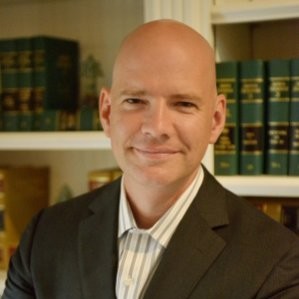 Sam MacMaster
Co-Founder CCO
Asked whether the company has had suitors, Lee said JourneyPure has been approached by no fewer than 30 private-equity firms, thus far in 2019.
Lee said that in his view, market interest in JourneyPure is a direct result of not only crisis-level national interest in addiction, depression and mental illness, but also the company's vision; its tech-supported connectedness with patients, caregivers, payers and family members; and, its business model and performance.
The CEO explained that among the components of the company's offerings are, first, the fact that the company often can provide addiction treatment closer to where patients live, allowing ready access to in-person services and family and caregiver support.
Also vitally important, he said, is JourneyPure Coaching, which ensures during the first year after a patient completes a JourneyPure program that credentialed, certified coaches can provide "persistent and sustained human contact," which is particularly important when, as is often the case, a patient has been diagnosed as having mental illness, which raises the odds of addictive relapse.
In addition, JourneyPure Express provides a digital tool for assessing type and level of care a prospective patient needs, which is particularly important when someone with long-running mental health issues is suffering from drug and alcohol abuse and arrives in a hospital emergency department, where they must be assessed for possible admission to a psychiatric unit, rehab facility or other intervention.
Equally if not more important, he explained, is the fact that these tools and methods are employed within the context of JourneyPure's focus on ensuring that at least 70% of its patients are employed or employable within six months of treatment, with a targeted 90% or more showing "zero indication" of relapse and no record of presenting for emergency treatment.
Lee said health insurance companies are telling the company that it's on the right track.
Asked about the possibility of an IPO, Lee said he can easily imagine the company seeking capital at some point via public markets, but an exit to a strategic is at least as likely. He said options will be periodically reviewed and will probably be made collaboratively with the PE partner or partners that management aims to secure.
Asked about stock-listed comparables, Lee offered the example of the July 2019 IPO of Livongo Health (Mountain View; Nasdaq:LVGO). Before adjustments for offerings costs, the LVGO IPO generated $408.5MM ($355MM after costs and adjustments). According to Crunchbase, prior to its recent IPO, Livongo had in six rounds raised $235MM in VC from the likes of Kinnevik AB, General Catalyst and Kleiner Perkins.
Unlike JourneyPure, Livongo delivers only support services with patients with diabetes, not both that and clinical services, as does JourneyPure. However, as with JourneyPure, Livongo adopted a consumer-first perspective and a whole-person solution for patients with complex and chronic illness. LVGO S-1 here.
Regarding Brentwood-based American Addiction Centers (AAC Holdings), which has reported it is under stress and strategically reviewing financing options and related matters, Lee said only that he does not see JourneyPure and AAC models as directly comparable, at this time. VNC notes that AAC market cap stood at just over $20MM, this afternoon.
On a day-to-day basis, Lee said the competitive field is very fragmented, with most alternative providers being "medicine-assisted" treatment providers operating in small clinics, and less commonly offering residential facilities.

Among its outside advisors, Lee said it has Brentwood-based Avondale Partners standing-by to serve as investment banker for the company's 2020 pursuit of PE investment.
For corporate legal, Lee said he turns to Lauren Anderson of Baker Donelson; his accounting is with LBMC; and, the company banks with FirstBank (NYSE:FBK).
Asked whether he knows FirstBank Executive Chairman Jim Ayres, Lee acknowledged that he and Ayres collaborated decades ago in a healthcare-related business.
Individual investors also include Jui-Lien Lillian Chou MD, of Lubbock and San Antonio, Texas, Lee confirmed.
Brentwood-based Altitude Ventures, an early-growth-oriented VC affiliate of Clayton Associates that was originally known as Rolling Hill Ventures, has also invested in JourneyPure.
In addition to its de novo projects, the company has made five acquisitions since inception and it is particularly keen on further M&A opportunities in Tennessee, Kentucky and central and panhandle Florida.
JourneyPure's parent is JourneyPure Holdings Inc. Related earlier SEC filings here. VNC
. last edited 0656 12 Sept 2019
---