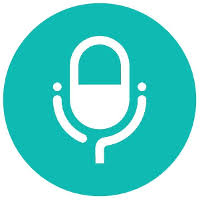 JUMPSTART Capital Managing Director Dave Vreeland told Venture Nashville his firm's JSC Growth Fund I and two of the fund's LPs have invested in recapitalizing Santa Monica-based Casetabs Inc., with the goal of propelling that company into leadership of the cloud-based surgical care coordination and collaboration space.
Casetabs Founder and CEO Gavin Fabian told VNC yesterday the company has recruited $12.7MM in outside capital since its relaunch in 2014.
Fabian's five-person board of directors now includes three new investors, among them Vreeland and two Los Angeles-based Jumpstart Capital limited partners: Tim Babich, who is CEO of Nexxus Holdings Inc. (Santa Barbara); and Mark Siegel JD, who is founder and president of ReMY Investors & Consultants Inc. (Los Angeles). Together, the three hold controlling interest.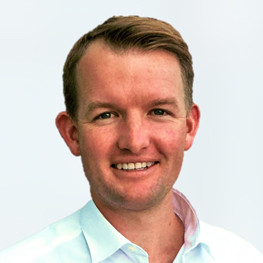 CEO Gavin Fabian
Given that neither Jumpstart Capital nor its Briovation sisterco Jumpstart Foundry are strangers to investments in early-stage companies based out of state, we asked Fabian and Vreeland how they started down the path toward this particular transaction.
They explained that they were routinely introduced by a tech executive they both know and respect: Eric Thrailkill, CIO of a Nashville-based Amsurg, formerly a publicly held company, and now a unit of KKR-backed Envision Healthcare.
That introduction -- the kind so common within the Nashville healthcare services and technology hub -- led to Vreeland's diligence, and ultimately to JSCap's investment in Casetabs.
Fabian said Casetabs has no plans to raise further capital in the next 12 months. Vreeland added that during the next year or two, during the startup's topline growth campaign, the company will learn more about its needs and options.
Casetabs has 15 FTE staff, but has no active plans for any staffing in Nashville.
Dave Vreeland
Vreeland said the fact that Casetabs and another JSCap holding -- Nashville-based SimplifyASC -- have already spotted actionable synergy, is an indication that there may arise other opportunities for partnering within Briovation holdings.
The Casetabs transaction is the latest of the nine that Vreeland has done, he said. VNC recently reported on JSCap's $2.3MM investment in Nashville-based EvidenceCare.
Vreeland said that Growth Fund I has sufficient dry powder remaining to do 4 or 5 more transactions, apart from its projected follow-on investments in existing portfolio companies.
Asked about a Fund II, Vreeland acknowledged that his firm is likely to pursue Growth Fund II in 1Q 2020.
Casetabs has been generating revenue several years and continues to invest in growth, particularly in penetrating the ambulatory surgical center, independent physicians practice and hospital segments.
Casetabs apps for Apple and Android are designed to support work processes, while strengthening communications, coordination and collaboration among all stakeholders who are literally or figuratively arrayed around each operating suite.
That ecosystem includes physicians, operating-room schedulers and other office staff, center administrators, supply-chain stewards, vendor representatives and others, as warranted. Family and caregivers -- for example, those who volunteer to provide patients rides home after discharge -- are also touched by the platform.
The Casetabs website emphasizes that strengthening care coordination not only improves healthcare outcomes, but also reduces postponements of surgeries and rescheduling, facilitates referrals, mitigates waste of drugs and materials, and helps avert medical errors (for example, wrong site surgery) -- all while improving satisfaction among patients and family caregivers, and "peace of mind" among care teams.
The Casetab hub naturally addresses HIPAA secure document and information sharing, as well as patient safety indicators, according to its website.
On the Casetabs page in the App Store, the company notes that ambulatory surgery centers using Casetabs have a "cutting edge, wow factor" that is attracting physicians and reducing communication related errors. Physician recruitment -- and resulting referrals -- are important for Casetabs adopters.
A video currently on the company's website and on Vimeo captures a sampling of Casetabs team members' views regarding the role of Casetabs:
In the video, one Caretabs team member argues that in addition to other operational, quality and patient engagement benefits, using technology to avert "catastrophic mistakes in surgery" that might follow a single communications error among those in direct or supporting roles within the surgery enterprise, translates into a true return on investment in adopting the solution.
Another team member in the video comments on the complexity of surgeries, noting that "when you look at the time at which the patient is seen at a physician's office or their surgeon, to getting scheduled for surgery, to the day-of surgery, and doing the post-op physical therapy.. If you take an honest look at the process and the coordination that goes into it, it is undeniably a mess."
Asked about competitors, Fabian said he senses that the surgery-community coordination segment may not seem like a big enough target to major EMR brands or most other healthIT providers.
Whatever the reason, Fabian said Caretabs is not routinely facing-off in the sales process with other offerors, though he does expect that will eventually change, particularly as such majors as athenahealth, Cerner and Epic look up from their core businesses.
The 34-year-old CEO explained that early-on in his career he spent several years in up-close sales and marketing for SpinWorks, NuVasive and MicroVention, which deepened his understanding of the differing needs of implantable medical device surgery participants and their suppliers and technicians.
VNC's brief online research into current or logical future competitors turned-up a number of very young firms, including SurgeryLink.com, owned by Surgery IT Solutions Inc., which is led by a Vanderbilt University computer science degree-holder: CEO Craig Clayton, who is based in Laguna Beach. SurgeryLink was created in Ft. Worth, in 2016. Clayton and Ken Stephens, who is based in the Ft. Worth area, together own a large majority of the company's equity.

A very large number of startups we spotted address one or more segments of the surgery and/or general-care pie or adjacencies, but they seem prima facie to have chosen more narrowly defined models than Caretabs'.
One example of those who have chosen a different route: DocSpera (Compliant Innovation Inc., Sunnyvale) which seems, for now, to have chosen peer-to-peer communications as its core, though it addresses other spokes on the surgery wheel, as well. Crunchbase says DocSpera, founded 2012, has received funding from Attractor, among others.
At least two Nashville firms are among others who are positioned more on the periphery of the surgery hub-and-spoke: They are Medaxion, led by Jeff McLaren, who's also been associated with HealthStream for nearly three decades. Also: Nashville-based DialogHealth, which is SMS messaging-centric.
These companies are, of course, in addition to such incumbents as decade-old and NYC-based Surgimate; and, One Medical Passport (Willington, Conn.). In 2016, One Medical received a $4MM Series A investment from FCA Venture Partners, which is an affiliate of Nashville-based Clayton Associates.
Caretabs' Fabian said yesterday that the capital path for his company began with a roughly $1.9MM Seed, following by what we'll refer to as three tranches of, in round numbers: Series A ($3.5MM); Series A2 ($2.3MM); and, Series A1 ($5MM).
According to previous announcements and news coverage, the startup business previously received investments from a unit of Evolution Financial Group, a Japan-based firm with its U.S. office in the Los Angeles area and a unit called Evolution Capital Management.

Casetabs also previously received investment from Nueterra Capital. Nueterra is based in Leawood, Kan., and maintains an office in Nashville. In Kansas City, Mo., Nueterra is lead backer of the LaunchKC health accelerator, which accepts at least five startups each year to an in-residence cohort.
Asked about outside advisors, Fabian cited New York-based attorneys with Thompson Hine as having supported the company's recent funding transaction. He said Casetabs' accounting is handled in-house and the company banks with Bank of America.
Fabian did not disclose attorneys supporting the company's intellectual property activity. The USPTO website shows that some earlier trademark filings for the business were handled by attorney Lindsay Hulley of Rutan & Tucker's Los Angeles office.
Casetabs is successor to another healthtech that Fabian founded: MedPassage Inc. MedPassage was registered in Delaware and Colorado in the 2012-13 timeframe.
MedPassage sought to create an online marketplace for implantable medical devices and supplies, plus digital advertising services, according to Pitchbook and the company's 2012 trademark application with the USPTO.
Colorado records online show that Fabian changed the firm's address to Santa Monica in 2014 and changed its name to Casetabs in 2015.
Fabian, his wife and their daughter reside in Orange County. The CEO earned his bachelor's at Princeton University, in 2007. LinkedIn.
Here are Casetabs' SEC filings since 2014. Here is its Crunchbase page.
Related resources: ACS | Care Coordination | Sales | ASCs | VNC
. last edited 1319 25 July 2019
---