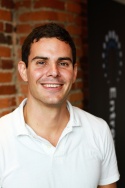 Note: Kahootzz was renamed Wannado. The company reported July 10, 2015, it is about halfway along in a $750K raise.- Ed.
KAHOOTZZ, nurtured by ConduIT and JumpStart Foundry and roosting in Nashville's Entrepreneur Center, is recruiting Angel investment to scale-up services that match users with opportunities to "work, play and do good," said founder and CEO Steven Buhrman.
Nashville will be Kahootzz's initial platform for testing, refining and marketing its offerings; current plans call for recruiting franchisees in other cities, Buhrman told VNC. Kahootzz was chartered less than 90 days ago, according to the state information online.
Buhrman said he has controlling interest in Kahootzz, which is both a ConduIT Corporation portfolio company and a member of the JumpStart class now resident in the Entrepreneur Center. JumpStart and ConduIT have each invested $15,000 in the company, said Buhrman.
Buhrman plans to pitch potential investors during a JumpStart forum August 25, he said. Breakeven for Kahootzz is projected within two years; capital requirements and the sequencing of capital rounds remain under consideration, but will be outlined prior to the JumpStart pitch, said Buhrman.
Initially, he explained, Kahootzz will help connect users with opportunities they desire, simultaneously mobilizing talent and marketing products, services and even issues. Kahootzz generates income by charging businesses for analytics, advertising and related services.
In the longer term, Kahootzz is "tied to a larger vision" in which the startup helps create a new "virtual layer" of opportunity-resource matchups associated with "local labor, consumer, and philanthropic markets."
Buhrman, age 30, stressed that he is not starry-eyed: "We have a thoughtful launch plan that utilizes a stage-gated approach. As we put ourselves out there I know we'll learn a lot quickly about what makes sense in the short and long term," he said.
Kahootzz is the kind of service many people will bound out of bed for each morning, said Buhrman.
The Kahootzz solution pushes a "stream of opportunities" to "the right people at the right time," Buhrman added. The technology "gets to know you" and "kind of looks out for you," he noted. The Kahootzz model is described as "hyper-local" and "holistic" in that franchisees exhaustively survey their market's "opportunity landscape" and then recruit customers and users across the community's "spectrum of professional, lifestyle and community goals." Some development currently continues: A layer of social tools, user incentives for referrals and other devices is planned and the challenge of quality assurance remains under scrutiny, he said.
He did not dwell on it during a VNC interview, but Buhrman acknowledged that his drive to launch Kahootzz is "driven by something inside of me," and is energized by his feeling that both he and the world "needed some help" in marrying-up needs, passions, interests and people. He added that using technology to match people with opportunities can now go beyond merely creating "crowds" to facilitating purposeful connections.
Kahootzz opportunities in batches of 3 to 5 daily are to be served-up based on what the technology has learned about the user over time. Over time, Burhman said, Kahootzz's "affinity engine" will perform "powerful matching" that reduces lost or wasted opportunities, thereby making "hyper-efficient" the supply-demand environment, he explains.
Asked for a single practical commercial example, Buhrman responded, in part: "...Think of a local music venue, [it's] the night of show and 75 percent of their tickets aren't sold. Folks are out there who would love to attend the show and pay for it, but the show isn't on their radar. The venue can use Kahootzz to target the most likely customers -- say individuals who like this particular genre of music and who have a history of attending weeknight shows."
Carefully parsed Kahootzz opportunities served-up to users will be "hard to resist," unlike the misdirected offerings pumped-out by some daily-deal services online, Buhrman said. He joked about receiving e-mails with discounts on bikini waxes from other services, adding, "We can be a lot smarter than that."
Kahootzz gets "smarter" partly by drawing on personalized user data available via Facebook and similar platforms, built-in "intuitive diagnostics" and user behavioral data captured as users make decisions regarding the opportunities flowing to them daily. In addition, "An internal peer-to-peer referral network allows the network to grow organically, and adds a social layer to the matchmaking process," according to Kahootzz materials.
Buhrman explained that Kahootzz's algorithm-powered database "holds with integrity the relationship between the opportunity-seeker and the opportunity" and is"infinitely extensible" to span any aspect of societies or markets, if and when expansion makes sense.
Kahootzz is likely also to play a role in addressing "broad economic trends that push workers to be more adaptive, transient, and increasingly project-oriented. Ask recent college grads what it's like planning for a career track in 2011-- many will tell you that there is no track to run on," Buhrman said. "The Millennial generation is the most highly educated [and] underemployed generation in history. Untapped talent. Wasted human capital. What's going on? Businesses have less demand for salaried positions, but often have unmet needs for project work," Buhrman told VNC.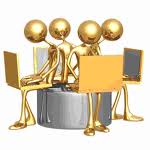 "College students," he said, "have skills but often graduate without work experience. This spells opportunity. What if Kahootzz could help connect local talent from Universities to project and internship opportunities. Think of the engineers, designers, and economics majors who could be contributing to local businesses, while forming connections, developing new skills and building out their resume. Lot of opps here," he added. There are about 80,000 college students in Nashville and surrounding region, he noted.
Kahootz is Buhrman's first business experience. The Kahootzz idea occurred to him several months after working on a California political campaign, in 2010.
Downplaying the inherently partisan aspects of the campaign, Buhrman focused on the issues that were important to him and which he said were central to the contest; he explained: "The banner over our head [in the campaign was a] promise to restore a context of opportunity, cutting down waste and inefficiency, and empowering communities to work together to solve their problems. By the end of the campaign, however, I was less convinced of immediate political solutions to local economic problems, and increasingly interested in how technology could be harnessed to solve problems and create economic opportunity. I was really burdened by this. In January [2011] I conceived the idea of Kahootzz, 'the world's first local opportunity engine'," he said. Buhrman served on the staff of 3rd congressional district candidate Ami Bera, M.D., who lost by a slim margin to incumbent U.S. Rep. Dan Lungren, in 2010.)
Prior to his sojourn in politics, Buhrman spent two years as a K-12 classroom teacher and nearly a decade as student, fellow and researcher at Dartmouth College (B.A., 2003), Vanderbilt University, University of Oxford (M.Th., 2008) and the University of Edinburgh. He also wore the Green of the Dartmouth football team.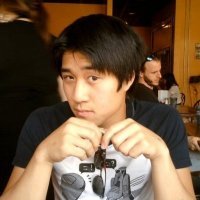 Buhrman has surrounded himself with experienced specialists and advisors: Those in Kahootzz with Buhrman include Glenn Grimes, who owns a stake in Kahootzz and serves as part-time CTO and systems architect (and is still associated with McLean, Va.-based Advanced Technology Systems); Chris Downs, director of product development (formerly with Rivals.com); Guy Kopsombut (at left), lead software developer (completing M.Ed. at Vanderbilt University); Chris Cole, design and marketing (formerly creative director at the Triple Thread Apparel social enterprise); and, Kyle McCollom, lead for operations and business development (also formerly with Thriple Thread). The team is also augmented by eight Vanderbilt University and Belmont University students who serve as programming interns.
Buhrman said outside advisors also include ConduIT Chairman Ray Capp, who doubles as Kahootzz's CFO; ConduIT EVP Mike Hassell; Entrepreneur Center CEO Michael Burcham; and, three JumpStart mentors: Mark Montgomery, entrepreneur in resident at Claritas Capital and founder of FLO Thinkery; David Klements, CEO of Qualifacts and vice chairman of the Nashville Technology Council; and, Beth Chase, CEO of C3 Consulting and a former NTC chairman.
Burhman described as "remarkable" the manner in which the region's entrepreneurs and investors are "coming alongside" Nashville startups. VNC