Update: 21 November 6:26 a.m.: Chattanoogan.com reports that TN House Speaker Beth Harwell appointed UT COO David Milhorn to the board of LaunchTN/TTDC. Milhorn succeeds Alex Miller of the UT College of Business. See details below. LaunchTN earlier said that while Tom Ballard will no longer hold a director position, he continues to serve as an Emeritus Board Member, following his long service to TTDC. Original story follows.-Ed.

LAUNCH TENNESSEE is apparently celebrating early its approaching 15th birthday, strengthening its board of directors and broadening its rebranding, while still scouting for a permanent CEO.
LaunchTN Interim President/CEO Brad Smith recently told VNC that the nonprofit is "making good progress on the CEO search," but declined more detailed comment. (More on CEO search.)
Brimming with his hallmark energy, newly appointed board member David Owens, a member of the Owen Graduate School of Management at Vanderbilt University, told VNC the full LaunchTN board is set to convene later this month.
VU's David Owens
Asked about priorities for his board role and that of the CEO that LaunchTN still seeks, Owens responded with reserve, noting that he'll need answers to some questions before he could answer confidently. For example, he noted, there are questions related to how LaunchTN will prioritize interrelated, but disparate objectives, such as creation of jobs and cultivation of investment. In any event, 49-year-old Owens said, he looks forward to becoming genuinely engaged in LaunchTN strategy and programs, and is betting that the board will prove to be "a working board, as opposed to one that is decorated and spiffy, but not actually interested in moving things ahead."
Prior to taking the reins of TTDC earlier this year, Smith closely supervised TTDC from his vantage as chief of staff for the state's economic and community development agency, which is led by Commissioner Bill Hagerty, who is also TTDC chairman.

Brad Smith
TTDC led a tenuous existence for several years, prior to ultimately getting a hard-won runway extension from the administration of Gov. Bill Haslam, earlier this year. Several LaunchTN board members have previously expressed hope that repopulating vacant TTDC board seats in an impressive manner would help the organization seal the deal with a high-value CEO candidate.
Meanwhile, the nonprofit (still officially registered as Tennessee Technology Development Corporation, TTDC) has softly erected its new LaunchTN website here. While finishing touches are still being applied, the new website already contains the full listing of its essentially reconsituted board.
The new LaunchTN/TTDC board members are, in alpha-order:
► Jeff Balser, M.D., Ph.D., Vanderbilt University vice chancellor for health affairs and dean of VU School of Medicine. VU was previously represented on the board by Ken Holroyd, VUMC's assistant vice chancellor for research).

► Brian DeBusk, Ph.D., CEO, DeRoyal Industries (medical products, Knoxville).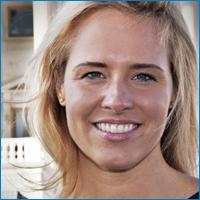 PopVox's Harris
► Marci Harris, co-founder and CEO, POPVOX, online tools for legislative advocacy, (California and Jackson, Tenn.). See related VNC story here.
► Thom Mason, Ph.D., Laboratory Director, Oak Ridge National Laboratory.
► Stuart McWhorter, co-founder, chairman and president, Clayton Associates, the Brentwood venture-capital firm. VNC has previously reported McWhorter has supported formation of the new Tennessee Venture Council (more here). He is also chairman of Medical Reimbursements of America and founder of Bullpen Ventures, the incubator closely allied with Nashville Entrepreneur Center, which is chaired by his father, Clayton McWhorter.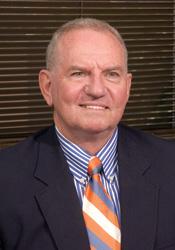 David Milhorn
► David Milhorn, Ph.D., University of Tennessee system EVP and chief operating officer was appointed by Tennessee House Speaker Beth Harwell, according to Chattanoogan.com 20 Nov. Milhorn also serves as UT's VP for research and economic development, a post he has held since 2005, according to the UT site. [Added 21 Nov.]

► Gregory Nelson, Ph.D., chief technology officer, Eastman Chemical - Eastman was previously represented by Stewart Witzeman, director of its research division.
► Brian Noland, Ph.D., president, East Tennessee State University.
► David Owens, Ph.D., director, Executive Development Institute, Owen Graduate School of Management, Vanderbilt University. Author and academic, Owens' expertise lies in the innovation domain.
Fedex's Smith
► Richard Smith, managing director, Life Sciences & Specialty Services, Federal Express. He's a son of Fedex founder Fred Smith. Fedex was previously represented by Kevin Humphries, SVP technology systems.
► Laura Whitsitt, divisional SVP, research/emerging technologies, Smith & Nephew, the UK-based and Memphis-focused medical-devices company.
► Frank Williamson, the former chief investment officer of UNUM and an independent advisor to FourBridges Capital, Company Lab and others in Chattanooga.
Departing after years of service on the TTDC board are Tom Ballard, a former ORNL and UT executive and now director of entrepreneurial initiatives with the accounting and consulting firm of Pershing Yoakley (Knoxville); Jim Frierson (Compass Innovation, Chattanooga); Mike Niederhauser of MN Rentals (Tullahoma); Ron Feinbaum SVP-Consumer Products, HGTV (Scripps Networks); Alex Miller of the UT College of Business; and, Ted Nelson, co-founder of ThermaMasters and recently appointed a member of the board of the Entrepreneur Development Center of Southwest Tennessee (EDCST), one of the state's new accelerators.
In addition to chairman and ECD Commissioner Hagerty, continuing board members (some with terms ending in mid-2013) include:
► A.J. Bahou, VP and chief IP officer at Prism Technologies.
► Tom Beehan, mayor of the City of Oak Ridge.
► Bruce Doeg, the Tech-oriented chair of the Baker Donelson business department.
► Bill Evans, PharmMD, immediate past TTDC chairman and current CEO of St. Jude Children's Research Hospital.
► Craig Fitzhugh, State Representative (D-82-Ripley), House Minority Leader.
► Mark Norris, State Senator (R-32-Collierville).
► Jim Phillips, Chairman/CEO, NanoMech, an Arkansas nanomaterials company;
► Andrew Seamons, managing partner, Pittco Capital Management.
► Mark White, State Representative (R-83-Memphis)
Chairman/Commissioner Hagerty is on-leave from the merchant-banking firm he co-founded, Hagerty Petersen. He has, on occasion, previously taken formal leave from ECD to serve as a fundraiser and advisor to Republican U.S. Presidential Candidate and former Massachusetts Gov. Mitt Romney, as previously reported.

Smith now seems likely to serve into 2013 and, as previoulsy reported by VNC, he has not ruled-out serving in the post in permanent capacity, although both he and Hagerty have sent clear signals that a permanent successor is soon likely to be appointed. Smith left ECD in May this year to succeed former interim TTDC CEO Leslie Wisner-Lynch, DDS, DMsc at the helm of the organization.
The still-emerging LaunchTN site is far more robust than the former TTDC site, which had been managed on a shoestring in recent years. The new site was developed by Devin James Group (Memphis). VNC