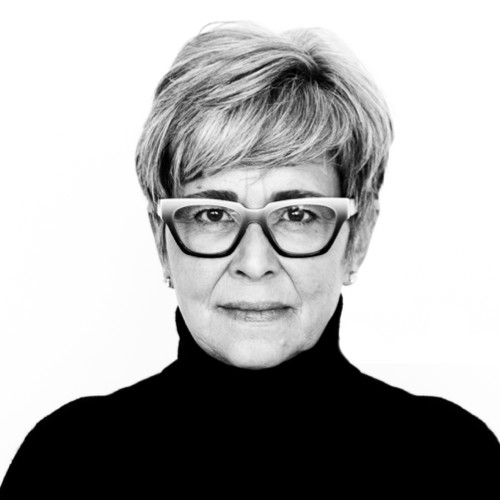 Launch Tennessee today announced the appointment of Van Tucker as its chief operating officer, working alongside CEO Margaret Dolan.
Tucker, a native Tennessean who grew up in Nashville, was in recent years most visible as CEO and foremost advocate of the nonprofit Nashville Fashion Alliance (NFA), which ceased formal operations nearly a year ago.
In 2018, NFA was a high-profile participant in LaunchTN's 2018 36|86 Festival.
Her prodigious network has emerged over the years in the course of her Nashville-centric volunteer service -- often in leadership -- with numerous local nonprofits, including Leadership Music, Nashville Symphony, T.J. Martell Foundation, VU Children's Hospital, Adventure Science Center, Nashville Arts & Business Council, the Music Health Alliance, Nashville Film Festival, and the Women's Fund of the Community Foundation, among others.
Given all that, there is little wonder that during her 2019 appearance on Marcus Whitney's high-energy CreativePower Hour podcast, Tucker made clear that her innate interest in creativity and entrepreneurship was first shaped as a banking executive, where her job often included dealing with both struggling and prosperous artists.
In the podcast, as elsewhere, she also made clear that she has an unquenchable interest in the interplay of aspiration, passion, values, discipline and purposefulness.
Notably, LaunchTN has stated a primary aspirational goal of its own, i.e., to become known as "the most startup-friendly state in the nation."
In December, while the organization had not at that point determined its current 'friendliness' ranking among The Fifty States, and had no plans to earmark funds for formally establishing that brand, per se, Communications Director Wendy Malloy told VNC that, "we're in the midst of an exciting period of growth and evolution, honing our definition of success and how we want to measure our progress."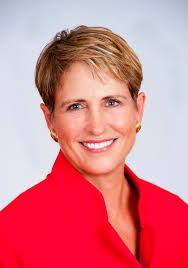 CEO Margaret Dolan
Against that aspirational thematic backdrop, the LaunchTN continues working under a previously outlined 5-year-plan since CEO Dolan succeeded former CEO Charlie Brock about 15 months ago.
In a press release today, Dolan said, in part, "We're thrilled to welcome Van to our team. She brings a record of entrepreneurial leadership, a passion for innovation, and a lifelong commitment to working with others who are fueled by purpose -- traits that will energize and help lead our team into the next phase of growth.
"The past year has been transformational for LaunchTN, and kicking off 2020 with Van onboard as COO marks the start of an even more exciting era for our organization and our partners across Tennessee," Dolan added.
Prior to NFA, Tucker served two years as co-founder and chief creative officer for then-startup Avenue Bank, which was later acquired by Pinnacle Financial Partners' Pinnacle Bank.
That stint was part of a decades-long banking career that began in 1976 and included Bank of America, where she rose to senior vice president and head of a national entertainment industry practice.
In 1996, Tucker earned her MBA in the executive program of the Owen Graduate School of Management at Vanderbilt University. In the absence of an undergraduate degree, Tucker gained admission to Owen after taking the grueling GMAT exam.
From 2010-2018, Tucker consulted as owner and principal of Fierce Company, which offered leadership development and other services, according to her LinkedIn profile. In 2001, she, then Van Tucker Simmons, and industry veteran Norm Parenteau created an artist-management practice. Parenteau had previously worked with artists Alison Krause + Union Station and Gillian Welch, according to Billboard coverage at the time.
In a post-36|86 blogpost for LaunchTN, Tucker praised the resources LaunchTN had assembled for entrepreneurs, as well as her takeaways from the Summer 2018 36|86 festival, foremost of which she said included a fresh appreciation for the ranks of "badass women doing extremely interesting things in Tennessee and across the U.S." Read more here.
The Urban Dictionary online defines badass here. The term is akin to an older one: Moxie, which, despite its origins, was associated with boldness, nerve and determination, notwithstanding the term's often gangsterish cinematic use.
VNC's previous previous coverage of Tucker suggests that she sees herself fitting very well among creatives, entrepreneurs and other "badasses" of the virtuous sort.
Tucker is now the ninth woman on a total LaunchTN staff of 11. There have been no recent announcements of further staff additions, but that could change as the organization moves to implement its potentially transformative Mentor Networks 2.0 program and a wide array of other initiatives.
In any event, given that Tucker's LinkedIn profile says she is a Myers Briggs Certified Master Practitioner, there can be little doubt she's also adept at spotting badasses and other personality types.
Tucker's appointment comes just ahead of this week's scheduled meeting of the Launch Tennessee board of directors, as well as ahead of LaunchTN's planned Day on Capitol Hill in Nashville. The appointment also comes not long after the departure of former Chief Program Officer Jill Van Beke, reported here.
Launch Tennessee is a public-private partnership sponsored and funded primarily by the State, acting through the Tennessee Department of Economic and Community Development. ECD Commissioner Bob Rolfe is chairman of the board of TTDC and is a member of Gov. Bill Lee's Cabinet.
LaunchTN is the brand-name of the organization still officially known as Tennessee Technology Development Corporation, or TTDC. VNC
. last edited 1740 14 January 2020
---