Update 3:04 pm 23 January 2015: Pando filed a complaint alleging breach of contract by LaunchTN, with argument centered on recently announced TechCrunch personnel participation in 36|86. Subsequently, LTN issued a statement which is here. -Ed.
LAUNCH Tennessee announced its rebranded "36|86" entrepreneurship event for 2015, and confirmed the termination of its partnership with Pando Media, which had led programming and sponsor recruitment for the 2014 event, then-dubbed "Southland."
36|86 is set for June 8-10, 2015, at the Marathon Music Works venue in Marathon Village, the scene of the 2nd annual Southland event, less than five months ago.
The reframed event now seems likely to compete with a separate event that will be staged here by Pando, more on which, below. Pando says it has, in fact, begun selling tickets to Pandoland, June 15-17.
The numbers in 36|86 denote the latitude and longitude of Nashville, according to LaunchTN's publicity release, this morning. VNC research shows that the State Capitol stands close-by those coordinates.
LaunchTN CEO Charlie Brock said in a release today, in part, that the conference will demonstrate that the region surrounding Tennessee is a "value beacon," shining a light on the Southeast's culture, technology, entrepreneurship and hospitality.
The event is being designed primarily to benefit startups, investors and others with entrepreneurial interests in the Southeast, which LaunchTN defines as including Tennessee, Kentucky, Arkansas, Louisiana, West Virginia, Virginia, Mississippi, Alabama, Georgia, Florida, South Carolina, North Carolina and the District of Columbia, Brock confirmed.
The event's startup pitch competition will, as a result of its Southeastern focus, not be open to startups based in other nations. This year, Mexico-based Sr.Pago won the pitch-off.
The replacement of the two-year-old Southland brand was necessitated by the termination of the LaunchTN-Pando partnership.
The parties' contractual agreement included a typical "nuclear provision" requiring both sides to abandon further use of that identity in the event the relationship ended without other agreement, Brock told VNC.
During a LaunchTN board meeting in July, Brock reported that discussions with Pando continued, with the outcome not then certain. By the time of the October board meeting, it was clear the parties were working through issues to allow them properly to part ways.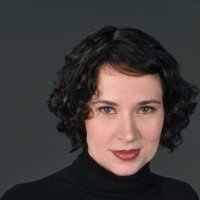 Pando CEO Lacy
Pando Founder-CEO-Editor Sarah Lacy wrote on PandoDaily in July that Pando had already received commitment from some of this year's speakers to participate again in future, in Nashville. When asked for this story, Brock said he has "no idea" about Pando's plans for an event here.
After receiving LaunchTN's branding release this morning, VNC queried both Lacy and Pando Editorial Director Paul Carr, both based on the West Coast, where it's two hours earlier. Lacy promptly sent word she'd gladly be available after getting her children off to school.
Carr, deferring to Lacy for fuller comment, took pains to emphasize: "We absolutely are hosting our main event in Nashville next year, as planned. It's going to be even bigger and better than last year's event. Will leave to Sarah to give specifics."
This story will be updated with further comments, when received.
At least a small cloud may have begun forming over LaunchTN-Pando negotiations even before this year's Southland event adjourned.
The event drew 725 participants of all types, presumably including speakers, staff, sponsors, and complimentary and paying registrants. Ticket sales and sponsorships totaled more than $672K, according to one report.
Pando earned substantial fees for recruiting some of the event's sponsors. By a LaunchTN assessment, the event garnered measurable media exposure worth at least $554K.
Evaluations of the conference conducted by polling registrants after the event were not released, on grounds that the survey results represented competitive information.
Pando staff -- from the outset promoting this year's event as mainly Pando's and with Lacy as director of programming -- also recruited gratis an array of very prominent speakers, whose appearances were also made available online, and Pando reported on some of the speakers and activities. The event also featured an appearance by former Vice President of the United States and climate-change activist Al Gore Jr., who brought international attention to the event with his comments on leaks by National Security Agency (NSA) contractor Edward Snowden.
Yet, VNC research during and after the event made clear that more than a few attendees feared the event represented lost ground for LaunchTN, particularly after what was widely regarded as a smashing debut in 2013.
Even among attendees accustomed to the typically free-wheeling and sometimes self-consciously iconoclastic atmosphere and style of Tech-driven entrepreneurship events, there were complaints.
Among factors cited, some detractors noted co-host and moderator Lacy's periodic on-stage resort to the F-bomb and other profanity, as when, with a smile, she promised that audience members who didn't greet speakers with "the most crazy apeshit welcome" could find staff ready to "boot your ass outa here."
The same Southern culture that 36|86 intends to leverage in 2015 was seen by some attending this year's event as having been only roughly caricatured, with what ultimately proved an over-emphasis on boots, biscuits and booze.
Notably, when presented with a glass of whiskey upon arriving the stage for his morning interview by Lacy, Aaron Levie, CEO of Box, the cloud-based content management and collaboration platform, seemed to be only half-joking when he asked, "Do people drink at 8:15 in the morning here?"
Also often mentioned by some attendees questioned on-site and afterward by VNC, were momentum-draining segment overruns and delays, which had rippling affect on the overall schedule, and which were attributed by some to Lacy's time management.
Brock confirmed that Mountain, the brand-oriented agency based in Nashville, supported the rebranding; and, LaunchTN previously announced that Evolution Event Solutions, based here, has been placed under contract to support the 2015 event. Former LaunchTN outreach director Andrew Hogin joined Evolution as a VP, earlier this year.
LaunchTN is formally registered as Tennessee Technology Development Corporation (TTDC). Its board is currently chaired by Bill Hagerty, who is also Haslam Administration commissioner for economic and community development (ECD). LTN-TTDC serves as an agent of ECD, and operates as a public-private partnership.
Brock said LaunchTN received legal support from Waddey & Patterson on matters related to terminating the Pando contract.
LaunchTN also receives legal counsel from Bradley Arant Boult Cumming, and from Butler Snow. LaunchTN banks with Avenue Bank and relies on Crosslin & Associates for accounting.
LaunchTN staff said Atlanta-based Write2Market, represented by relationship director Paul Snyder, is providing PR support for the brand rollout and related matters.
Sponsors of the 2014 Southland event, heavily recruited by Pando and LaunchTN, included PayPal, Braintree, Atlassian, Coatue, Nashville Area Chamber of Commerce, Nissan, Bass Berry & Sims, Oak Ridge National Laboratory, Accel Partners, Baker Donelson Bearman Caldwell & Berkowitz, the University of Tennessee and Co-Founders Lab, according to an archived Southland website.
A spokeswoman for Nashville-based PR firm, The Bradford Group, confirmed this morning that its own engagement with LaunchTN ends Dec. 31. VNC