ROBUST discussion may prove the new hallmark of LaunchTN, if last week's quarterly meeting of the nonprofit's board of directors is any indication. Here's a partial collection of topics considered.
THERE are 62 early-stage companies in the nine State-linked accelerators in Tennessee. About 30% the companies originate from out of state. On average, only a fourth of the companies that originate out-of-state remain in Tennessee after exiting our accelerators. Retaining accelerator-bred companies in Tennessee is a real challenge, Brock and his staff told their Board. Reasons? Mainly: Access to Seed capital and the cost of housing that founders confront during their early days.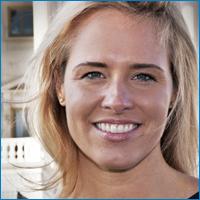 Marci Harris
► ANNUALLY, LaunchTN takes a team trip to California, where institutional investors are concentrated, and they usually have in tow the full complement of startups that make it into The TENN master accelerator class. The TENN drafts its cohort from the classes within the nine state-funded regional accelerators. This year, explained Brock and board member Marci Harris (founder of PopVox) companies within The TENN that are not quite ready to debut before top VCs will stay home, and their seats will be filled with companies selected from among the ranks of startups that have received INCITE funding via LaunchTN. The INCITE program's funding is projected to be fully committed by the end of February.
Charlie Brock
Brock said TN remains "farther behind" in developing its entrepreneurial ecosystem, in terms of having a sufficient number of large VCs present. Brock made specific references to Tennessee's standing relative to Florida and other Southeast powerhouses. What threshold of AUM makes a VC "large enough"? We'll update this, as warranted. At another point, LaunchTN staff estimated there are 450 active angel investors in Tennessee, whereas incomes in the state would suggest Tennessee should have 4,500-6,500 Angels.
RISK Management is getting a fresh look at LaunchTN, whose board is reviewing its financial structure and the stresses associated with being an organization mainly sponsored by State/ECD. ECD provides annual grants which LaunchTN has been tasked with augmenting with annually with increasing private-sector income and other support. LaunchTN Board Chairman Randy Boyd, who is Gov. Bill Haslam's commissioner of Economic and Community Development, noted that "it's great to get those big [ECD] grants, but bad when they go away." A December 2015 Brock column shed further light on that remark, here. In fact, LaunchTN's situation is not unlike that of the regional accelerators, but its budget and fundraising challenges have been somewhat buffered by grant carry-forwards, in most recent years.
► LAUNCHTN today formally announced plans to launch a Statewide University Venture Challenge program with up to $5K sponsorships for each participating university and up to $10K prize for the student team that bests all others who enter. The top honor is to be conferred during LaunchTN's 3686 conference in Nashville in June. Universities have til Feb. 25th to opt-in, LaunchTN explained in a press release today.
Commissioner Boyd
TICKET sales to LaunchTN's 3686 Conference in Nashville in June are moving briskly, CEO Charlie Brock told the board last week. Chairman Boyd challenged the nonprofit's board of directors, which he chairs, to buy tickets for themselves and others. Boyd publicly committed to paying $3,000 personally for 20 tickets. LAUNCHTN is often characterized as a roughly $4.5MM enterprise, and this year the team projects generating about $400K from 3686, evenly split between tickets and sponsorships.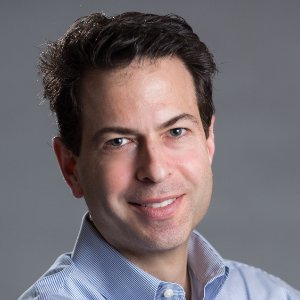 Greg Born
Greg Born, a VP leading integration of Nashville startup Change Healthcare into, well, Change Healthcare (fka Emdeon), recently became a Master Mentor for LaunchTN. He was with C:HC several times during its maturation, and has a career spanning startups, advisory roles and the U.S. Air Force.

LaunchTN plans to pilot-test a Co.Starters program for university-based researchers, offering its first program at Tennessee Tech in Cookeville, in February. It plans to roll-out the offering to other campuses that want it over the coming year, according to a spokesperson.
► Contracts are also being finalized in East and Middle Tennessee with four offerors who would help implement a la carte LaunchTN offerings in those regions, now that LaunchTN has stopped funding AccelNow and Southern Middle Tennessee Entrepreneur Centers (SMTEC). A spokesperson said those contracts were not yet finalized, late this afternoon. Chairman Boyd asked Brock to provide further details on the halt in direct funding to AccelNow and SMTEC, and on replacement programs going into the regions, noting that he had received interest in the matter from Lt. Gov. Ron Ramsey.
► LaunchTN's RFP for financial audit services is out, with a successor to prior incumbent Crosslin PC likely to be chosen within six weeks. Crosslin remains aboard in a new role: Back-filling on an outsourced basis the gap left by the recent departure of F&A chief Patricia Beavers, for a new job in New York State. Nonprofit LaunchTN, officially Tennessee Technology Development Corporation, or TTDC, recently shifted its banking to Pinnacle Financial Partners.
Apparently due to weather, the ranks of LaunchTN board members physically present and/or participating via teleconference ebbed and flowed around a quorum. One result: The matter of confirming Baker Donelson attorney Bruce Doeg as vice chairman will need to be taken-up again during the April board meeting. In the previously quarterly meeting, last summer, a faulty teleconference line at the Governor's Mansion thwarted a quorum.
Last week's board meeting was preceded by a dinnertime meeting of the directors the night before, where Brock said numerous LaunchTN issues were discussed. Going forward, Boyd and Brock have decided that all quarterly board meetings will be in-person for all who can be present, with teleconferences a last resort.
As previously reported by Venture Nashville, Brock said last year that increasing board engagement is one of a set of goals he aims to fulfill before he would finalize any plans for his eventual departure. VNC
.
---