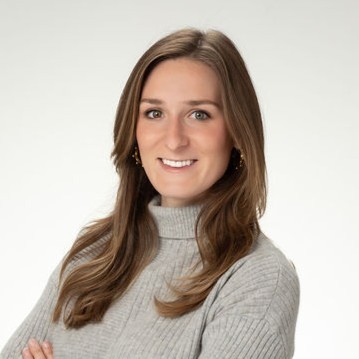 Eller Mallchok Kelliher
TENNESSEE Technology Development Corporation dba Launch Tennessee today announced Eller Mallchok Kelliher as its new chief investment officer, with duties including execution of the recently launched InvestTN program, which came with massive funding and a high performance mandate via the U.S. Treasury's SSBCI 2.0 initiative.
One of the CIO's most daunting challenges centers on helping to ensure LaunchTN and its partners produce the 10X investment leverage desired in the SSBCI program, within the next eight years or so.
Kelliher succeeds Monique Villa, who assumed the CIO role at LaunchTN 16 months ago.
The new CIO is quoted in LaunchTN's press release today saying, "I am honored to take on this role for LaunchTN, an organization I have long admired. We are seeing great deal flow across the state for InvestTN. I think this is a unique and interesting opportunity to deploy venture techniques for the betterment of Tennessee's ecosystem."
The chief investment officer reports to LaunchTN CEO Lindsey Cox.
In today's release, Cox said, in part, "Monique did an incredible job of establishing this important program for the state and getting it launched, and Eller's early-stage VC background will help us continue executing on this critical initiative. I am proud of our capital team and remain convinced this program, alongside the suite of capital programs we offer, will transform how we support innovative, high-growth startups who can shape the future of Tennessee."
LaunchTN runs the equity side of Tennessee's SSBCI program, while the debt side of the federal program and oversight of all related SSBCI activities are in the hands of LaunchTN's chief sponsor, Tennessee Department of Economic and Community Development, led by Stuart McWhorter, who is ex officio also chairman of the board of LaunchTN.
It bears noting that Tennessee's development of its application for potentially transformative SSBCI funding began in late 2021, with a greenlight from Gov. Bill Lee and Commissioner McWhorter, followed by intensive work led by LaunchTN's then-Interim CEO Abby Trotter and LaunchTN staff, all working closely with key staff of TN ECD. Trotter remains a strategic advisor to the nonprofit.
LaunchTN said in a press release this morning that InvestTN has thus far received more than 400 submissions from startups and 25 venture fund applications.
Prior to announcement of her CIO appointment, Kelliher, a Chattanooga native, served as an investor-in-residence for LaunchTN, according to her LinkedIn here.
Her recent professional background is heavily weighted toward investment and acceleration of seed and early-stage healthcare companies.
Prior to joining LaunchTN, Kelliher served as a senior advisor, and earlier a partner in Seed To B, an Atlanta healthtech investment and advisory firm with strong emphasis in artificial intelligence (AI) opportunities. She is listed this morning as a Venture Advisor on the SeedToB site.
LaunchTN, a 501(c)(3) nonprofit, said in its press release this morning that Kelliher's qualifications include experience in pre-Seed, Seed, and Series A venture funding, as well as strong familiarity with the Tennessee startup and venture ecosystem.
A few years ago, Kelliher was managing director of Nashville's Jumpstart Foundry.
At Jumpstart, according to today's release, "she led fundraising and investor relations initiatives for each annual JSF venture fund and oversaw the investment process for 130+ seed stage investments, deploying over $19M."
While with Jumpstart, Kelliher was asked for a "5-minute Mentor" piece what advice she would give entrepreneurs.
Her response included this concluding remark:
"1. Be kind. Be kind. Be kind. This is not to be confused with being a push-over. Be kind to everyone you come across -- you don't know what's is going on in their life and life is just too short to be an asshole. 2. Keep in touch. Always remember and thank the people that got you where you are today and always stay in touch with them. If they've helped you once, they'll probably help you again....if you keep in touch." (Read more of Kelliher's 2019 commentary here.)
In its press release, LaunchTN lauded the work of Villa and the nonprofit's staff in strengthening LaunchTN capital programs and initiatives. Full press release here.
At the time of Villa's hiring in the CIO role in 2022, LaunchTN said that the organization had agreed that Villa would continue operating her Build in SE initiative, as reported by VNC here. In that same article, several LaunchTN board members applauded her appointment.
From the early days of her tenure, some observers have assumed that after government-NGO service Villa would eventually return to private-sector investor or advisory roles in the region and beyond. Her plans remain undisclosed.

Startups seeking consideration for possible investment can apply online at InvestTN.org at any point. Other LaunchTN coverage here. VNC
. last edited 1428 17 October 2023
---