Note 3:24 p.m.: After publication, LaunchTN confirmed that Denenberg is the new entrepreneur director and that StartupTN remains separate, but the accelerators will be primarily served by LaunchTN. See further, below. -Ed.
LaunchTN's Chief Executive search continues; meanwhile, the nonprofit's rapidly re-expanded staff seeks to regain traction on many fronts.
LaunchTN (formally, Tennessee Technology Development Corporation, TTDC), cautiously hopes to be able to announce a CEO by October, if not much sooner.
However, it's not waiting for that key hire before signaling commitments to an array of new or refurbished programs and events. The LaunchTN board of directors met on these and other matters, via teleconference, for more than two hours, August 2.
Bill Hagerty
Asked by one board member whether any potential new CEO would want to influence staff appointments that have been moving apace, Chairman Bill Hagerty explained that much as when rotation occurs in the Governor's Cabinet, subcabinet appointments proceed as needed. It's inevitably easier to fill those subordinate slots than it is to fill the most senior post, said Hagerty. (He is also commissioner of Gov. Bill Haslam's Economic and Community Development department, which is LaunchTN's only funding source).

Brad Smith
In-line with that, Interim CEO Brad Smith announced that Henry Gindt has joined his staff as operations director, working with part-time seconded executive James Stover to support the state's regional accelerators and to advance technology-commercialization initiatives.
Gindt served briefly on Hagerty's staff and was pressed into service as TNInvestco administrator. (Note: Gindt briefly held TNInvestco after the departure of ECD's Lamont Price, who has recently returned to ECD, as TNInvestco director.)
LaunchTN is also bringing in-house most support of the state's nine regional accelerators, which have previously been supported solely by Startup Tennessee, through an ECD contract with the Nashville Entrepreneur Center, which is led by CEO Michael Burcham. After this article was originally published, a LaunchTN spokeswoman made clear that StartupTN remains separate; and, the EC or Burcham will have a follow-on transitional contract to provide some support to the accelerators. The accelerators will now be primariliy supported by LaunchTN and a new director of entrepreneurship. VNC's earlier story on the ECD/EC StartupTN contract with EC is here; and, here are more recent reports by EC staff regarding StartupTN activities and metrics. These documents were obtained by VNC Freedom of Information requests promptly honored by ECD.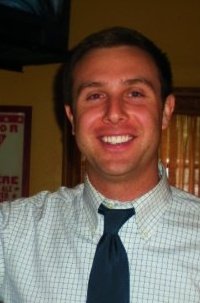 Jason Denenberg
VNC has now confirmed that the new LaunchTN entrepreneurship director is, indeed, Jason Denenberg, who has in recent months served as a contractor associated with CentreSource (a Nashville interactive marketing and development firm). Denenberg was earlier a vice president of Angel Capital Group.
Denenberg declined to comment when asked last week whether he was a candidate for the job; and, LaunchTN has not yet responded to a VNC query on that matter [see update above]. Denenberg may team with Gindt in reaching-out to the state's Angels and other investors.
The new entrepreneurship director is expected to swing into action later this week, when LaunchTN convenes all the accelerators at Chattanooga, for their first such joint meeting, Smith noted last week.
Smith said during last week's board meeting that, after LaunchTN picks-up the reins of StartupTN, he believes the state's nine state-funded regional accelerators will increase their use of StartupTN services.
Still unfilled, in addition to the CEO helmsperson: (a) several seats on the LaunchTN/TTDC board of directors; (b) members of a new Executive Council that is likely to be chaired by Gov. Bill Haslam, himself; and, advisory boards for (c) entrepreneurship, (d) investment, and (e) commercialization, according LaunchTN.
During last week's board meeting, neither Hagerty nor LaunchTN staff predicted an early victory with respect to how fast they could populate the most senior roles.
Nonetheless, the staff did report tentative plans to hold in September a meeting of the Executive Council with an "Entrepreneurs Roundtable"; and, staff reported that it tentatively plans to publicly announce the identity if the new CEO, in October. VNC research suggests there is a lead candidate for the CEO slot, but no one is 'counting their chickens'.
A full-time LaunchTN fundraiser may be recruited in the not-so-distant future: LaunchTN aims to raise at least $1 Million in non-State government funding for its FY 2014, a goal that Smith said is doable, but nonetheless a challenge.
The fundraising effort is in-line with the Haslam Administration's long-signalled plans to eliminate LaunchTN's primary dependence on state funding. All LaunchTN/TTDC initiatives have, heretofore, been underwritten by State, Federal (Stimulus and/or Treasury) funding.
Also, some LaunchTN resources may eventually be used to create to create a Commercialization Co-investment Fund, which would also seek co-investment from "private and/or research institution funding," according to the staff's presentation, last week (pdf).
Meanwhile, LaunchTN is pursuing related agreements with Oak Ridge National Laboratory and the University of Tennessee (or, perhaps, its affiliates), in which LaunchTN would provide services to those institutions, as well as to at least one additional institution, which Smith declined to name, last week. Some observers believe the institution is Vanderbilt University, (executives of which are said to have participated with other universities' representatives during the past year or more in meetings on tech-commercialization with Gov. Haslam, Hagerty, et al). At one point in last week's meeting, Smith indicated that a total eight institutions are engaged in exploring these matters with LaunchTN.
Other highlights from last week's wide-ranging LaunchTN Board meeting:
-- LaunchTN will soon have a larger role in managing Global Entrepreneurship Week, linked to national observances held each Fall.
-- A Southeast Commercialization Summit will be held each Fall, alternating annually between Knoxville and Memphis. It will continue to include tech-commercialization pitches to an audience of potential investors.
-- A Southeast Entrepreneur Conference is currently planned to be held each June in Nashville, beginning in 2013 and slotted to occur between CMA Music Festival and Bonaroo. This will supplant TTDC's previously innovation conference, held each Spring, the past few years.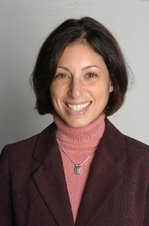 Jill Van Beke
These events and projects are to be further augmented by recent LaunchTN hire Andrew Hogin, outreach coordinator; and, Jill van Beke, a Knoxvillian who has served nearly a year as ECD's east-state rep (more on her here, scroll down). Hogin was previously part of ECD's legislation-liaison team.
Following-up on issues raised in previous TTDC meetings and reported by VNC, TTDC board member Tom Ballard, (long associated with UT and with ORNL and now a business-development executive with a Knoxville accounting and consulting firm), reported on interviews he recently had with board members.
According to Ballard, his 16 one-on-one conversations provided further evidence of "optimism" about the future of LaunchTN, as well as persistence of previously expressed concerns regarding the need for clear definition of the interrelated roles of the planned Executive Council and the more operationally focused board of directors, itself.
Tom Ballard
There was, Ballard said, also still some concern about a loss of regional or sectoral representation, if the board were to be reduced in membership, a prospect that has several times previously arisen in board meetings, since Hagerty assumed its chairmanship. Some respondents also expressed the need to ensure an effective relationship between the Executive Council and the TTDC board, perhaps achievable through partial cross-membership.
Ballard reported that concerns also remain regarding the degree to which periodic changes of gubernatorial administrations have created turbulence and uncertainty for TTDC.
Comments from Hagerty and Smith suggested they believe that the new structure and greater engagement of volunteers at all echelons will help buffer TTDC from such turbulence. Smith indicated that most related organizational issues should be resolved this month, or next.
Organizational or funding issues -- if any -- that require amendment of the Tennessee legislation that originally allowed the creation of TTDC will be taken-up when the General Assembly reconvenes, in January. VNC