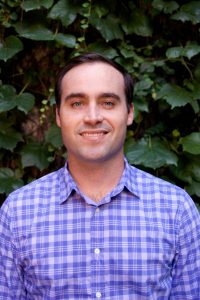 LAUNCHTN Director of Capital Formation John Lanahan was not long in responding after being asked by Venture Nashville for his thoughts on whether Tennessee startups should, as some others have suggested, essentially give up the notion of chasing VC investment on the East and West Coasts and other money centers, and simply put their Unicorn dreams out to pasture.
Lanahan, 31, joined LaunchTN 10 months ago, having earlier served with Seed stage venture firm LaunchCapital, of New York, Boston and New Haven. He earned his economics degree at Middlebury (Vt.) College.
Here is our summary of portions of Lanahan's comments, which we have excerpted and summarized. Any errors of interpretation are ours:
Notably, our exchanges with Lanahan came on the cusp of Launch Tennessee's 36|86 Conference, which convenes next week at the Schermerhorn Symphony Center in Nashville.
So, little surprise that Lanahan emphasized that one of the biggest reasons for convening 36|86 is to get VCs based elsewhere to focus on rising entrepreneurship and investment in Tennessee, in which he said out-of-state investors are playing a steadily increasing role.
To illustrate that point, he provided data showing that deals involving ONLY out-of-state VCs have grown 206% since 2012, with transactions ranging 10-20 per year and with average investment sizes ballooning.
Conversely, the data show that capital raises involving only in-state VCs have dropped 75% since 2012, with deal count down from a high of 86 in 2014 and 28 in 2016.
See InState VC here and Out of State VC here.
Lanahan told VNC that he believes that broadly urging folks to ignore coastal capital is a mistake, in that "it lumps every Tennessee company into the same category and creates a 'shoot for the middle' mindset."
"First off," he affirmed, "the majority of companies in general should not take venture capital money. It's perfectly fine to build a profitable, $5m business and live off that forever," he continued.
"But, if you have an opportunity to build a truly innovative company with a disruptive technology in a multi-billion dollar market, then the reality is you're going to need outside financing (and expertise) in order to build that company.
Lanahan emphasized that he believes Tennessee's early-stage companies "need outside capital if we want to be a major startup ecosystem. There's too much momentum around growth in Tennessee and too many ingredients not to take advantage."
In preparation, he said, "I think we have to continue to play to our strengths in healthcare, logistics, agriculture, enterprise SaaS, auto, etc., to carve out a bigger piece of the pie. We need both Tennessee investors and outside investors working together in order to succeed," he added.
Lanahan took pains to make clear he's no fan of the "'raise money to grab users and figure out a business model later' approach by many of the companies I looked at on the coasts, particularly in the on-demand space."
Indeed, he said that from his initial New York encounters with Tennessee startups he found "most refreshing" that the companies "actually had a business model."
"So, I think you have to separate the lifestyle businesses (although I hate that term too because of a "negative" connotation when it's not) from the venture-backed businesses. The way fund dynamics work, [fund managers must] take bets on companies with billion-dollar-plus market opportunities, because it's the only way a VC fund can attempt to return 3x to their LPs.
"So, if you aren't that [kind of company] then don't be that -- but, to say that there aren't Tennessee companies targeting those opportunities is wrong.
"Why can't a billion-dollar company be built here? I'd love to shoot for some Unicorn realities! But it can't be a reality if you don't think it can first!" said Lanahan.
Said Lanahan, "I'd LOVE it if entrepreneurs had the ability to raise money from only Tennessee investors, able to find enough talent for their companies here, and surround themselves with enough high quality mentors and advisors to build billion-dollar companies without the need for anything from the coasts, but that's simply not the case [here and in most places outside those coastal markets].
He also acknowledged, "While the investment scene across the state has grown tremendously over the past five years and we're seeing more diversity of investments, we still have gaps in the funding continuum, particularly early stage angel rounds and certainly later stage funding for non-healthcare companies.
Of possible special interest to Tennessee Angels and entrepreneurs alike, Lanahan said he found very interesting the fact that "Silicon Valley investors won't look at startups in Tennessee without local, respected champion investors on the ground."
He explained that "a New York investor told him, 'I'll look outside of New York City, but it's a much higher bar at the seed stage."
Lanahan said he interpreted that as signalling that Tennessee companies must be capable of reaching that higher bar in the first place, and that "if we do that, the outside dollars will naturally come."
Asked by VNC how the state might encourage more "champion investors" to step forward, Lanahan said, in part, "This is the kind of thing that has to happen organically and it seems that talent clusters tend to drive interest. I think LaunchTN can play a support role here but we can't force people to go raise money and invest in Tennessee companies so it's about focusing on helping create quality companies, develop talent, and provide the resources necessary to help increase the likelihood of success.
"Big exits are certainly a cure-all," he said, citing as an example the sale of Access America trucking in Chattanooga, after which founders exited and began reinvesting in creating The Lamp Post Group, founding the Dynamo transportation and logistics accelerator and otherwise contributing to shaping a vibrant local ecosystem.
He said LaunchTN has several related initiatives in-the-offing. Among other goals, Lanahan hopes to travel to several Tennessee cities to talk with business leaders, investors, entrepreneurs, and entrepreneur center leaders "to discuss where the holes are and what we need to address. I don't think you can solve problems until you understand what they are and put them out on the table."
He said previously announced plans for a LaunchTN Seed fund are moving ahead, with the fund's model adapted from the previous INCITE matching-fund program.
Pending further LaunchTN board approvals, that fund could kick-in as early as this autumn. VNC
.
---