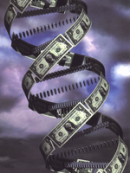 Life Science Tennessee has fewer than 80 corporate members today, but will soon be knocking on doors of nearly 700 non-member firms within the state, as well as strategizing to recruit out-of-state life-sciences companies.
LifeScienceTN, founded in 1999 as the Tennessee Biotechnology Association, has in the past year positioned itself to represent biotechnology, pharmaceuticals, medical devices, diagnostics, agricultural biosciences, research and educational institutions, clinical research organizations and other actors in the sector.

Joe Cook Jr.
The 12-year-old group on Nov. 4 issued a sharply defined, but deliberately preliminary set of objectives, which LST officials variously describe as a "call to action," roadmap or agenda, around which there will be "ongoing dialogue" and opportunities for all parties to have "multiple kicks at the can," said LST Chairman Joe Cook Jr.
During LST's annual meeting Nov. 3-4, numerous speakers underscored that biotech, devices and other life-science segments are getting extraordinary attention from investors, entrepreneurs and institutions, and Tennessee must not fail to take advantage of this global inflection point.
Among opportunities and pain-points LST aims to address are: Expanding tech commercialization efforts within Tennessee research institutions; increasing access to early-stage capital; supporting growth and development of incentive programs and incubators helpful to the sector and related ventures; and, strengthening ties between researchers and entrepreneurs, as well as between academic institutions and industries. LST will also advocate for focusing some industry-recruitment efforts on the life-sciences sector, while also contributing to development of "emerging and mid-size business" within the state.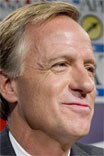 Gov. Haslam
In an LST report on these topics recently submitted to Gov. Bill Haslam, LST called on the governor personally to "lead an effort to review and significantly improve policies, procedures and practices" for tech transfer and commercialization within the state's research institutions. State ECD Commissioner Bill Hagerty said Friday, in part, that the LST report represents "an important perspective on commercialization." A spokesman for Hagerty said the importance of life-sciences has been established at least six months by ECD and pointed to related online material.
Cook and others made clear the stratagems were closely reviewed by representatives of the Haslam Administration prior to their publication, but that the action-agenda was issued by LST, independently. Cook told the LST conference the Haslam Administration has made clear "life science is a key strategic initiative for the state."
All parties readily acknowledge that the sector average annual $69,000 compensation per job is an attention-getter. There are about 26,000 such Tennessee jobs, now, and each generates an estimated additional 5.8 jobs for the economy, according to LST's recent backgrounder.
Asked by VNC whether or not LST might pursue in the forthcoming legislative session either TNInvestco-like benefits or Angel-investor tax credits such as those recently advocated by the Angel Capital Group and former State Sen. and now U.S. Rep. Diane Black, Cook responded only that it would be necessary to subject such ideas to stringent examination before considering such requests.
Meanwhile, LST plans a "Day on the Hill" to visit with members of the Tennessee General Assembly, tentatively in February, said LST policy and advocacy committee chairman Bruce Doeg, an attorney with Baker Donelson. [Corrected to reflect no specific date yet set for Hill Day.]
LST economic-development committee Chair Tom Ballard told conferees that future initiatives are likely to include a push to improve funding for proof of concept (POC) efforts by development-stage startups; and, the campaign may include convening a "summit" on the subject, with an eye toward validating the value of a competitive-funding process similar to that undertaken by Tennessee Technology Development Corporation (TTDC) through its tech-maturation grants program.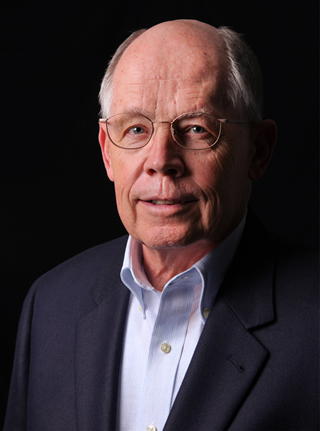 Tom Ballard
As an added effort to reduce cost pressures on startups that need to license technology from research institutions, Ballard said the group is likely to develop a commercialization model that will encourage licensors to adopt a return-on-investment approach to licensing, rather than front-end loading licensing fees, when startups can seldom afford such expenditures.
Although LST's membership, programming and financial objectives have not yet been finalized, the group will be working to recruit the resources need to approach such an agenda. LST annual dues were recently increase by several orders of magnitude and response is thus far encouraging, despite the economy, Cook told VNC in a recent interview.
LST currently operates on less than $200,000 per year and operates at an uneasy breakeven point, according to sources. Its recent progress has been largely due to a recently established committee system and contracted services obtained from the public-affairs firm Hall Strategies, which is represented mainly by 39-year-old Abby Trotter, Cook said.
Cook told VNC on two recent occasions that he does not intend to seek grants to augment member dues revenue until he feels priorities are meticulously defined and volunteer and other resources are very well organized.
LST Membership chairman Sam Lynch, who is founder and CEO of Franklin-based Biomimetic Therapeutics, told LST conferees that members are responding "in a fantastic way" to the association's emerging agenda and requests for support and involvement. Lynch indicated that there is growing consensus that in Tennessee the sector is "too fractured" and that "it's really important that this organization be the spokes-organization for all the life sciences in Tennessee."
At the same time, Cook and others repeatedly emphasize that LST will be a full partner with numerous other organizations in the state, including the Memphis Research Consortium, Startup Tennessee and many others that are more or less obvious.
The nonprofit's de facto re-launch follows an intense two-year period in which new leadership was recruited in the person of Cook, who assumed the office Feb. 3. Cook is the founder of Mountain Group Capital and MGC affiliates that include TNInvestco Limestone Fund. Cook, 69, is a member of the board of Ironwood Pharmaceuticals, and a former senior executive with Eli Lilly and Amylin Pharmaceuticals, among other credentials.
Cook was heavily recruited to the LST post, with Cook and others making clear in earlier interviews that he would not shoulder such responsibilities lightly.
TTDC's Lynch
Cook's caution may have been heightened by a series of events that made clear the association was overdue for drydock, including then-TBA's failure to retain as chairman Leslie Wisner Lynch, who departed the volunteer post shortly after she tentatively accepted it, after a period in which she performed her own due diligence, sources said.
Wisner-Lynch is now allied closely with LST in her role as CEO of Tennessee Technology Development Corporation and a member of LST's board. Her spouse is Biomimetic's Sam Lynch, mentioned earlier in this article.
Asked for comment on LST's initiative, Wisner-Lynch said, in part, "The state has the opportunity to leverage the roughly $3 billion in total federally funded research at our state's major research institutions to create new businesses and high quality jobs that drive today's global economy. [LST's report offers] valuable perspective and tangible recommendations...regarding how best to unlock the great potential of this resource. TTDC in collaboration with regional organizations that support growth of the state's economy through innovation-driven business development, is working towards further specific steps that the state can take to leverage the research assets throughout all industry sectors in Tennessee. TTDC believes that the state must find creative and large ways to efficiently and meaningfully grow our innovation based resources, if we are going to achieve long-term economic growth in the state."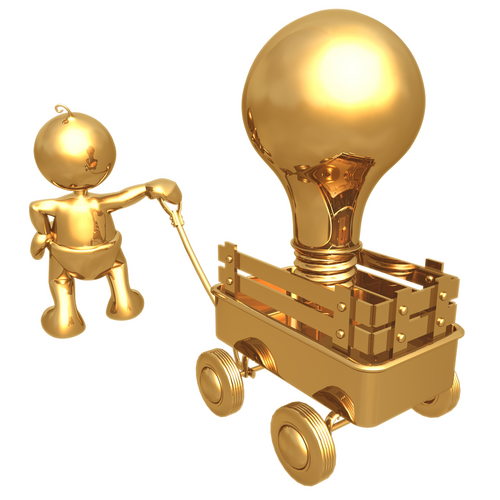 In 2009, long before he accepted the chairmanship, Cook challenged LST members and others to shoulder more responsibility for advancing what he described as one of the world's "last bastions of innovation." He stressed the importance of leveraging TNInvestco and other newly created assets in the state; subsequently, his Limestone Fund has often allied with a fellow TNInvestco, TriStar Technology Ventures.
In 2010, Cook urged new initiatives for "true innovation," simultaneously warning that status-quo interests might stifle initiatives aborning, if advocates were not sufficiently determined.
The agenda for last week's LST Annual meeting is here. The LST board of directors is here. VNC