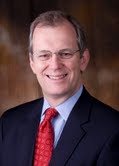 Family-owned and "lifestyle" businesses that seek organic growth, rather than rapid scale-up and entrepreneurial exits are the focus of Lipscomb University's Center for Entrepreneurship (CE), which was launched earlier this year, said Executive Director Joe Ivey.
Ivey recently told VNC he has begun recruiting local executives to join the CE's Leadership Council, which will be launched in early 2012, he said. An initial cadre of mentors for student-entrepreneurs is also being recruited; and, he's working to line-up companies to provide student internships for Spring 2012, he added.
A business-plan competition and a venture-pitch session in front of investors are also slated for 2012, said Ivey. Lipscomb incubator activities are expected to begin by Winter 2013; and, Ivey said he is working closely with management of the university's Yellow Ribbon Program, through which U.S. military veterans who have served since 9/11 can pursue degrees with little or not tuition costs.
The EC will eventually be supported by a formal program of fundraising, endowment and scholarships; thus far, $200,000 in outside support has been provided by a donor, said Ivey.
Ivey, 53, seems to have come by his interest in entrepreneurship and family business naturally: In the '90's he was CEO of Ivey Mechanical Company, which was successor to an Ivey family firm founded in 1947 in Kosciuscko, Miss.
Following a series of mergers, Ivey retained CEO duties within Ivey Mechanical successors Plumbing One Services and Encompass Services, the latter a listed company that reached nearly $4 billion in annual revenue. (After Ivey's departure from Encompass, the company's management team took it private, and it now operates, once again, as Ivey Mechanical.)
Ivey hones his entrepreneurial chops as a mentor within the Nashville Entrepreneur Center, where he conducts four mentoring sessions during a half-day each week. Ivey is also a sometime Angel investor and has previously been active via the Nashville-based Angel Capital Group, he said.
His Angel investments are often made through Ivey National Corp., a Mississippi-chartered firm which Ivey said is an investment and real-estate holding company. Another Ivey-controlled entity, Madison Street Management, is a "consulting and investment business" that serves as managing partner of some of Ivey's investment partnerships, he told VNC.
The EC program within the College of Business is gradually ramping-up, with 21 students enrolled in its courses this academic year, Ivey said. Lipscomb EC courses currently allow students from all the university's schools to learn about entrepreneurship; soon, the management degree offered within the Lipscomb College of Business will allow a concentration in entrepreneurship, Ivey explained.
Although Lipscomb's CE will not completely ignore potentially market-disrupting tech-enabled startups that seek rapid scale and successive rounds of private capital, the EC places priority on breeding mall-business founders who intend to control and grow their businesses organically for the long haul, potentially across generations, Ivey explained.
Although Vanderbilt University's Owen Center for Entrepreneurship and Belmont University's Entrepreneurship Program have lengthy headstarts on Ivey's program, Lipscomb is confident its entrepreneurship-education model will gain traction, said Ivey. (Related Belmont stories here.)
Ivey acknowledged that Belmont and Lipscomb, lying just 2.7 miles apart on Belmont Boulevard, are inevitably rivals, but he said Belmont entrepreneurship chief Jeff Cornwall and others there have been helpful to him.
Phil Pfeffer
Lipscomb's EC launched with some fanfare in March, marking the occasion by naming publishing veteran and Tremont Capital CEO Phil Pfeffer its first "Entrepreneur of the Year." (Release here and Pfeffer-related VNC item here.)
Prior to Ivey's appointment as the EC's executive director, he served five years as senior vice president for the university's advancement operations, including admissions, alumni relations, communication, development and marketing.
Ivey earned his undergraduate degree in Theology at Freed-Hardeman University in 1979 and his master's in business in 2005 from Texas A&M. VNC