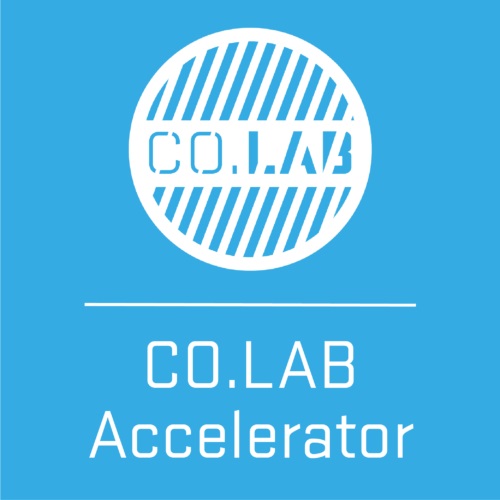 LINDSEY COX is simultaneously shaping strategy, expanding her team, advancing a new $5MM fund, and preparing to buff the brand of The Company Lab, aka CoLab, in Chattanooga.
Cox joined the CoLab payroll as CEO on April 12. She previously worked 18 months as program manager for the Build to Scale (B2S) program within the Office of Innovation and Entrepreneurship of the Economic Development Administration (EDA), within the U.S. Department of Commerce, in Washington, D.C.
As a result of the move, the 34-year-old native Tennessean has transitioned from the EDA B2S grant-making unit -- to the helm of CoLab, which last year became an EDA B2S grantee.
In 2020, Chattanooga's CoLab won a B2S grant that is helping CoLab create and stand up the $5MM Chattanooga Regional Catalyst Fund I, which CoLab and its allies have long envisioned.
That B2S grant win brought CoLab $299,651 in funding, which complements $357,678 in matching commitments by CoLab and its allies.
CEO Lindsey Cox
In its proposal, nonprofit CoLab told EDA it planned to "seed" the new Catalyst fund by using CoLab's unrestricted financial assets, and would launch efforts to raise outside capital by 1Q CY2021. CoLab had $674.4K unrestricted net assets at EY 2019, according to its IRS tax form 990.
However, Cox confirmed that outside fund-raising is not yet underway.
Meanwhile, in addition to landing a new CEO, there are signs of what seems to be CoLab's organizational surge.
For instance, during 1Q 2021 -- a week before CoLab's April 1 announcement of Cox's appointment -- the nonprofit registered with the State of Tennessee two new for-profit entities: Chattanooga Regional Catalyst Fund LP (CRCF); and, the new fund's general partner, CoLab Growth Management LLC.
CoLab said in its 2020 proposal to EDA B2S that its Fund I will be a ten-year fund, with LPs afforded options to redeem or roll funds into a CRCF II fund.
CRCF managers plan to target "regional high-growth companies operating in core sectors (Healthcare, Transportation/Mobility, and Energy) where regional investment is likely to catalyze job creation and economic output for the region," according to the proposal.
Its B2S proposal explains that CRCF models a total $3.5MM in commitments during the first three years of Fund I's life, and $1.5MM during the subsequent seven years.
Fund I will make "catalytic equity investments" of $50K-$150K each in early-stage ventures deemed ready to expand their product development and operations, and will work to expand CRCF's investor network as it seeks to recruit future LP investments.
The fund is likely to invest in 10 to 15 companies per year for the first three years of the fund, holding back some capital for follow-on investments.
Superficially, the rationale for creating the CRCF might seem to run counter to Chattanooga's reputation as a southern city moving from up-and-comer to "overnight success" status.
After all, Chattanooga has enjoyed waves of applause at home and far beyond for its efforts to cultivate an entrepreneurial subculture, its eye-catching growth-stage exits, commercialization of additive manufacturing, its urban Innovation Zone, its aggressive economic-development organizations, and such pro-startup partners as CoStarters and UT-Chattanooga.
However, the CoLab proposal told B2S grantmakers that the Chattanooga ecosystem is experiencing "investor fatigue," and a troubling number of local startups find it necessary to secure equity funding from investors outside the Chattanooga, often beyond Tennessee.
Among the causes cited for investor fatigue: "Many local funds that started around 2010 when Chattanooga launched its [EPB-backed] gigabit network have deployed their capital and closed."
CoLab's proposal did not cite some other factors that may have contributed to fatigue or exhaustion.
For example, the subsidence of Tennessee seed and early-stage investment activity seems to have partly coincided, first, with 10 state-backed TNInvestco venture-capital firms based in other Tennessee cities having essentially completed deployment of their capital; and, second, with the state's termination of the Hall Income Tax on unearned income, and, with it, the Tennessee Angel Tax Credit that represented a taxpayer offset against Hall obligations.
It's also likely that increased recognition by non-Tennessee investors regarding attractive target companies in "flyover" states, including Tennessee, made individual Tennessee investors less competitive for stakes in local companies, leading Tennessee PE/VCs and professional angels to look for more mature companies.
Even Chattanooga's decade-old claim to being the fastest citywide internet in the U.S. -- by reason of local utililty EPB's gigabit-plus buildout -- seems to have lost some of its resonance, and its closely aligned GigTank accelerator for digital startups is probably due for re-modeling, if it is to prove attractive enough to draw gig-entrepreneurs -- and sticky enough to keep them in Chattanooga.
When asked whether or not CoLab has lost some traction relative to peers entrepreneur center, Cox affirmed that some peers have achieved increased recognition, but quickly added, "We're ready to get back to leadership in the space and in the community, as a whole."
Elaborating, she said that while the "lustre" of the CoLab brand might have dimmed a bit, and some of CoLab's organizational "steam" may need stoking as the world normalizes, she's confident the organization will soon refine its programmatic offerings and mission, strengthen its voice, and regain market-leader status.
VNC notes that the field of those vying for "share of voice" in Tennessee-wide entrepreneurship and corporate innovation is growing, including, among others, relative newcomers SyncSpace (Heath Guinn) and the new Techstars (Tricia Martinez) initiative, the latter backed by UT, ORNL and TVA in East Tennessee.
Similarly, small-town advocates such as theCo (Ben Ferguson) in Jackson and The Biz Foundry (Jeff Brown) in Cookeville -- as well as a regrouped EPIcenter (Jessica Taveau) entrepreneurship hub in Memphis; and, an arguably re-energized Nashville Entrepreneur Center (Jane Allen) are engaged in "co-opetition" as their respective cities' frontdoors.
Brickyard Capital is probably Chattanooga's newest significant entrant in the venture development space -- with founders including supporters of CoLab and a management team of successful entrepreneurs who say they seek a low profile or the time-being. Read more on Brickyard here.
In addition to entrepreneurship, tech-commercialization and Maker programs within numerous Tennessee universities that are sounding-off, there's also Life Science Tennessee (Abby Trotter); and, Launch Tennessee (Tennessee Technology Development Corporation, TTDC, led by Van Tucker).
CoLab and other Launch Tennessee partners work under an annual services contract with Launch Tennessee, to fund important parts of their operations.
Given that Cox has in the past eight years become familiar with all of Tennessee's entrepreneur centers and their ecosystems -- as well as with peers and key influencers nationwide -- she may be well positioned to establish fresh traction for CoLab as the pandemic's down-pressures ease.
Of course, as everywhere, the bar on creating greater value for stakeholders and constituents is continually rising.
Cox and her board are dealing swiftly to backfill staff departures, and offset any lost continuity, particularly as it relates to fulfilling its obligations under the B2S fund for launching the CRCF.
The CoLab website is not entirely up to date. An RFP for this work has been sent to potential contractors, who are under review, Cox said today.
Nonetheless, with aid of CoLab staff, VNC can report that CoLab is now back up to seven team members.
VNC notes that CoLab's proposal to EDA in 2020 named four specific CoLab staff members who would devote varying shares of their time to the Catalyst Fund.
However, only one of the four people named last year for the B2S application -- a list that included now-former CEO Marcus Shaw, who on March 12 relocated to Washington, D.C. -- remains on the CoLab staff today.
Kirk Burton
That remaining person is current COO and Entrepreneur in Residence Kirk Burton MBA, who's been aboard more than a year.
Meanwhile, five-year CoLab employee Zach Beker, who was not named in the original 2020 CRCF proposal, continues to manage grants and programs for CoLab, overall.
Lya Kimbrough
Two other employees were hired by CoLab this month: Chloe Morrison, director of communications; and, Lya Kimbrough, manager of capital access and community engagement.

Two additional team members joined within the past few months: Armon Butler, operations coordinator; and, Grace Gibbs, a marketing and communications intern.
An eighth team member is likely to be hired by summer 2022 to heavy-up on strategy implementation and programs, after the CEO and her board finalize and begin tracking implementation of the overall CoLab strategic plan, which has yet to be unveiled.
With the team replenished, the new CEO is also refreshing and expanding her relationships throughout the state and local ecosystems.
In addition to her long-standing Chattanooga connections with such locals as former CoLab Executive Director Mike Bradshaw and long-time CoLab backer Charlie Brock, Cox is scheduled this week for her first formal sit-down with Chattanooga Mayor Tim Kelly MBA.
Mayor Kelly was recently inaugurated after a decades-long career in his own family-owned and entrepreneurial businesses. And, his mayoral transition team includes a half-dozen entrepreneurs and business owners, as VNC reported here.
Charlie Brock
Prior to her EDA stint, Cox served more than six years with Nashville-based Launch Tennessee (Tennessee Technology Development Corporation). She worked at LaunchTN under under two CEOs -- the aforementioned Charlie Brock and then Margaret Dolan. There, Cox was first accounting and compliance manager, eventually rising to director of operations and government affairs.

Reached for comment on Cox's appointment, Brock, who is a member of the CoLab board of directors, told VNC, "Lindsey played an integral role in many of the various initiatives we introduced during our time together at Launch Tennessee. She understands the continuum of support needed for different types of entrepreneurs and she brings strong connections from her work in Tennessee as well as Washington, D.C. I'm thrilled she is bringing her entrepreneurial nature, collaborative spirit and infectious personality to CoLab at this important, opportunistic time for the organization and the city."
Several other sources offered similar assessments, citing Cox's energy and passion for her work, her management acumen -- plus, she communicates with directness and little or no hype.
Asked by VNC about the sources of her obvious enthusiasm for her work, Cox replied, "The potential is what I find the most exciting... getting to assemble a great team and lead this strategic planning effort" for the benefit of the community. "I really could not be more thrilled to be involved...," she added.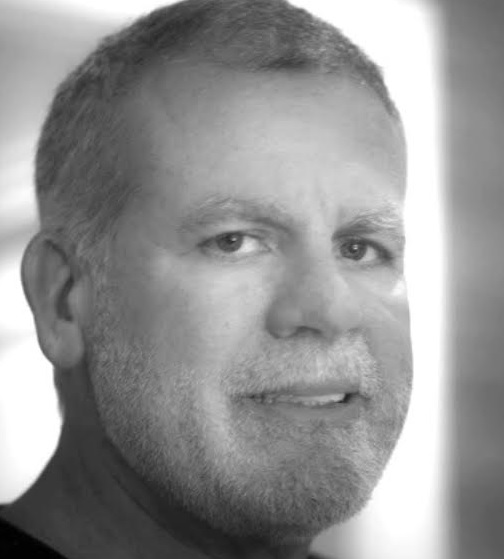 George Brown
The CoLab board is chaired by George Brown, who is co-founder and CEO of Aegle Gear, a 7-year-old startup that has received backing from Angel investors in the Chattanooga Renaissance Fund for expansion of its business in apparel with combined features of athletic gear and medical activewear.
Cox said the board's search committee was led by board members Sheldon Grizzle, an entrepreneur, investor and former CoLab co-director; and, Travis Lytle, who is a CoLab director and is SmartBank's director of community development, as well as the bank's Community Reinvestment Act officer. CoLab full board is here (scroll down).
The CEO and her husband, Joe Cox, reside in Hamilton County. He is a software engineer with Nashville-based L-3 ForceX, part of L-3 Communications (NYSE:LLL).
Cox was reared in Cookeville, a 90-minute drive east of Nashville, but notes that she and her family have "generations" of roots and property ownership in Livingston, 20 miles from Cookeville.
She earned her MBA and her bachelor's (Accounting) at Tennessee Technological University, in Cookeville. At several points between completing her university studies and joining Launch Tennessee, Cox worked as a grant administrator and a legislative accountant (bond finance), among other roles. Her LinkedIn is here.
Advisors: CoLab audit and tax filings have been with Elliott Davis in Chattanooga, and CoLab's legal counsel is provided primarily by attorneys with Chambliss Bahner & Stophel. It banks primarily with First Horizon.
Hall Strategies, Nashville, distributed CoLab's PR release on Cox's appointment before Cox's arrival onsite. Cox said today CoLab that has no outside-PR contract in place.
EDA B2S notes: For an earlier VNC summary of CoLab's Catalyst (CRCF) proposal, click here. For a large pdf of the full proposal, please click here.

The Build to Scale portfolio at EDA is overseen by the Office of Innovation and Entrepreneurship and is now managed by Chris Rys. The EDA Office of Innovation and Entrepreneurship received more than 600 Build to Scale proposals for front-end review in spring 2020, as part of the agency's two-step application process for that cycle.

EDA funding for the 2020 round totaled $33MM in two program baskets. Funding in 2019 was $23MM across three competitions, according to EDA releases.
The newest (FY2021) round of the EDA Build to Scale program received $38MM in federal funding. VNC estimates that EDA is will disclose this year's grant recipients within 90 days.
See previous Venture Nashville coverage of EDA programs here. VNC
. last updated 0712 26 June 2021
---