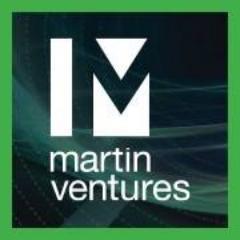 MARTIN VENTURES' investment in Seattle-based Carena's virtual clinics business merits the attention of Nashville healthcare providers and techies who support them.
The Nashville-based VC last summer invested an undisclosed amount in the white-labeled telemed services provider's $13.3MM Series B raise, bringing total equity and debt raised since Carena's inception to more than $33MM.
The Carena gambit is just the latest evidence that Martin Ventures is nationally, rather than regionally oriented in its pursuit of technologies and business models that improve the quality of care, the efficiency of operations and ability of consumers to take charge effectively of their healthcare consumption.
Carena was one of 22 investments in a total 16 new portfolio companies that Martin Ventures (MV) made in the past 24 months, MV Managing Director Frank Coliano told Venture Nashville. Coliano is now a member of the Carena board.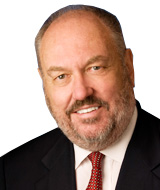 Charlie Martin
MV is backed by Founder-Chairman Charles N. "Charlie" Martin Jr., the Nashville-based serial healthcare entrepreneur.
Carena's raise in mid-2015 won participation from Cambia Health, McKesson Ventures and Catholic Health Initiatives, as well as MV. At that time, a McKesson Ventures executive said, in part, "Carena enables health systems to extend their footprint to offer compelling virtual clinic services in their local markets. We expect this approach to telehealth to prevail by resonating most with patients, and Carena is the clear leader with this approach."
Carena subsequently opened a Nashville sales office, staffed by Jeremy Hogg, a veteran of Nashville's healthcare startup community.
Frank Coliano
This year, Coliano said he and his colleagues will devote more time, energy and follow-on capital to its portfolio, though MV is still likely to do "three or four" new deals and a handful of follow-in investments in 2016.
Meanwhile, the Carena transaction is perhaps best viewed as simply the latest reminder that the innovations that U.S. healthcare needs are going to come from wherever they arise, and Nashville still must earn its stripes as a seedbed for vital healthcare technologies.
Coliano said that while his attention is more often fixed on the West Coast, Boston and sometimes Atlanta for early-stage healthcare technology investment opportunities, he believes Nashville has profoundly important opportunities for leadership in such segments as coordination of care, data and analytics, and interoperability.
Coliano said he knows first-hand that Nashville has "some great bright spots," including the Nashville Entrepreneur Center and a growing community of strong software developers, an impression he said was heightened by working with MV portfolio company LucroMarketplace. In addition, within major players such as HCA, venture units are also scouting for needed solutions, he emphasized.
"I hope the reality of the day puts enough pressure on folks to think about tomorrow," notwithstanding the very real pressures of delivering healthcare services in each community that Nashville-based systems serve, he added.

Asked how to improve Nashville's chances for successful leadership in such fields nationally, Coliano made clear he believes the jury is still out on that.
"I guess it depends on how much pain the folks here in Nashville are feeling in their healthcare systems," he said.
Filling a transformative leadership role in such spaces is no mean feat -- "It calls for a reinventing of yourself," said Coliano.
Coliano, 51, displayed no surprise when told that other local Healthtech investors had also publicly expressed concern as to whether or not local healthcare services providers and others will truly awaken to the fact that healthcare has changed, resulting in fierce competition to provide the solutions the industry needs.
He said he particularly hopes "that Nashville embraces interoperability," perhaps stepping-up support for the emerging Center for Medical Interoperability.
C4MI, as it's known, is based in Music City and intends to establish a laboratory here that could draw innovators from the Coasts and elsewhere, seeking certification of their technologies.
Coliano said MV has an intense focus on improving the delivery-of-care model, with ideas generally falling into one or more of three buckets: Ideas that represent disruptive paths by which tech-enabled services will change and improve delivery of care; ideas that improve hospital efficiency; and, increasingly a focus on tools and technologies that help consumers become "better utilizers" and controllers of the healthcare they receive.
MV generally prefers companies at or near Series A, with validated business concepts and technology, and which are genuinely close to or beyond establishing a revenue run-rate -- and need $1MM-$3MM investment from MV.
Nashville-based Contessa, which promises in-patient-level acute care in a home environment, recently met the test and announced Series A financing of $3.5MM from Martin Ventures, Blue Cross Blue Shield Ventures and Sandbox Advantage Fund.
App-happy? Too many startups come up with so-called data-driven apps that can't operate in a hospital environment, don't fit into clinician workflow and-or address painpoints only superficially, said Coliano.
In contrast, he said, MV believes that its portfolio company, Boston-based Ovuline's ovulation-prediction app reveals the true power of analytics. The platform, which may expand over time, is driven by a majority-Female team.
Coliano, whose worked over the years at Vanguard, Abbott, ExpressScripts, Aetna, CVSCaremark and elsewhere, said that his background also leads him to contemplate disruption in Pharmacy and Pharmacy benefits sectors. His LinkedIn is here.
Coliano said MV executives responsible for the firm's deal pipeline don't rely excessively on over-the-transom proposals. Rather, the group is proactive in working their networks and scouting targets. He said the other managing directors are Les Wilkinson and Devin Carty. The full team is here.
Ideal targets are looking for "more than money": Among other things, they want expertise and access to customers via the networks of Charlie Martin and the MV team.
In line with that, rather than write "a big check" and take out a round, MV likes to co-invest with other investors and strategic partners, said Coliano.
MV was formally chartered in 2010 as The Martin Companies and Martin, himself, joined the firm full-time in 2013, about the time his listed Vanguard Health Systems, with Blackstone a major shareholder, was sold to Tenet Healthcare. Martin founded Vanguard in 1999 and it went public in 2011.
Martin earlier played a similar role in founding OrNda Healthcare. Earlier, he held leadership posts and directorships at Hospital Corporation of America and General Care Corp. VNC
Lasted edited 11 February 2016 1417
.
---