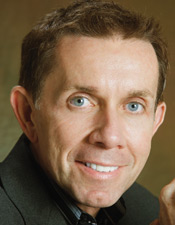 Updated Nov. 10, 2015 - The Tennessean reports today that ProjectMusic Founder and former SONY Nashville chief Joe Galante will head the Council. He had two predecessors in the role (original story, below). He was appointed by Metro/Nashville Mayor Megan Barry. Earlier this year, Goodman was named CEO of SONY Nashville Music. Our original July 12, 2011 story follows, detailing the early days of the council's leadership. -Ed.
Metro Nashville/Davidson County Mayor Karl Dean is appointing Music Row veteran Randy Goodman to be his co-chair of the Nashville Music Council.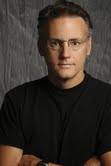 Randy Goodman
Goodman, most recently president of Lyric Street Records, was chosen by Dean, who created the Council in 2009 and continues to co-chair the group personally, as part of an effort to promote throughout the U.S. and world Music industry Nashville's claim as the venue-of-choice for Music ventures, live performance, employment and music education, among other aims.
The group's agenda also reflects growing global awareness of the role and contributions of "the Creatives" as a socioeconomic class.
In a release this morning, Mayor Dean said, in part, "Randy is the right person to promote our Music City brand and to help Nashville continue to attract and retain musicians and other creative people... He is the right guy to convince companies that Nashville is the place to be if they want to do business in the music industry. And, like me, he believes you can never have too much live music happening in our city."
Over the past year, the Nashville Music Council has established a partnership with the Nashville Entrepreneur Center to help incubate startups in digital media and entertainment; created a sweeping education plan for 2012 to place Nashville and its public schools at the forefront of global music education; and helped develop plans for Nashville's first artists' residence, The Ryman Lofts, which will consist of 60 one- to three-bedroom apartments.
The Council also created the Council's website and developed a live-music app, now available via iTunes, listing Nashville live-music venues and schedules.
The Council is a partnership between the Mayor's Office, the Nashville Area Chamber of Commerce and the Nashville Convention & Visitors Bureau. Its foremost goal is to leverage Nashville's identity as Music City.
Mary Ann McCready, a partner at Flood, Bumstead, McCready & McCarthy, served the past two years as co-chair with the mayor. Its members include about 60 artists and music industry executives.
Bio materials on Nashville native Goodman show that he started Lyric Street for the Walt Disney Co. in 1997 and led the unit til its closure, last year. Lyric artists included Rascal Flatts, Miley Cyrus, Josh Gracin, SHeDAISY and Aaron Tippin. Goodman has also has worked with Waylon Jennings, Dolly Parton, the Judds, Alabama, Keith Whitley, Clint Black, the Dave Matthews Band and the Wu Tang Clan, among other artists.
Goodman is a former president of the Country Music Association and a member of its board of directors, as well as a trustee for the Country Music Hall of Fame and Museum. He began his career in 1980 at Top Billing and later worked in publicity, artist development, marketing and sales.
At one point, Goodman moved to RCA NY with that label's then-president Joe Galante, and worked there as senior vice president in marketing for RCA records globally.
He earned a bachelor's in political science and economics at David Lipscomb University and attended Belmont University in the formative years of its School of Music program. VNC