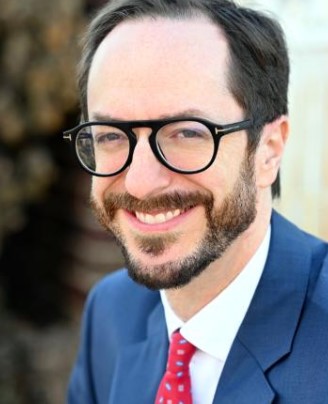 Hon. Freddie O'Connell
NASHVILLE MAYOR Freddie O'Connell announced he has joined with the Nashville Area Chamber of Commerce and Partnership 2030 in a relationship that, in the words of this morning's press release from the Chamber, "fortifies the bond between the city's governance and the business community, unlocking new chapters of economic growth and innovation for the region."
Mayor O'Connell publicly affirmed his unprecedented appointment as co-chair of the Chamber's P2030 investor group during a Chamber event downtown, this morning. He serves alongside Co-Chair Lee Blank, Regions Bank's Middle TN market executive.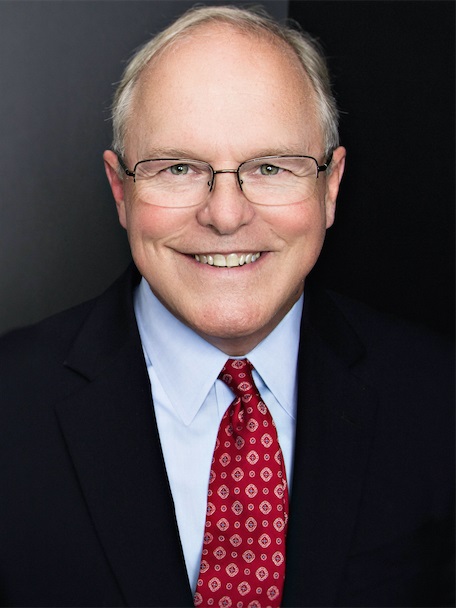 Ralph Schulz
Ralph Schulz, the Chamber's president and CEO, said in this morning's release that the mayor's appointment "is a testament to the symbiotic relationship between public governance and private enterprise. This partnership reaffirms our collective commitment to fostering a robust, diverse, and inclusive economy."
Addressing the packed ballroom of the Renaissance Nashville at breakfast, the mayor emphasized that there is now mutual recognition that the Office of the Mayor and the Chamber's pro-development investors must work in "alignment."
He said that leaders of the two organizations have agreed to meet regularly to address important issues, with renewed commitment to ensuring that all stakeholders in Nashville's progress are represented during conversations on key issues.
The mayor added that -- in addition to addressing education, transit-system improvement, the city's entertainment district and other imperatives -- he believes it is sustained connections among civic actors that will help Nashville succeed.
In this manner, he continued, Nashville can bring East Bank redevelopment to fruition in a way that also creates a "reference standard" for developers and civic leaders everywhere.
Moreover, said O'Connell, such collaborative efforts will "restore the spirit of Nashville for all of us."
During this morning's program, some audience members might have pondered whether stronger, more productive ties between Metro Government and the Nashville Chamber might come in handy, in the event Tennessee legislators seek further gains in governance of Davidson County commissions and other offices -- as they did earlier this year in legislating majority representation of state officials and-or their appointees on the board of Metropolitan Nashville Airport Authority.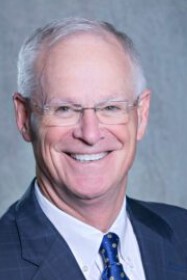 Doug Kreulen
In February this year, while Capitol Hill action was not-so-stealthily afoot, BNA President and CEO Doug Kreulen responded to a question about the impact of legislative pressure during his speaking appearance at Lipscomb University. He simply responded that he would naturally prefer Nashville BNA be allowed to continue pursuing success as it had done.
Thus, it may have been both fitting and timely that this morning's event was also the occasion for the Chamber's semi-surprise presentation of its annual Spirit of the Region Award to BNA President and CEO Doug Kreulen.
Accepting the Spirit award, Kreulen focused his brief remarks on BNA's steadily growing numbers of boardings, flights and prospective new destinations. VNC research shows that BNA management recently moved to solidify his senior staff, by launching an effort to recruit a chief revenue officer.
AI INTERSECTION
Before his earlier departure from the podium, Mayor O'Connell added that -- particularly given his own prior career in digital technologies and the often crucial role tech in business, education, healthcare and other fields -- he was very much looking forward to the panel discussion on "Collaboration in the Age of AI" later in today's program.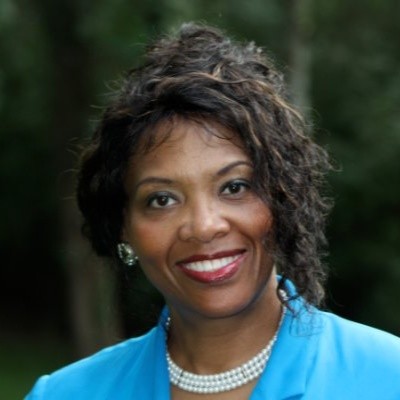 Robbie K. Melton PhD
The AI panelists included Robbie K. Melton PhD, academic provost and vice president of technology innovations at Tennessee State University; Sam Davidson, CEO, Nashville Entrepreneur Center; and, Brad Smith, chairman and CEO of Mainstreet Health and founder-CEO of Russell Street Ventures.
In their brief session, the panelists touched upon a range of AI-related advantages and risks. A recurring theme was the importance of consistently ensuring that stakeholders participate in deliberations about development, usage, security, access and effectiveness of AI assets and tools.
The panel was moderated by Belmont University President Gregory "Greg" Jones PhD.
That said, here's some background on "AI talk" in Nashville, and related.
In 2016, researchers at the Brookings Institution in Washington, D.C., pointed to Nashville's opportunity to lead in healthcare information technology. Though there was intensive bona fide work on the topic by a small knot of well-placed Nashvillians, no sustainable value-added initiative has ever seemed to emerge.

In 2022, Brookings cited Nashville as a fourth-tier candidate for AI leadership that might be able to formulate a strategy for rising in the field, if it aggressively pursued the matter.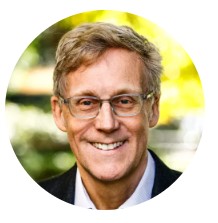 Mark Muro
Much of the Brookings research was led by Brookings Senior Fellow Mark Muro, who had worked closely with Chamber CEO Schulz while Nashville was a dues-paying member of Brookings Metro program. Nashville is not currently involved in the Metro program, Muro confirmed today.
Within the past 90 days, Muro co-authored a report on "Building AI cities...", found here. Other Brookings coverage here.
Also, yesterday Brookings published a report that Muro co-authored on the impact of the recently announced U.S. Tech Hubs grants (in which neither Nashville nor Tennessee won, show or placed). EDA info here.
Given the impact of the bow wave of ChatGPT, as well as steadily rising interest in analytics, quantum computing, machine learning, and, of course, tech workforce development (and redevelopment) in the face of AI, there's a chance that the Chamber's AI signals will ignite broader, sustained attention and engagement than they might have, otherwise.
Either way, this veteran of such meetings will tell you: At several points in the overall program, the applause from the audience in response to talk of alignment and collaborating for further gains sounded louder than customary, and very much in earnest.
Earlier VNC coverage of now-Mayor Freddie O'Connell here. His LinkedIn here. Other AI coverage here.
This story will be updated, as warranted. VNC
. last edited 2114 24 October 2023
---