MB VENTURES' TNInvestco affiliate has weighed-in with its first investment, a $1 million allocation to Veracity Medical Solutions, an orthopedic device-prototyping and -manufacturing venture based in Collierville, said MB Partner Gary Stevenson.
The MB TNInvestco affiliate -- Memphis Biomed Ventures Tennessee I -- was joined by other investors who committed a total $260,000 for Veracity's total $1.26 million A-round raise, Stevenson told VNC.
Veracity capabilities may be used to help launch other medical-device startups, said Stephenson. Veracity provides design and development services in addition to prototyping, manufacturing and others services, according to its website.
Stevenson
Stevenson would not identify the co-investors, nor would he said whether or not they were strategic, institutional or individual investors. Limited partners in MB Ventures, itself, include "two Memphis-based companies that are leaders in the musculoskeletal medical device field as well as several of their current and former executives," according to a history of the firm on MB's website. Medtronic, Smith & Nephew and Wright are all among sponsors of the annual Musculoskeletal New Ventures Conference (MNVC), which MB co-hosts in cooperation with Memphis BioWorks Foundation.
MB's affiliate was awarded a $20 million TNInvestco tax-credit allocation that was marketed to insurance companies with certain state-tax liabilities; the offering probably produced at least $14 million in investable capital for the fund, based on previous reports.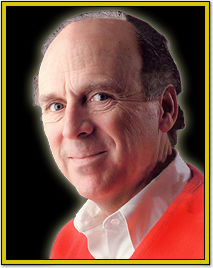 Pitt Hyde
MB's TNInvestco affiliate was the last of the state's ten certified TNInvestco funds to consummate a qualifed investment. Stevenson and Autozone Founder and philanthropist Pitt Hyde formed MB Ventures in 2001.
"I expect more [deal announcements] from us, very soon," said Stevenson. MB is "beyond term sheets" on at least two additional investments that are likely to be announced soon, he explained.
Commenting on the pace of MB's TNInvestco investments, Stevenson said only that the company has always been "deliberate" in examining opportunities, since its founding ten years ago, in 2001.
Stevenson did not mention the fact that MB Ventures' TNInvestco got a later start than most of its peers: MB was not among the six new funds initially certified by TNInvestco authorities in November 2009; subsequently, MB, NEST-TN, Solidus-TNinvestco and Tennessee Angel Fund won allocations approved jointly by Tennessee Economic and Community Development and the state Revenue Department, following follow-on action by the Tennessee General Assembly, in 2010.

Eddie Ray
Veracity was formed in 2007 by founder-CEO Eddie Ray, whose earlier career included a stint within product development at then-Sofamore Danek (now Medtronic Spine and Biologics). Ray's LinkedIn profile describes a career that began as a machinist with Dow Corning Wright (now Wright Medical Technology), followed by stops at Engineered Medical Systems (then at Bartlett), Danek and Medtronic. He attended Tennessee Technology University.

Mike Sherman
MB Partner Mike Sherman has joined Veracity's board, according to MB's website. Sherman spent 15 years with Sofamore Danek, before joining MB in 2006, according to the site. Over the years, his Sofamore duties including product commercialization, due-diligence on acquisitions, in-licensing and investments. His earlier career included posts with Smith & Nephew and Synthes, in the orthopaedics sector. He holds biomedical engineering degrees from Renssalear Polytechnic Institute and the University of Texas. He has more than 90 issued patents and 20 pending, according to MB.
Including Veracity, MB has made 19 investments, five of which have been exited. MB has raised $76.4 million in its first two funds, and has for about three years been raising a third fund (Memphis Biomed Ventures III), the target of which has not been announced, but which VNC believes in the vicinity of $100 million.
Stevenson made clear during his VNC interview that he was a happy man, not only because of the Veracity transaction, but because on July 7 MBVP portfolio company Salient Surgical Technologies had been sold to Medtronic in a transaction valued at $525 million.
MB had a minority stake in Salient, which offers technology for haemostatic sealing of soft tissue and bone during surgery, and is based in New Hampshire. VNC