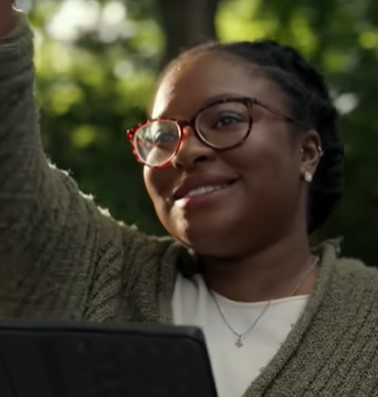 FOUNDER-CEO ERICA PLYBEAH-HEMPHILL's MedHaul Inc. has previously raised $1.64MM in outside capital to expand adoption of its technology, which enables healthcare providers to find and schedule transportation to care destinations for patients who have special in-transit support needs, as well as those who can travel independently.
Plybeah confirmed that her Memphis-based startup is now raising further Seed capital to expand delivery of transport services within markets in Tennessee and beyond. She deferred further comment on her capital roadmap.
The company's go-to-market priority is on connecting with providers and others who are addressing the needs of those who need wheelchair, stretcher or door-through-door support in order to travel from underserved communities to care destinations.
The CEO explained that MedHaul services are booked only through the offices of patients' participating care providers.
Recently, the expansion of the company's pipeline of prospective providers and partners has sharply increased, partly as a result of promotional efforts by the Plybeah team and its partners and other supporters.
The company's active markets currently include Memphis, Nashville, Chattanooga, northern Mississippi, and eastern Arkansas.
Nathalie Occean
MedHaul is one of the few Certified B Corporations based in Tennessee. Plybeah said its team of 8 FTE also includes COO Nathalie Occean MHA CPHQ; Head of Engineering Neil Sambol; and, Transportation Operations Manager Lucas Brown.
The CEO confirmed that she retains controlling interest in the nearly 5-year-old company, while her largest outside investor remains Innova Memphis, the Memphis-based VC.
During the span of 2017 to 2020, Plybeah secured cash awards in pitch/demo events and from investors including Morgan Stanley Multicultural Innovation Lab; Google for Startups Initiative Black Founders program; Memphis Medical District Collaborative; and, the Epicenter Logistics Innovation Accelerator.
Plybeah noted that other than a series of investments by Innova, all her traditional equity or convertible investment has come from outside Tennessee. One online data source indicates MedHaul has had more than a dozen investors.
Investors confirmed by VNC include Startup Health; 1863 Ventures; Citigroup Alternative Investments Citi Ventures Impact Fund; Silicon Valley Social Venture Fund; Outlander Labs; and, nonprofit Launch Tennessee ($150K Impact investment).
The CEO explained that the Citi Impact Fund's promotion of its investment in MedHaul (YouTube here) has led to a strong surge of interest in the company's partnerships and services.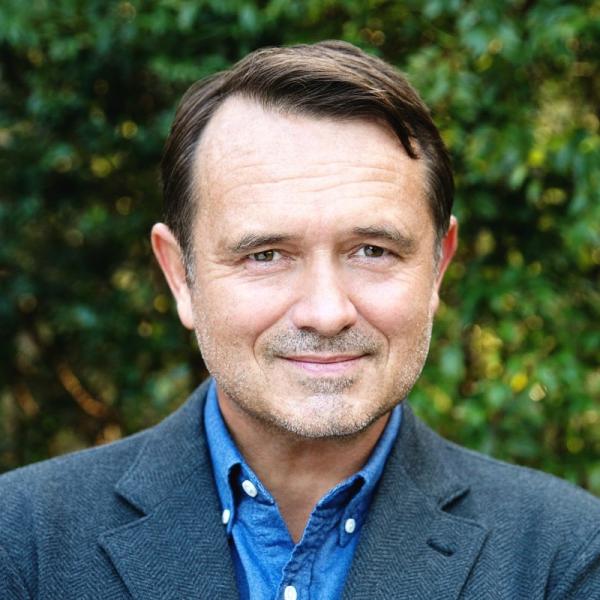 Paige Craig
She also noted that abovementioned Outlander Labs, which is based in Atlanta, became an investor when Outlander Founder Paige Craig became familiar with MedHaul. Craig's personal investments have included Twitter, Lyft, Bird and dozens more, according to Craig's LinkedIn profile.
Jan Bouten
Interviewed for this story by VNC, Innova Memphis Partner Jan Bouten, 51, made clear he's both a Plybeah fan and happy to be working with her to advance a company with offerings that seem well positioned with respect to both the evolving U.S. healthcare industry, and the risks and rewards of the pandemic era.
Bouten said he senses that, as others have observed, the healthcare industry may now be more receptive to innovation, just as innovators, policy-makers and other payers -- and venture capital firms -- are working to define operationally such frameworks as "social determinants of health," a set of factors that inevitably includes emergent and non-emergent care transport.
In addition to such timing factors, Bouten said he thinks Plybeah and her team, their sales pipeline, and their now highly scalable offering are prepared for market expansion.
In addition to their product and their industry knowledge, he said, the MedHaul team and its supporters have proven they can cope effectively with the complexity of the healthcare marketplace, the myriad of payment sources, and many other factors -- and then press on, despite the reality that when a startup takes innovations to market, they often face not one slammed door, nor five, but 50.
Plybeach said only half-jokingly that she suspects that the challenges she has confront since the company's inception "4.5" years ago, and particularly since she began working on the business full-time three years ago, have probably been the equivalent of 15 years in the corporate world.
She also managed a humorous note when she added that, as a wife and a mother, for about eight months she was pushing forward on every front for MedHaul, while simultaneously helping her child with virtual school work, and dealing with other pandemic tensions overall.
She noted that it has proven particularly helpful to have a network of fellow entrepreneurs in other businesses to talk with, as well as dedicated advisors on finance, technology, team recruiting and more.
She said she has emerged from the latest phase of development "grateful for the journey" and for her faith, and with an even stronger sense that "there's a reason and a purpose for why I'm here."
Plybeah said she draws confidence from the company's progress to date, and she is "excited" about where MedHaul stands.
Asked about competitors, she acknowledged UberHealth and Lyft Healthcare, noting that she does not view either company as a direct competitor in communities that are her highest priorities. In about the past 10 months, FierceHealth reported on both Uber Health's leadership change here and Lyft's Healthcare leadership change here. Uber recently allied with CVS, here.
Asked about her advisors, Plybeah said attorney Al Bright Jr. of Bass Berry is legal counsel. The company's banking is with First Horizon. And, it's accounting is with Zeni Inc., Palo Alto.
Plybeah, now age 33, has personally amassed about 14 years' working experience in the healthcare, healthtech and pharmacy sectors.
Through her earlier career, her techcentric duties with a half-dozen or more health systems -- including more than one institutional iconic brand -- ranged from EMR trainer and pharmacy technician, to clinical informatics specialist and trainer, to scout investor with Lightspeed Venture Partners, in the Bay Area.
The CEO and her husband have a 7-year-old child. Plybeah earned her bachelor's in biology (pre-pharma) at the University of Wisconsin. Her LinkedIn profile is here.
Both MedHaul and Innova Memphis maintain their respective headquarters in space sublet from Epicenter, which is Memphis's innovation and accelerator hub at 150 Peabody Place. VNC
. last edited 1003 18 February 2022
---