Updated Feb. 3, 2018: EvidenceCare has joined the 6th Accelerator cohort of Texas Medical Center in Houston, details here. 15 May 2017: Chicago's Auctus Group has been mandated for a $5MM Series A raise, release here. 15 March 2017: The company said in a release it has raised a total of about $3MM in convertible debt in the past two years and still eyes a Series A equity round for summer 2017.-Ed.
EVIDENCE CARE, a healthIT decision-support platform for medical professionals, goes into private beta next week and parent Medical Decisions LLC contemplates seeking $2MM-$3MM in Series A capital.
Brian Fengler, M.D., the Nashville company's 37-year-old founder and CEO, told Venture Nashville today that the company did a small equity Seed capital round a year ago and has thus far raised $1.5MM in Seed/A-B convertible debt, $315K of which was provided by the NueCura healthcare Angel group.
The private beta is likely to begin with more than 100 participating providers and the beta's ranks could double or triple, from that point.
The Series A is likely to be in "in late spring or early summer," Fengler confirmed.
Though a $2MM Series A seems likely to assure both adequate revenue growth and valuation, scenarios for funding the company's acceleration include extending the Series A to perhaps $5MM.
The EvidenceCare platform currently addresses 12 of the most prevalent decision-making pathways, targeting conditions that account for about 80% of hospital emergency department admissions, including concussion, heart attack, congestive heart failure, sepsis, stroke, seizures, pulmonary embollism (PE), advanced cardiovascular life support (ACLS), COPD/asthma, diabetic emergencies, and pediatric advanced life support (PALS).
Decision-support content is developed by commissioned outside experts as needed, with less complex content developed inhouse.
Through its platform, the startup promises to allow physicians to avert having to absorb "encyclopedic" compilations of influential information, instead rapidly providing curated content that gets the most relevant and important information to providers in a hurry.
Fengler has controlling interest and is Medical Decisions' largest shareholder. The original company was chartered in 2011. The company's headcount is now 10 FTE, he said. The venture is currently Fengler's sole business and professional focus.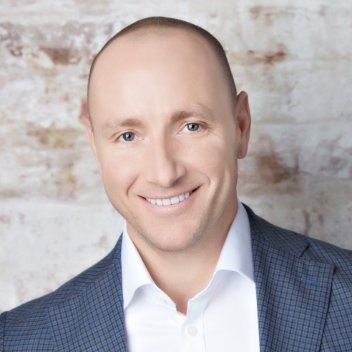 COO Jim Jamieson
COO Jim Jamieson, who holds an ownership stake, subsequently joined and made vital contributions, including leading efforts to secure earlier outside capital, said Fengler. Jamieson's LinkedIn indicates he is a NueCura partner-investor.
He confirmed that NueCura is among institutions that could lead its A-round, and NueCura Founder Don Lazas is a member of Medical Decisions' board, which Fengler chairs.
The majority of those on its cap table have, thus far, been healthcare and medical professionals, joined by other individual investors such as Dennis Grimaud, CEO of biotech player Diatherix, with which the startup is closely allied.
Asked about exit scenarios, Fengler said he believes that execution will produce disruptive market impact, corresponding valuation and numerous exit options.
Fengler's team includes three executives who, among other things, have worked for healthcare IT entrepreneur Jim Lackey, the former CEO of Passport Health Communications and EnableComp.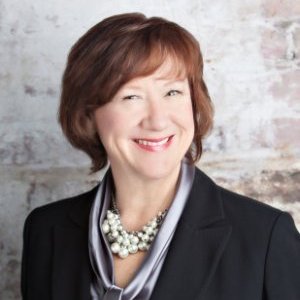 Deb Miller
Jamieson worked in VP roles with both those Lackey-led companies. Similarly, Deb Miller, EvidenceCare's chief experience and marketing officer, and Howard Bright, its CTO, were at Lackey's EnableComp and Passport, respectively.
Access to EvidenceCare decision support is available free to providers, but the users may also opt to subscribe, thereby stopping advertising exposure and receiving documentation of their use of the system, for continuing medical education (CME) purposes.
EvidenceCare's priority advertising-sales targets include healthcare systems, medical schools, payers, clinic networks and others, said Fengler.
Miller told VNC that the company's database contains vast numbers of potential advertisers and providers. Advertising sales, trafficking and billing will be almost entirely handled via automation, further contributing to the startup's speed to scale. Other synergistic product/service revenue sources are under consideration.
The company's outside advisors include attorney Geoff Vickers of Nelson Mullins and Ryan Levy of Patterson. It relies on WSquared for accounting. Tech development, treasury banking and PR/interactive are all supported in-house.
Fengler said he believes the company's EvidenceCare has no direct competitors, though he acknowledged broad interest in platforms supporting evidence based medicine (EBM) and clinical decision support (CDS/DSS), by companies large and small.
He emphasized that EBM/CDS is practical now with existing technology, and broader and more consistent adoption of EvidenceCare and similiar resources will improve healthcare outcomes, while mitigating care costs and reducing massive waste that results when only a fraction of available medical evidence is actually informing providers' treatment.
Eventual strategic bidders could include competitors, payers, EMR/EHR and other tech providers large and small, as well as financial bidders, said the CEO. Some major CDS publishers may also prove acquisitive, VNC research suggests.
Fengler devotes 100% of his time to Medical Decisions and the Evidence Care launch, having taken a sabbatical from his medical roles. VNC
Last edited 8:55am 5 March 2016.
.
---