KNOXVILLE-based Lindsey Lieb's Happego LLC, which offers a cognition-priming app, is preparing for a Series A raise of $2MM-$2.5MM.
Lieb said her goal is to "Put a personal empowerment priming tool into the hands of every person on the planet," leveraging ubiquitous screens of digital devices. See GooglePlay (iOS out soon).
Happego users will find via the app subtle cues that are "proven to have a positive impact on attitudes and behaviors are seamlessly incorporated into normal screen use per user selected goals."
At the brain level, Lieb wrote that the Happego system supports psychologically priming neural firing "which changes the pathways to reform the brain structure, creating improved & lasting habits."
CEO Lindsey Lieb
Lieb took special care to note that Happego is a technology to advance mental health, motivation and social good and is emphatically not a manipulative technology for "social engineering."
Moreover, Happego represents a technology and model that are backed-up with a deep catalog of scientific and academic study by experts in interrelated fields.
Happego's purposes include improving companies' cultures, and supporting employee motivation and relationship management in the workplace.
All users must opt-in to use Happego, which is not for advancing political, cultural, religious or other biases, nor will the platform be used for psychological warfare or any related efforts.
Regarding the scope of the ecosystem into which Happego is being introduced, Lieb said, "There are 380'ish billion screens connected to the internet right now. With Happego, they can ALL enhance our individual & collective pursuits with an AI/machine learning platform that integrates subtle cues without interrupting normal use, by conditioning the mind's neural plasticity using psychological priming.
"Scientifically proven to immediately impact implicit attitudes & behaviors, Happego primes cues per chosen goal, measures key behavioral data, then adjusts independently based on what motivates each individual user. It's validated with over 25 years of research across many disciplines from; neuroscience, disease study, health care, nutrition, fitness, psychology, economics, business, motivation & marketing," Lieb wrote.
In December, Lieb's SEC filed for a $50K debt raise, showing one investor. Lieb said she has an individual investor based in Florida. She added that she's taking a conservative, milestone-driven approach to recruitment and use of capital.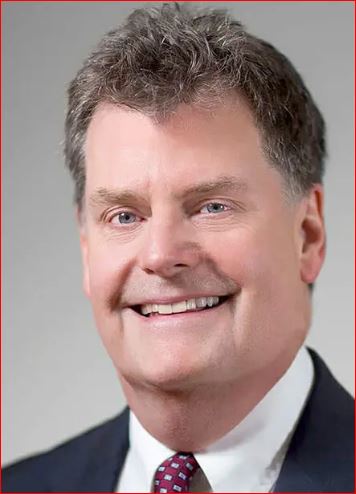 John Bargh PhD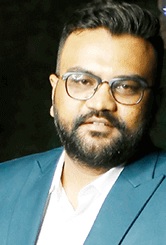 Eshan Cheema
Happego's Chief Psychological Priming Officer John Bargh PhD is on faculty at Yale University as James Rowland Angell Professor of Psychology and Professor of Management.
The company's CTO is Eshan Cheema, who is also founder and CEO of India-based Zoptal Solutions, a mobile applications developer. Lieb said she traveled to India to meet with Cheema and came away convinced he was the person she needed on her team.
Asked about outside advisors, Lieb cited the law firm of Maynard Cooper Gale;and, she said the company banks with ORNL Credit Union.
Lieb added that many people throughout the startup ecosystem had been helpful to her.
Among other examples, she gave credit to Eric Dobson of the Knoxville-based Angel Capital Group and John Bruck, EIR at the Anderson Center for Entrepreneurship and Innovation business accelerator.
Lieb's LinkedIn in here. Resource supplied by VNC: A Wikipedia entry on Priming. VNC
. Last edited 0902 22 January 2020
---