LIFE SCIENCE Tennessee's (LSTN) Statewide Mentors Network has about 40 mentors, is actively engaged with a half-dozen companies and is recruiting further mentors.
Program Director Jim Monsor told Venture Nashville he believes the 9-month-old network can reach a sustainable "80 to 100" mentors, if the program's infrastructure keeps pace.
At-speed, the network will support "six to eight" companies at any given point, out of a universe of "15 to 25" potential mentee companies each year, said Monsor. He added that he hopes the pool of candidate companies is greater than the Network's short-term capacity. "I hope we don't drain the well, too quickly," he said.
Companies most qualified for entry into the Network's program have generally made progress toward product/service proof of concept, creation of their management team, rigorous market identification and assessment, and related requirements, Monsor said.
Candidate companies and would-be Mentors may apply to participate in the LifeSciences-targeted program here. (There has been some talk in economic-development circles in the past year about some entity possibly expanding or replicating the LSTN Network to support companies in other verticals, but VNC is aware of no movement on that, now.)
Monsor said that, once accepted and graduated, companies are welcome to remain part of the Network community, long term. An immediate post-graduation priority is usually for the Network to help companies connect with sources of capital, whether through arranging pitches, participation in a forum, providing a "warm introduction," or other assistance.
A Network program on accessing Capital is likely to be held in Nashville this Winter, through the Statewide Network's collaboration with LaunchTN, Monsor said. This story will be updated as warranted.
"It's been great to see how the program has taken off," said Monsor. "There's a huge 'giveback' element" common in the motivation of executives offering-up as volunteer mentors, and the mentor group has rapidly become pretty tight-knit, he said.
While the group continues to recruit professionals with core LifeScience experience, the Network also needs senior finance and/or investment executives, and could use more corporate and intellectual property valuation experts with direct Bio/LifeSci experience.
Regardless of industry background, the Network also welcomes approaches by established executives in marketing and and some other fields. Their broader exposure to other industries often produces fresh thinking, said Monsor.
As previously reported by VNC, Monsor, 57, works on the mentor network part-time and remains under contract as a retained consultant to Wright Medical, which acquired Nashville-based Biomimetic Therapeutics, where years earlier Monsor been employee number four, serving as COO.
Companies active in the Network program that Monsor was free to disclose include:
Dan Liebler, Ph.D.
Protypia, led by Founder-CEO Daniel Liebler, Ph.D., who says on Linkedin that the startup addresses development of [excerpt] "diagnostic tests that will dramatically improve the effectiveness of new immuno-oncology therapeutics... Protypia will partner with drug development teams in pharma to develop diagnostic tests to guide the use of new immuno-oncology therapeutics and vaccines." The company is projected to become operational this Spring, according to the profile. Liebler is a Vanderbilt University professor of biochemistry and is immediate former director of the Jim Ayers Institute for Precancer Detection and Diagnosis.
liebler
Chad Seaver, Ph.D.
Arkis Biosciences (Arkis LLC), led by Chairman and CEO Chad Seaver, focuses on "innovating neurosurgical tools and implants for advancing the treatment of intracranial hypertension, including hydrocephalus, traumatic brain injury, and other related disorders." Fellow UT alumnus Chris Arnott is the company's chief innovation officer. The 5-year-old company operates from the University of Tennessee Business Incubator in Knoxville, according to information online.

Monsor said the network is also working with "3 or 4 groups out of Vanderbilt," including one startup that is in-formation and has reached the network's intake stage.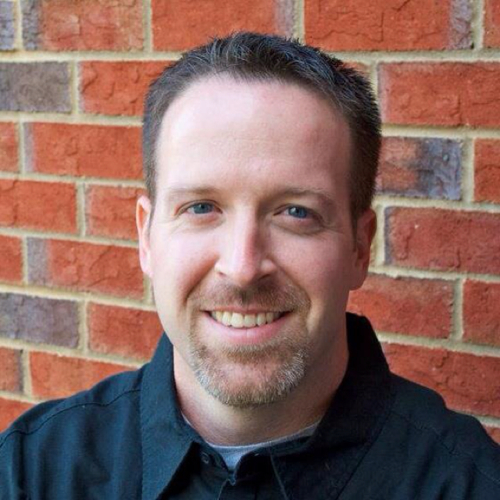 Jeremy Norris PhD
That company is Frontier Diagnostics, chartered in mid-2014 by Jeremy Norris, Ph.D., according to state records online. Norris remains deeply involved in his work as research associate professor at Vanderbilt University School of Medicine and managing director of the National Research Resource for Imaging Mass Spectrometry (NRRIMS) at Vanderbilt. His profile says that earlier in his career he was VP-R&D at Knoxville-based Protein Discovery, which developed and commercialized "sample preparation technologies that enable protein and peptide analysis using mass spectrometry," according to CrunchBase. Protein Discovery merged in 2011 with UK-based Expedeon, according to media reports at the time.
Monsor acknowledged that he, himself, considers options for the next step in his entrepreneurial journey, but emphasized that he aims to remain deeply involved in developing Tennessee's LifeSciences sector, and particularly enjoys working with the Network's mentors and companies.
His Linkedin indicates that, among other things, he is an active partner within the Nashville-based NueCura groups of Angels, which invests mainly in healthcare, healthIT and medical fields. VNC



.
---