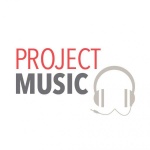 PROJECT MUSIC at the Nashville Entrepreneur Center is pushing eight music-sector startups through the equivalent of Navy SEAL training, only with a lot more noise, cameraderie and set crushes.
The program is a result of an EC accelerator sponsorship by the Country Music Association (CMA), with backup by previously announced investors.
Project Music is shepherded by Entrepreneur in Residence Joe Galante, with operations led by the EC's Robbie Goldsmith, along with Heather McBee and other team members and mentors.
A few notes from last night's shake-down cruise: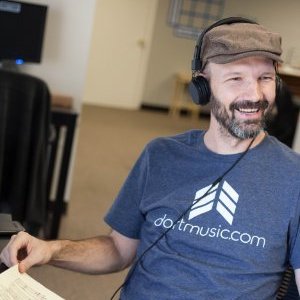 McMurtry
DART MUSIC -- Update 26 July 2016: Company pivots to Dart Data, story here. Update 26 May 2015: DART says they've raised $1.5MM, completing their Seed round.) They've already raised $930K and now looking for that serious strategic partner. Why? Well, they say they've done something TuneCor and CDBaby can't do by simply retrofitting their platforms. That is, they've created what they believe is the first and only automated platform for online distribution of Classical music. The genre has such complicated meta-tagging that producers are forced into third-party hands (at 50% royalty chop), which also means inadequate search tagging for consumers. The DART solution is so clean, they passed iPhones QA at warp speed (they have the numbers). Unassuming DART Founder-CEO Chris McMurtry, a former Naxos digital-services manager and Apple Genius, handed the prezzie duties to CMO Richard Jacobson, who, with this apparently unique platform "done," brought us up to speed and left us wondering what Classical producers will do with the money.
Ear.IQ -- (In late April, EarIQ confirmed it had set a $480K raise target.) Ear.IQ is about to give the world Earprints(TM), by giving listeners a simple in-app hearing test, removing digital-compression artifacts based on personal individual hearing characteristics, thereby allowing future listening via the app with what the founders say is original audio-file quality. Strong candidate for IP licensing play, directed toward OEMs in headphones, auotmotive, home theater and other segments. Key team are Stephen Davis and Thomas Moore. Competitors include SoundFocus (iOS only) and AMP, a YCombinator grad with venture backing. Advisors include David De Busk, veteran of BMI, Landmark Digital, as well as 2nd Generation Capital's Dana Holmes and Baker Donelson's IP-oriented Edward Ramage.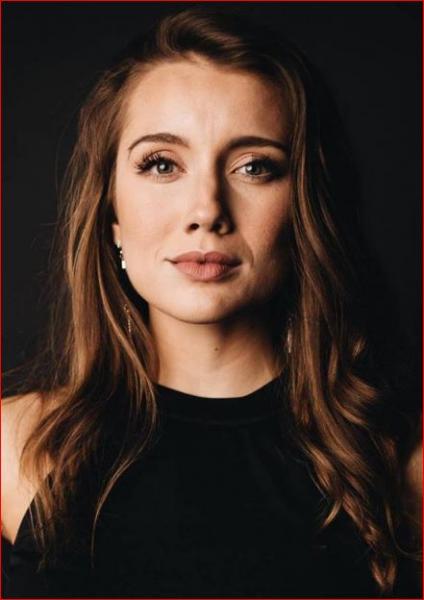 Moreland
EVAmore -- (fka What's Hubbin) CEO Channing Moreland and COO Makenzie Stokel both aim to walk out of Belmont University with degrees in music business/entrepreneurship and a new business, in 2016. Initially targeting campus Greek headquarters and campus chapters, they want to help locals line-up entertainment, using their platform. By July, the startup aims to have 150 Artists signed and by September it plans to land at least three Greek organizations for its Mobile on-demand service. Over 18 months, it projects 82 events, working with 164 or so Artists, and they plan to book their first event the day after the April 23 Project Music pitchday. Competition? Bring it, BandsInTown, GigTown, Knoxville-based Closeup.fm.
Cobb
Jammber -- This is a digital marketplace for seeking, booking and paying talent, and building "new, trustworthy relationships at the speed of business." And here, talent means any pro in publishing, recording or performance of live music, including artists, musicians, choreographers, stylists, booking agents -- you get it. More than 700 pre-registered users, including some GRAMMY-winning musicians and producers are using Jammber in current beta phase, said founder-CEO Marcus Cobb. After each project, collaborators can review each other. This team says it's confident they outshow SoundBetter, Airgigs and the Craigslist musicians lists, to name a few.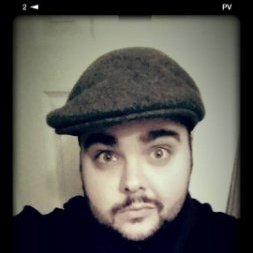 Amburgey
KaraoQ -- Over time, they plan to change how people engage in venues. Immediately, this app from HiVolume Media Company Inc. manages the Karaoke queue, monetizes cutting in-line (bumps!) and DJ payoffs, and may qualify for a Nobel for sharply reducing barroom fights. They'll go into private beta in early May, and project $1.1MM revenue Full-Year 1. It helps you read SongBooks in darkened bars via your social accounts, and this startup get a cherry for each in-app drink order. Promises to play nice with Google Wallet, Apple Pay, other apps. Three Nashville bars are among the half-dozen already signed in Tennessee, Florida and Kansas. Founder/CEO Michael Amburgey also sees an analytics play for performance rights organizations (PROs), labels, artist managers. Multiple revenue streams.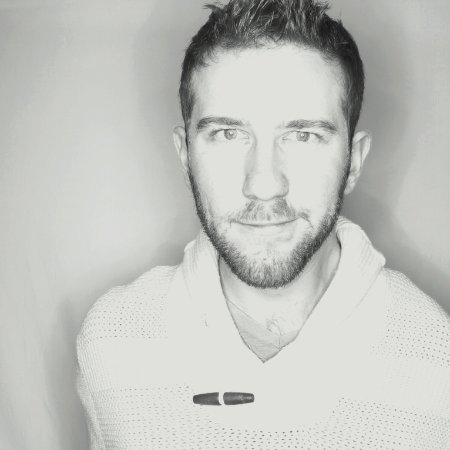 McCann
ON THE LIST -- In the booking, ticketing space, OTL allows artists and managers to facilitate, track and monetize event-upgrade experiences for ticketholders. It's targeting Artists and their business partners to facilitate VIP packages, and is piloting at the club level in a project with Vector Management. The app resembles a laminated badge, with access via social-media ID's. Upgrades can include drink, merchandise, concierge connection and other perks, and data/anaytics would also be monetized. Interesting: Company points-out that touring is closer to being the core of every Artist's business "with each passing year." Project began in January 2014 and they road the StartupBus to SXSW in 2014, but rebuilt the platform and have bootstrapped, since then. CEO Jack McCann presented. He was previously partnerships director for MarchOne Music, an events producer. Ben Blackburn, formerly of iQuantifi, is CTO.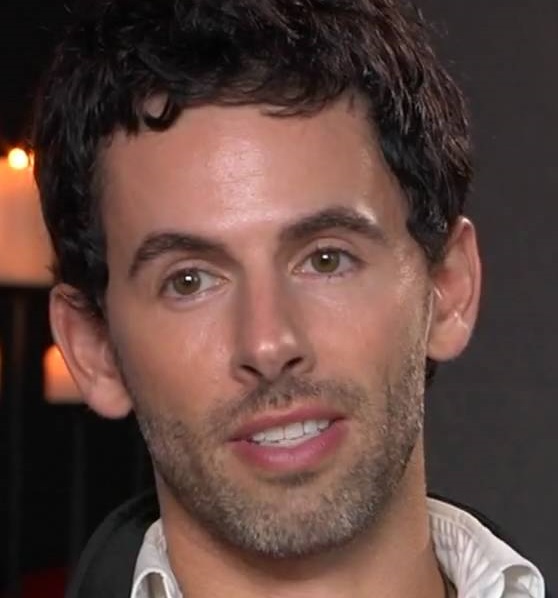 Brooker
RMSHTZ.com -- Remix Hits asserts that its offering is the first to deliver Hit Songs, sold as Software, allowing amateur music producers to quickly and legally obtain the isolated music tracks they need, for use within virtual instruments. It's near beta and has a charted song from a Warner Music Nashville performer queued-up for its first-out; and, it is developing watermark- and digital rights-management solutions, while pursuing licensing deals with copyright holders. Model: It markets its platform solution via trade shows (think NAMM), industry media, retailers, celebrity endorsements, and it gets a taste of each transaction via distribution and via B2C. Founder/CEO Sam Brooker (Sam & Ruby) says sector incumbents include NativeInstruments.com and Beatport.com
Marcum
VideoBomb -- Making clear that this startup is being positioned for rapid aquisition, Founder/CEO Chad Marcum says his startup lets you legally bomb your favorite (participating) artists' music videos with your own cut-in's, then buy the resulting product for sharing with friends and family. There are other streams, principally ad revenue. Promoted by promo's within artists' videos heat-mapped for target demographics. This PM2.0 startup is a sharp, economics-driven pivot from its original "Ripple Music" idea for monetizing music/sound contributions. The model relies on YouTube-driven revenue. They aim to have a dozen licenses by the time they exit Project Music, in about 35 days. Advisors include Bruno Francois, at Egos Ventures, Atlanta. Others in the space include Dubsmash and Fusic. Why not think of strategic buyers: Twitter earlier this month paid $50MM-$100MM for Periscope, in this space. VNC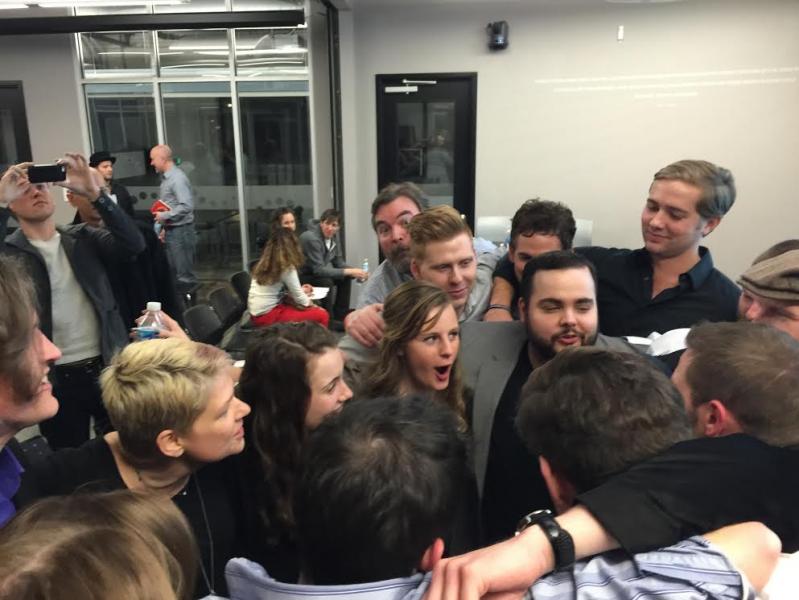 Presenters gather with Heather McBee for a boisterous sendoff after trial pitches last night.
---