[Updated 7 Nov 2019 scroll down for winners]
THE Nashville Entrepreneur Center this week publicly disclosed its 2019 NEXT Awards Finalists and its latest Entrepreneurs' Hall of Fame inductees.
Both Finalists and the separately chosen Hall of Fame heavies are to be celebrated and category Winners announced during the NEXT Awards + Entrepreneurs' Hall of Fame event, Nov. 6, 2019 at Rocketown.
EC CEO Michael Brody-Waite is to have largely completed his tour of duty well ahead of the November event.
The EC board has previously indicated it aims to recruit the next CEO by approximately the end of this month. If that is accomplished, it seems likely the new leader would play a role in the NEXT Awards program, about 60 days from today.
The EC announced Sept. 4 that this year's Hall of Fame inductees are:
► Dolly Parton, the eight-time Grammy Award winning artist, film an entrepreneur and founder of The Dollywood Foundation, who made her Ryman Auditorium debut at age 13 and has in recent years received numerous industry plaudits and accolades from both State and Metro Nashville government;
► Beth Chase is EC Board Chair Emeritus, and is leading the EC CEO executive search effort. She is founder and former CEO of c3/consulting (acquired about 18 months ago by Ankura);
► Charlie Martin, founder and chairman of Martin Ventures, a venture capital firm, as well as founder and former CEO of Vanguard Health Systems and OrNda HealthCorp.; and, former president of HealthTrust.
"Hall of Fame inductees are nominated by the public and then voted on by a panel comprised of McWhorter Circle members (the EC's individual giving society), NEXT Awards committee members including event chairs, EC Board members and EC staff, EC VP Anne Elizabeth McIntosh told Venture Nashville.
The combined 2019 NEXT Awards + Entrepreneurs' Hall of Fame event is chaired by Max Goldberg, co-owner of Strategic Hospitality; Dee Anna Smith, CEO of Sarah Cannon, the Cancer Institute of HCA Healthcare; and music industry executive John Zarling. Zarling's former roles include SONY Music Nashville and Big Machine Label Group.
Altogether, the 30 competing NEXT Awards Finalists in industry sectors that were revealed Tuesday represent an aggregate of "more than $733M in annual revenue and more than 2,700 jobs," said McIntosh.
Those 30 Finalists were chosen from among 140 entrants at the top of this year's industry awards funnel. The 140 employers represented an aggregate $1.33BN in annualized revenues and 6,608 jobs, according to the EC.
This year's industry applicant pool of 140 was "approximately the same" number as in 2018, said McIntosh, adding that while the EC did not see significant growth in total entrants this year, "we are very pleased with the quality."
All industry award finalists and their judges are listed below in this story. (Similar details on the 2018 round of NEXT Awards are here.)
The judges for this year's NEXT Awards industry finalists are as follows (names from the EC; details drawn by VNC from LinkedIn and other sources, corrections welcomed):
Entertainment, Sports, and Media
Startup finalists
BViral - Franklin - (SDA Media, SocialCoaster) - CEO: Jonathan Burdon
RootNote - Nashville - CEO: Jason Burchard.
Soundstripe - Nashville - (Levelo Music Group, LMG) - Co-CEO: Micah Sannan WINNER
Market Mover finalists
Jammber - Nashville, Chicago - CEO: Marcus Cobb
Snapshot Interactive - Nashville, St. Louis - CEO: Mark Scrivner WINNER
Taillight Inc. - Nashville - CEO: Tom Forrest
Healthcare
Startup finalists
Ancore Health - Franklin - (Ancore LLC) - CEO: Eric Passon
CaredFor Inc. - Nashville - Co-founders: Parker and Colin Polidor WINNER
Vision Care Connect - Nashville - Founder: Kane Harrison
Market Mover finalists
American Physician Partners - Brentwood - CEO: John Rutledge
EnableComp LLC - Franklin - (Complete Holdings Group) - CEO: David Jones
Healthcare BlueBook Inc. - Nashville - CEO: Jeff Rice WINNER
Technology
Startup finalists

BOS Framework Inc. - Brentwood - CEO: Sashank Purighala
Core10 Inc. - Franklin, Huntington - CEO: Jeff Martin WINNER
GreenLight Medical Inc. - Nashville - CEO: Austin Dirks
Market Mover finalists
Kindful - Nashville - (Trail Software Inc.) - CEO: Jeremy Bolls.
Quore LLC - Franklin - CEO: Scott Schaedle
XOI Technologies - Nashville - (XOEye Technologies Inc.) - CEO: Aaron Salow WINNER
Social Enterprise
Startup finalists
Cumberland Kayak Urban Adventure Company LLC - Owner: Ryan Bailey - sustainability commitment
Project Return PROh - opportunities for housing after incarceration ends - nonprofit - Ex. Dir. Bettie Kirkland WINNER
Tennessee Educators of Color Alliance - fostering inclusive policymaking - nonprofit - Chair: Diarese George Ed.D.
Market Mover finalists
Corner to Corner - Chair: Johari Matthews; Co-Founders Will and Tiffany Acuff. Social change, economic development, spiritual development
Pathway Lending - CEO: Clint Gwin (Southeast Community Capital Corp.); financial services, nonprofit WINNER
REBOOT Recovery - Ex. Dir. Evan Owens - trauma healing for military and first responders
Product and Services
Startup finalists
Elevation Search Solutions - Founder/CEO Brian Hoppes; talent recrutment for high-growth organizations
Instruction Partners - Co-founder CEO Emily Freitag; supporting equitable access to great education WINNER
No Baked Cookie Dough - Founder Megan Beavan Feeman (No Baked LLC); sweet treats prepare to minimize food-borne illnesses
Market Mover finalists
RAE/Quad-R - GM Donna Essig Smidt; a paper core producer for packaging, shipping use
REED Public Relations - President Lauren Reed; communications services
TechnologyAdvice - Founder/CEO Rob Bellenfant; business technology marketplace WINNER
Navigation Partner of the Year
SCORE Nashville - Award accepted by local Co-Chairman Rick Miller CPA. Affiliated with SCORE Association, Herndon, Va., a nonprofit resource partner of U.S. Small Business Administration. WINNER

Corporate Ambassador of the Year Finalists
Country Music Association Inc. - CEO: Sarah Trahern
Petra Coach - Franklin - (Rock Habits LLC) - Founder: Andy Bailey
UBS - Nashville - (UBS Group AG) - GM BSC: Wanda Lyle Market Head: Jerry Johnson WINNER
Young Entrepreneur of 2019 Finalists
Megan Feeman - Cosmic Creamery NoBaked Cookie Dough WINNER
Stephen Richards - Richards Bespoke
Sam Saideman - Innovo Management
Entrepreneur of 2019 Finalists
Marcus Cobb - Founder, CEO - Jammber WINNER
Meg Epstein - Founder, CEO - CA South
Tammy Hawes - Founder, CEO - Virsys12
Statements from Hall of Fame inductees, via EC release Sept. 4, 2019:
Dolly Parton
"I am so thankful to be named a 2019 inductee into the Nashville Entrepreneurs' Hall of Fame," said Dolly Parton. "It is important that we all follow our dreams and work hard to see them through. I've been blessed to have the opportunity to pursue my dreams in many areas of my life, and I encourage anyone with a dream to never lose their passion and to create a legacy that positively impacts others."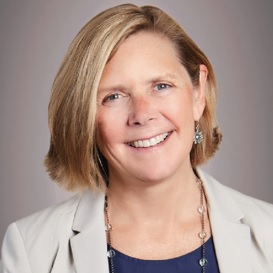 Beth Chase
"It is a great honor to be inducted into the 2019 Entrepreneurs' Hall of Fame," said Beth Chase. "Starting and building a business is hard work, and incredibly rewarding. I am excited to celebrate our collective success with my fellow inductees, as well as with the NEXT Awards winners who are the Hall of Famers of the future! The Nashville Entrepreneur Center is very special to me and I am both honored and humbled to have been selected to this incredible group."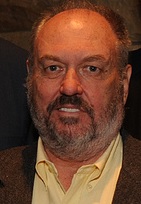 Charlie Martin
"Nashville is truly a city built by entrepreneurs and risk takers, so to be part of a group that includes past Hall of Fame inductees like Jon Yarbrough, Sherry Deutschmann, Kix Brooks, Richard Boyd, Cal Turner and Darrell Freeman is a true honor," said Charlie Martin. "While my career has been built on healthcare, Nashville offers so much for entrepreneurs in all industries. Nashville is the best place in America to start or grow a business and I am thrilled to be part of this celebration."
Sponsors of the EC awards program include Google for Startups, Ewing Marion Kauffman Foundation, LBMC, Petra Coach, Dell, KraftCPAs, Big Machine Vodka, DEX Imaging, EO Nashville, Pinnacle Financial Partners, and Sarah Cannon.
The 2018 and 2019 NEXT Awards cycles were managed by the EC, alone. The annual awards program began in 2011 as a collaboration between the EC and the Nashville Area Chamber of Commerce.
The EC was registered as a Tennessee nonprofit in November 2009, and it opened its first dedicated office space in 2010.
However, it was in 2007-2009 that a Chamber-spawned task force of about 80 influential Nashvillians identified the need to both create an online 'virtual' entrepreneurial web presence; and, for further definition of the Nashville region's missing entrepreneurship and capital resources.
Still earlier, in 2005, Nashville's relative shortcomings in innovation, tech-commercialization, entrepreneurship and related resources were identified by Atlanta-based Market Street Services, a consultant to the Nashville Area Chamber of Commerce.
The EC's Sept. 4 press release said, "The Nashville Entrepreneur Center (EC), a nonprofit 501(c)(3), was founded in 2009 as an initiative of the Nashville business community with a vision to be the front door to entrepreneurship in Nashville. The EC's mission is to connect entrepreneurs with the critical resources to create, launch and grow businesses. Supported by entrepreneurs for entrepreneurs, the organization offers membership, access to advisors, an entrepreneurial community, startup curriculum and industry-immersive experiences in healthcare (Project Healthcare) and music (Project Music). EC programs are built on a foundation of navigation to resources and diversity & inclusion."
Peruse VNC coverage of the EC since 2009, right here. VNC
. last edited 0755 7 November 2019
---