[Updated] June 7, 2017: Patientory announced raising $7.2MM in ETH in 3 days from about 1,730 ICO investors who'll convert to its PTOY native token, details here. April 25, 2017: Patientory PTY token crowdsale starts May 17, release here. Whitepaper. - Ed.
PATIENTORY, the Atlanta population health management and care-coordination technology startup, may seek investors in Nashville, with particular interest in those with hospital and chronic-care savvy, said CEO Chrissa McFarlane.
McFarlane said she has made initial contacts here with Jumpstart Foundry, Nashville Capital Network and Launch Tennessee, and is likely to attend that agency's 36|86 conference in Nashville, this summer.
Patientory has investor commitments equal to about 70% of its $2MM Seed capital raise now underway, she confirmed Friday.
Within the next 15 months, the company is likely to pursue a Series A in the $5MM-$12MM range, she said.
The Patientory platform will soon move into live pilot status. The platform supports HIPAA-compliant data storage, integration and transfer; customizable care plans downloadable for reimbursement; tracking and management of chronic care services; and, voluntary patient access to disease-specific peer-to-peer patient groups, among other capabilities.
Among the startup's revenue components are installation fees, per-user and per-bed recurring revenue, and potential future individual EMR storage and transactions involving medical records aggregators.
Central to Patientory platform technology is a layer of "smart contracts" built above the Etherium blockchain app platform, which supports distributed applications. Etherium was developed in the past six years through leadership of the Ethereum Foundation, based in Switzerland.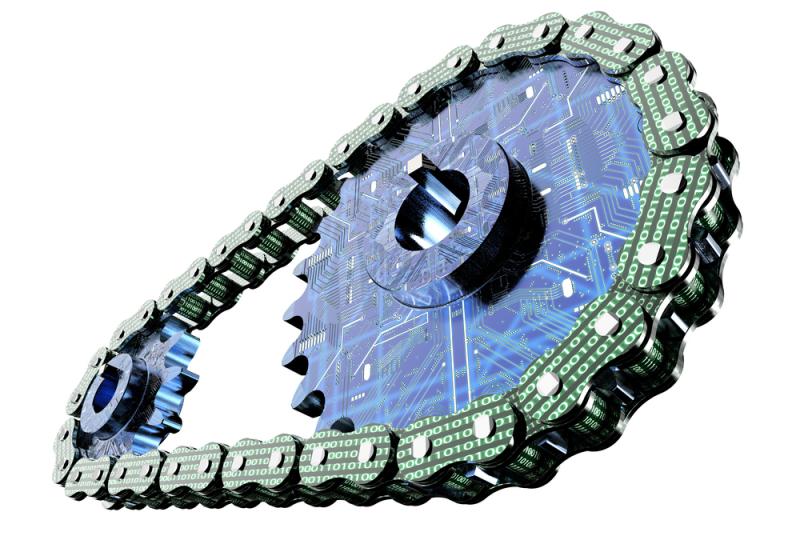 Art: Shutterstock
McFarlane said that during the recent Distributed: Markets blockchain conference in Atlanta, she met John Bass, CEO of Hashed Health, a blockchain-oriented startup backed by Nashville's Martin Ventures and by Shanghai-based Fenbushi Capital, a blockchain investor.
McFarlane's co-founders include Atlanta-based CIO Garnie Morgan and two technologists: Savannah-based Clifford Ferguson and Indianapolis-based Bob Logan.
McFarlane's startup initiative seems to have been heavily foreshadowed.
In addition to Business, Spanish, Africana and Global Health studies at Wake Forest University and Cornell University -- and a diploma from the fabled Bronx High School of Science -- her earlier career included working as a frontline consumer health and insurance navigator with NY-based Sherpaa; a community-outreach director for mental health; and, an EMR sales-development consultant, among other roles, according to her Linkedin.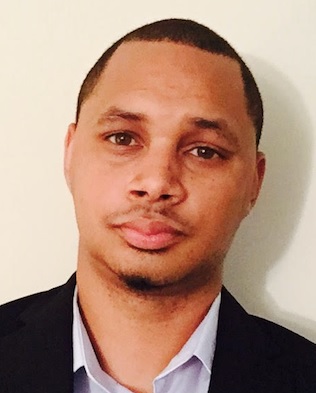 Garnie Morgan
Co-Founder/CIO
Since her days on campus, she's established and steadily broadened her entrepreneurial ecosystem.
Before moving to Atlanta in 2014, McFarlane, now 27, developed Patientory's proof of concept within the Boulder, Colorado-based Boomtown HealthTech Accelerator. Boomtown is allied with Colorado Permanente Medical Group, itself an affiliate of the Kaiser Permanente Health Plan.
Both Boomtown and New York-based StartUp Health hold stakes in Patientory. According to the Startup Health website, its investors and partners include Steve Case, Mark Cuban, Esther Dyson, Brad Feld, Wayne Kimmel, GE Ventures, and others.
More evidence McFarlane is well advised: In addition to her continuing access to Startup Health and Boomtown (where she is now a mentor), Patientory has an advisory board of about a dozen professionals based in Atlanta, Colorado, the Bay Area and elsewhere.
The outside advisors McFarlane said she was free to disclose included Nigel Waller, with UK-based Orsatech consulting; Peter Kung, VP for innovation and virtual health for the Denver-based SCL Health System; Rick Brounstein, managing director of The CFO Network, San Francisco; Richard diMonda, an Atlanta-based entrepreneur and lifesciences and medical devices commercialization advisor; and, Rodney Sampson, a partner in Atlanta's TechSquare Labs.
She also made clear that she has other advisors within the interwoven Atlanta blockchain and venture ecosystems, declining to identify them at this time.
The CEO said she is advised by attorneys with Wilson Sonsini and accountants with Atlanta-based Aprio (fka Habif, Arogeti & Wynne), and the company banks with JPMorgan Chase. VNC
.
---