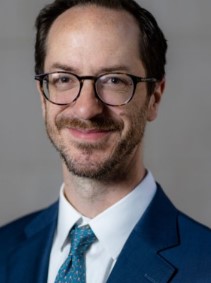 NASHVILLE Mayor Freddie O'Connell today announced his appointment of Isaac Yao Addae PhD to manage Small and Minority Business Engagement matters within the new Administration, with a portfolio including some pro-entrepreneurship efforts.
Addae began his new job Oct. 2 and joined other staff who attended this morning's mayoral press conference.
Addae was previously treasurer for O'Connell's successful mayoral campaign, in which O'Connell prevailed on Sept. 14.
Twelve days ago, on Sept. 25, O'Connell was sworn-in as the tenth mayor of Metropolitan Nashville Davidson County. A day later, he announced some of his initial appointments here.
Today, in addition to Addae, the mayor announced that a former Cooper Administration finance director, Kevin Crumbo MBA, will serve for an indeterminate period as interim finance director as the O'Connell administration begins preparing for FY 2025 Metro budget deliberations.
When asked during a press conference this morning for his thoughts regarding ways that Metro might add overall value to the city's very active innovation ecosystem, the mayor indicated that he and Addae have such matters in their sights.
In fact, he added, he was already scheduled to meet today with members of his Administration for discussion of some related issues.
The mayor also noted that Metro consideration of tech-innovation matters must address not just opportunities, but also risks. By way of example, he pointed to recurring reports of roadway crashes involving autonomous, AI-enabled vehicles.
During the recent campaign season, then-candidate O'Connell several times noted his previous councilmanic role in supporting Metro ties to the Nashville Entrepreneur Center.
Isaac Addae PhD
Nashville EC CEO Sam Davidson told VNC this afternoon that he has known Addae for about five years, and very much looks forward to engaging in detailed discussion of potential future Metro-EC collaborations.
Davidson added that Addae's role seems differentiated from similar roles in earlier Metro administrations, and he is eager to explore what is possible, going forward.
VNC coverage of the innovation beat in the past 15 years suggests that such issues as support of entrepreneurship, scalable tech companies, artificial intelligence, life sciences and other areas of innovation seldom rank as hot issues in state and local election years -- and perhaps that's just as well.
However, the linkages of those issues to quality of life, education, safety, food security, affordable housing, state GDP, productivity, good wages, wealth formation, and other criteria now seem clearer than in recent decades. (Small sample of the evidence: here, here, here, here, and here.)
As reflected in his LinkedIn profile, O'Connell's digital-tech and entrepreneurial experience includes sole proprietorship roles, as well as tech-team roles with such locals as Rustici Software, SearchViz, NashvillePost.com (then owned by Solidus), HealthStream, BOS Framework, SiteMason, Telalink, SolutionPoint and others.
O'Connell doubled-up while a Brown University alumnus, emerging in 2000 with AB/ScB Music/Computer Science.
Two months ago, during the mayoral campaign, then-Metro Council Member and Mayoral Candidate O'Connell provided the following comments on a few key topics, in response to a Venture Nashville request:
CAPITAL
Having represented the economic heart of the city and state for the past 8 years, I've worked to ensure that part of our commitment was to support the Entrepreneur Center. More recently, I was proud to support a $10m investment in an incubation center at Fisk University. And I hope to overhaul our small business incentive program to make it easier to access. I expect to create an Office of Opportunity that's a home for our youth opportunity program, workforce development initiatives, and long-range economic plan.
IDEAS
I'm encouraged by conversations I've already had with multiple of our colleges and universities and private sector partners to turn academic innovation into market success. I expect the mayor to be a partner in chief and hope to accelerate these opportunities.
TALENT
My first obligation is to showcase our talent by building a great administration and ensuring that Metro leads in recruitment and retention, as well. But, every city that focuses on core livability policies becomes an even greater magnet for talent. We've got a great basis of industry and innovation, and Metro's job is to enhance that platform.
The full transcript of responses to VNC's requests by then-Candidates O'Connell and Alice Rolli, is here.
VNC research today shows that Addae's LinkedIn profile reflects his apolitical experience, including:
-- Addae's prior engineering and technology roles with Raytheon, CACI International, Booz Allen Hamilton, and IBM.
-- His role as senior diversity and inclusion consultant with people3 Inc., a public-benefit corporation that serves to support management of client organizations that are addressing diversity, equity, and inclusion strategies.
-- His chief strategy officer role at Pivot Technology School, which trains minorities for technology careers.
-- His roles as assistant professor in the College of Business of Tennessee State University; as an adjunct professor role teaching an MBA course in entrepreneurship within the Owen Graduate School of Management at Vanderbilt University; and, his earlier role as adjunct faculty for entrepreneurship studies within Howard Community College in the Baltimore area.
A son of Ghanian-immigrant HBCU-college professors, Addae completed a bachelor's electrical engineering and an master's in systems engineering at Tennessee State University. He earned a Ph.D. in business administration at Morgan State University.

Addae's own professional website is here. VNC
. last edited 1350 6 October 2023
---