Nashville Technology Council's first annual tech awards were announced yesterday during an event at Schermerhorn Symphony Center.
Among the first fruits of NTC's "Feel the Beat" awards: a Lifetime Achievement Award to Dalcon Communications Founder-CEO David Condra, a former NTC president and a co-founder of Nashville Capital Network; Start-up of the Year recognition for Credence Healthcare; and, Innovator of the Year kudos! for CEO Sal Novin of VC-backed Linnaeus Inc. in Franklin.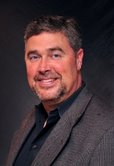 NTC President and CEO Tod Fetherling (at left) told VNC this morning the event attracted more than 380 executives and represented a strong proof of the awards concept. Said Fetherling, "To me, it's another stepping stone into the overall plan, which is to get Nashville recognized as a little bit more of a tech hub."
Fetherling expressed satisfaction with the results: ten honorees from a field of 31 finalists (including 17 in the corporate category), drawn from an initial pool of about 100 applicants. He said, however, that he hopes to see broader representation in 2010 in a number of categories, including Startup of the Year and Software Programmer-Engineer of the Year. He said that execution of the awards event yesterday should help motivate executives who "sat on the sidelines" this year, and should dispell uncertainty among nominees about "what to expect" after they are nominated.
Fetherling said the 2010 Awards cycle will begin with a post mortem session in November, with work resuming in earnest in February, followed quickly by a call for nominations.
He also explained that NTC, which he said has in the past three months regained financial strength following a recession-induced slump it experienced, is continually sorting through its priorities.

NTC priorities currently include an intensive collaboration with the recently launched Nashville Entrepreneur Center, for which NTC staff are helping raise funds, recruit an executive director and secure permanent facilities. Fetherling said his key target sectors for membership, program development and services include healthcare IT, digital media and transaction-processing.

The Award winners are listed below in bold among each category's nominees:

Lifetime Achievement
• David Condra, Dalcon Communications Systems Inc.
• Jim Lackey, Passport Health Communications Inc.
• Nicholas Holland, Centresource Inc.

Innovator of the Year
• Sal Novin, Linnaeus Inc.
• Cliff Duffey, Cybera Inc.
• Nicholas Holland, Centresource Inc.
• Larry Wilson, Zycron Inc.
• Adam Solesby, StudioNow Inc.
• Clint Smith, EMMA Inc.
Start-up Company of the Year
• Credence Healthcare Inc. – Justin Lanning
• MoonToast LLC – Marcus Whitney

Software Programmer / Engineer of the Year
• Chip Hayner, Centresource Inc.
• Thomas Holland, O'Charley's

Chief Information Officer of the Year
• Noel Williams, HCA Information Technology & Services XXX
• Gary Seay, Community Health Systems
• Sameer Bhargava, PureSafety.com
• Vanessa Hickman, Metro Nashville Airport
Volunteer of the Year
• Chris Beck, EDS - an HP Company
• Tracy Evers (Dell Inc.) Women in Technology of Tennessee
• Kent Fourman, Permanent General Companies
IT Student of the Year
• Hank Carter, Belmont University (past president of Belmont chapter, Mathematical Assn. of America)
• David Sulpy, Lipscomb University
• J.A. Hayes – Ruffin, Fisk University
The "Green" Award
• Nissan North America Inc.
• Novacopy Inc.
• edo Interactive Inc.
• Baker, Donelson, Bearman, Caldwell & Berkowitz, PC
• EMMA Inc.
Social Media / Blogger of the Year
• Rex Hammock, Hammock, Inc.
• Dave Delaney, Griffin Technology Inc.
• Kate O'Neill, metamarketer Inc.
Technology Organization of the Year
• HCA Inc.
• MoonToast LLC
• EDS - an HP Company
• Lipscomb University
• Community Health Systems
• Permanent General Companies
• Fisk University
• PureSafety (PureWorks Inc.)
• Nissan North America
• Belmont University
• Nashville International Airport (MNAA)
• NovaCopy Inc.
• Credence Healthcare Inc.
• Women in Technology of Tennessee
• edo Interactive Inc.
• EMMA Inc.
• Baker, Donelson, Bearman, Caldwell & Berkowitz PC ♦