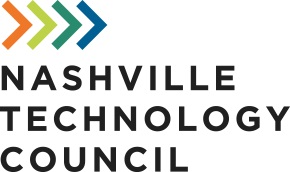 On January 28, 2016, Nashville Technology Council announced its NTC Awards winners for 2015. The nominees and winners are listed below.

Company of the Year
LeanKit WINNER
Digital Reasoning
Entrada

CIO of the Year
Barry Vandevier, Asurion WINNER
Rich Amico, CareHere
Chris McLaurin, Perception Health

CISO of the Year
Jacob Arthur, Corizon Health
Bryant Tow, Security Consultant
Scott Mackelprang, Asurion WINNER

CTO of the Year
Haden McWhorter, Premise Health WINNER
Matthew Russell, Digital Reasoning
Troy Crabtree, Navita

Team of the Year
HPA - TriZetto WINNER
Asurion Voice Services
Tractor Supply

Volunteer of the Year
Sasha Pickett, HCA Healthcare
Meg Chamblee, CTS WINNER
Edwin Acevedo

Technology Educator of the Year
Charlie Apigian, Middle Tennessee State University
Kyle Aebischer, Nashville VMUG
Stacey Kizer, Williamson County Schools WINNER


Technology Student of the Year
Wesley Alexander, Middle Tennessee State University
Steven Bell, Belmont University WINNER
Regan Holmberg, Vanderbilt University
Kevin Talatham, Lipscomb University

Innovator of the Year
Joe Kelly, CDX
Ben Rigsby, SnapShot Interactive
Dan Hogan, Medalogix WINNER

Data Scientist of the Year
Damian Mingle, WPC Healthcare WINNER
Andrew Trask , Digital Reasoning
John Liu, Digital Reasoning

Software Developer/Architect of the Year
Alan Scott, HCA Healthcare WINNER
Charlie Penner, Digital Reasoning
Victor Akel, Deloitte

Marketing Innovator of the Year
John Farkas, Golden Spiral Marketing WINNER
Stephen Epstein, Digital Reasoning
Chuck Eberl, Healthways

Early Stage Company of the Year
mSIGNIA
Medalogix WINNER
Atlas Health
.
---