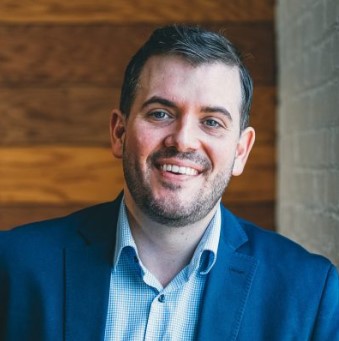 NASHVILLE ENTREPRENEUR CENTER is searching for both a president/COO to succeed out-bound John Murdock MBA, as well as for an Operations director.
Murdock announced yesterday via a LinkedIn post his plans to resign his EC post next month and to become VP for strategic planning for Shore Capital Partners, which is expanding its Nashville presence.
EC CEO Jane Allen, who assumed her EC leadership role in Fall 2019, was among dozens of respondents to Murdock's LinkedIn update, praising him personally and professionally for his personality, skills and performance across nearly 12 years of successive EC roles.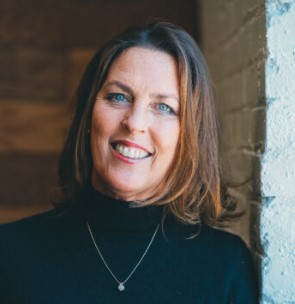 Jane Allen JD
Allen has also made clear she is now personally fielding all inquiries and applications for two prospective EC positions: President-COO; and, Director of Operations.
Job descriptions recently published for the pair of EC posts are cached by VNC here (President) and here (DO), as well as being currently posted on the EC Careers page.
As indicated by LinkedIn comments in the past two days, Murdock has long been regarded as an EC linchpin, working under at least four CEOs.
Though ever-buttoned-down, Murdock's straight talk on business themes and unqualified declarations of the EC team's commitment to the success of small business and rapidly-scaling startups, alike, have often come with comments so close to the heart of the entrepreneurial dilemma that some might prefer to frame them as akin to the truth-telling of Ted Lasso (Jason Sudeikis), who appears via Apple+ in the locker room of AFC Richmond, the fictional and continually challenged English Premier League soccer team.
Replaying a 2020 interview served-up by Nashville's Lightning100, featuring both Murdock and AVP Programs Jeremy Raley, a listener may detect in Murdock's comments the timbre of a pro who's determined to get across points like these, quoted or paraphrased:
Small business owners and other entrepreneurs are "heroes" doing truly heroic deeds.
Acting as an entrepreneur amid today's difficulties is tough, even heart-breaking, but "people make it through, more likely and with less pain, if they do it together."
The EC aims to "meet you where you are," because we aim to "democratize the entrepreneurial process and level the playing field, so that everybody has a chance."
With that mindset, entrepreneurship and small-business ownership can transform communities and change ideas into reality, thereby "helping make the world a very much better place."
The EC mission is "really to spread increasing prosperity throughout communities and to spread hope, which is certainly something we could use a little bit more of, these days."
The EC team knows that entrepreneurs have better outcomes when they get help such as the EC offers.
He urged that no one hesitate to use the option of seeking EC help because of their preconception that their small business or startup doesn't measure-up.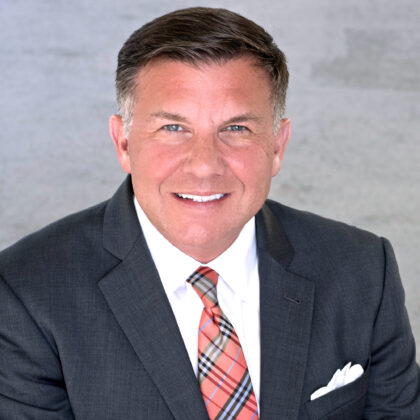 Michael Burcham
Murdock joined EC staff in 2010, becoming one of the first members of the team established by the EC's founding CEO, Michael Burcham MBA, who is himself a member of the EC's board of directors.
Murdock describes Burcham as "friend and mentor."
Notably, soon after he took the helm of the EC in 2010, Burcham himself became associated with Shore Capital. In addition to roles Burcham plays at Vanderbilt University's Owen Graduate School of Management and elsewhere, he serves as a Nashville-based Shore executive partner and Shore's chief of strategy and development, according to Shore's website.
Shore Capital has more than $2BN in capital under management. Its stated industry priorities are on Healthcare, Food & Beverages, Business Services, and Real Estate. Its portfolio is here.
Ten days prior to Murdock's announcement this week, Shore Capital Healthcare Partners Fund IV LP reported that it and a parallel fund had, to that point, raised a total $368.7MM. Crunchbase currently shows Shore affiliates having raised at least $1.7BN for all strategies.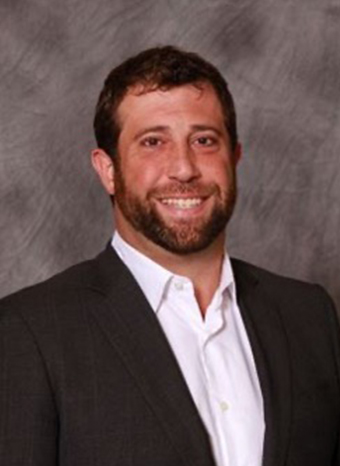 Justin Ishbia JD
Shore Capital was co-founded in 2009 in Chicago by Justin Ishbia JD (VU Law, 2004). Ishbia is a member of the Vanderbilt University board of trust and has donated $10MM to VU Law School.
LinkedIn indicates that Shore Capital team members in the Nashville area include, in addition to Burcham and Murdock, Executive Network Member Stryker Warren, Head of Payor Strategies Head Christy Vitulli, Chief Development Officer (General Dentistry Platform) Brandon Ziemann, Director Payor Consulting Kelley Harrington, Principal Charlie Shreve, Partner Chris Mioton, Associate Alex Fordham, VP Talent Develoment Anderson Williams, Senior Director Chase Hall, and Operating Partner (and Nashville EC EIR) Nigel Green, among others.
For those considering applying for an EC job: Nashville EC's Form 990 for CY 2020, posted on Guidestar, shows that Murdock's reportable EC annual compensation 2020 was about $211.8K, after about a decade on the payroll. VNC
. last edited 24 July 2022 0819
---