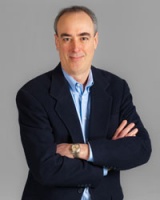 Education Networks of America (ENA), the Nashville-based managed-networks and Internet services provider, has been sold to MSouth Equity Partners, in Atlanta.
David Pierce, ENA's CEO, yesterday confirmed that the transaction had occurred months ago; senior management continues collectively to hold a minor stake; and, stock options are available to employees.
The apparently profitable company had been widely believed within the business community to be "for sale" for the better part of the past decade, with serious discussions supposedly held periodically during the past five or more years, according to previous VNC research.

Founder Albert F. "Al" Ganier III also retains a minority interest, but dozens of Angel investors who were long invested have now exited, he said.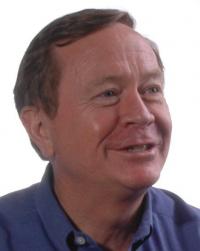 Al Ganier
No word, yet, on whether those Angels who exited ENA with dry powder and ENA-bred tech-sector experience will pursue further such investments. It was, however, only after the ENA sale was completed (apparently, during 4Q 2011), that the VTM LLC startup created by Ganier, Pierce and former ENA CTO Paul van Hoesen filed to raise $6MM, as previously reported by VNC. VTM seeks to provide video-teller teller and related services for niche markets in financial and medical sectors, according to its website.
ENA has "over 100" employees in nine states, said Pierce. VNC informal research suggests that ENA revenue, largely driven since its founding in 1996 by federal e-Rate funding for wide-area services for schools and libraries, may well approach $100 million, annually; and, the transaction might have been valued, depending on EBITDA achieved, toward the upper end of a range of $50MM to $110MM. ENA was advised by RBC Capital Markets in the sale, Pierce confirmed.
Ganier, through Cumberland Valley Farm (a dba for GST Exempt Trust), was previously the only owner with a greater-than-10-percent share of equity in ENA, according to an FCC E-Rate docket item published in November 2011. At that time, ENA and MSouth said Ganier would hold 12.5 percent of ENA Holding Corporation, a Georgia entity, with MSouth holding 85 percent. The figures suggest that, at the time of the filing, 2.5 percent of holding-company equity was available for other owners.
ENA provides Internet access, wide area networks, voice and/or video services in Tennessee, Florida, Georgia, Idaho, Indiana, Maryland, New Hampshire, Tennessee, Texas and Vermont; and, the company is deemed one of the nation's 10 largest e-rate certified service providers.
MSouth's website indicates the firm typically invests $25MM to $125MM; and, a press release long-posted there says the firm was supported in the ENA acquisition by Chicago-based NXT Capital, which lists some data- and telecom-related transactions on its site, but does not currently mention ENA.
Ganier and predecessor company Tennessee Partner were periodically subjects of media scrutiny, when concerns regarding Sundquist Administration contracting and related matters arose. At one point, Ganier was dealt a misdemeanor fine, following a federal investigation. Ganier's close personal relationship with former (GOP) congressman, then Tennessee governor and now-lobbyist Don Sundquist was often cited.
ENA was obliged to spend some extra energy for a couple of years in dealing with E-Rate officials, as a result of the dust-up around Ganier, Pierce acknowledged in earlier media coverage. The Bredesen Administration relieved much of ENA's burden by giving ENA a clean bill of health, said earlier reports.
As also widely reported by trade media over the years, ENA, itself, has consistently been given high marks for commitment and service by a succession of Tennessee state technology officials and by dozens of Tennessee school districts that have been supported for a decade or more by ENA.
Pierce, 57, lives in the Washington, D.C. area, and commutes to ENA, he confirmed. Prior to joining ENA in 2002, he was SVP for field operations for Vastera, an international trade-compliance software provider (subsequently bought by JPMorgan, then sold earlier this year to Livingston Intl.) He earned his MBA and bachelor's at the University of Missouri-Columbia, according to LinkedIn.
MSouth is led by Partner Mark Feidler, who was, until BellSouth's 2006 merger with AT&T, head of the carrier's corporate development and president of several of its business units, according to the MSouth site. Feidler earned his JD (1981) at Vanderbilt University School of Law. Another MSouth partner, Barry Bonaface, in earlier years led Bellsouth strategy and handled M&A for the company.
According to the abovementioned FCC filing in autumn 2011, the only entity that then-owned more than 10 percent of MSouth was the Board of Regents of the University of Texas System (17.86%). VNC