Updated 29 Aug 2019: Saltvest total capital raised is now $9MM+. NashvillePost reported Aug. 29 the company had raised $5.4MM from investors including Jefferson River Capital, which represents Blackstone Executive Vice Chairman Tony James and Moment Ventures. 6 March 2019- Alto announced it had raised $2.8MM in a Seed round, asserting that its total money-in since inception is $3.8MM. According to the company, investors include investors include Jake Gibson, co-founder of NerdWallet, Foundation Capital, Sequoia's Scout Fund, Amplify.LA, as well as First Check Fund and Green D Funds. Our original 2017 story is below.- Ed.
VC ERIC SATZ and former StudioNow CFO Rob Tanner have taken their Saltvest -- dba ALTO -- startup into the Venture Center Fintech Accelerator in Little Rock.
Reached for comment by Venture Nashville, Satz confirmed the two are in Little Rock at the Venture Center accelerator, now.
Satz, 47, also confirmed this is not a portfolio investment of Tennessee Community Ventures, the TNInvestco-backed fund started in 2009 by Satz and partners. He said there's no capital raise in-the-offing, at this time.
Saltvest was registered by Tanner in Tennessee in July 2015, and its Alto dba was adopted in mid-2016, according to state records online.
Tanner said he is also a principal in Bytown Holdings LLC, a startup advisory and private investment firm, as well as a managing partner in Asturian Investments, an early-stage investment special purpose vehicle.
According to the AltoIRA.com website, the company offers to streamline the process by which would-be investors establish a self-directed individual retirement account (IRA), usually a cumbersome process.
Its blurb on F6S says its platform targets "the mass affluent."
F6S also shows developer Brandon Hamric as contributing his talents to the startup. His Linkedin indicates he is working for Eventbrite here in town. He was once involved with Overdog, another Satz investment gambit.
The online Alto registration forms indicate that the company expects its consumer users to consider mainly Real Estate, Private Equity, Promissory Note, Precious Metals and/or Commodities as investment targets.
Alto says it also serves entrepreneurs and other who receive investment: "Instead of managing multiple closings in multiple locations with multiple custodians, recipients of investment funds can coordinate everything using one hub, the ALTO platform, with a single custodian. This consolidation delivers unprecedented ease and [organization] to what has traditionally been a messy effort to manage.
Rob Tanner
And, it aims to serve wealth managers, registered investment advisers, lawyers, accountants and others who support investors by providing "a dashboard for managing many clients, accounts, and investments in one dedicated hub."
Reached for comment, Fintech venture capital specialist Joe Maxwell, a serial fintech entrepreneur prior to partnering with Cultivation Capital in St. Louis to create a new fintech fund, said CEO Satz is "tackling a big problem that technology can and should solve."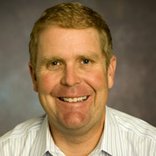 Joe Maxwell
"Individuals who want to invest in private assets through their IRA find it is a very cumbersome and challenging process -- so much so, that most investors give up and simply keep their money in underperforming strategies and products. The market needs a simple and elegant solution to enable IRA investing in private assets," said Maxwell.
Prior to serving more than two years with StudioNow, Tanner was VP for investor relations at Gaylord Entertainment. Earlier, he was director for analytics with Cendant Corp and an associate at Southtrust Bank.
Maxwell declined to comment on whether or not Saltvest might become a target of the Cultivation fund.
The Venture Center Fintech Accelerator today also announced other entrants into its second cohort:
Alpharank - San Francisco
Bond.ai - New York City
eGiftify - Little Rock, Ark.
Hedge Hog - Detroit
HTC Mobile Apps - Austin, Texas
Omnetrium - Chicago
Quotanda - Mexico City
WalletFi - Chapel Hill, N.C.
Xplanr - New York City
This story will be updated as warranted. VNC
. last edited 0625 12 May 2017
---