Nashville Medical Trade Center's spokesman Cole Daugherty (at right) recently told VNC that developer Market Center Management Company (Dallas is "even more confident today than when we began this endeavor." When told that an industry source had told VNC the Trade Center is probably not bankable at this time in its current form, Daugherty rejected that notion. Asked about whether NMTC might face the fate of MCMC projects previously scrubbed in Bogota, Columbia (LatinAmerican Trade Center) and Los Angeles (GlobalTex), Daugherty said the economy, partner decisions and other factors were at work in those instances. In contrast, in Nashville, he said, "We are near the finish line on several key leases as well as new partnerships that will add momentum to the project," he said. Asked about prospects for the NMTC, a Chamber spokesperson told VNC March 9, in part, "We firmly believe in the value of the concept that they are pursuing, and continue to believe that this project could be one of the single most transformative economic development projects for Nashville's future."
► Predators minority owner Warren Woo has joined Chicago-based Monroe Capital as a managing director. Monroe is a debt and equity capital provider.
► Public beta testers are wanted for Xtrant, Memphian James Sposto's latest idea. Sposto earlier put forward the idea of creating a TNInvestco-type program for the film and video-production industry. Xtra is a "collaborative management" tool developed within Sposto's interactive agency and soon to be offered commercially. The CA reports.
First Round Exchange (FRX splash) - a virtual stock-market interactive games plaform for those who follow the annual NFL player draft globally -- is the new Angel-backed social-gaming sports venture being launched by Eric Cromwell and Dan Schmisseur. They've done business most of the past year as Cromwell Schmisseur, an economic-development and venture consulting practice. They were previously CEO and VP, respectively of Tennessee Technology Development Corporation (TTDC). Over the weekend, the owners e-mailed some background on their venture's ramp-up, after VNC asked about their new website and their LLC.
► Platform born: River Associates Investments in Chattanooga announced investment in TrueNet and said it'll be looking for bolt-on acquisitions for its new platform. The company supports infrastructure for broadband, wireless and wireline carrier, energy, utility, corporate and government markets.

Ewing
Scott Ewing, who's holding down the fort for Venture Incite, the Solidus network incubator for East Tennessee, wouldn't confirm his organization's interest in a maturation grant from Tennessee Technology Development Corporation, saying only, "we are interested in almost any technology that meets our criterion as being capable of fostering revolutionary gains in productivity." Solidus partner Vic Gatto subsequently confirmed several Solidus JumpStart portfolio companies have submitted TTDC applications. Venture Incite and JumpStart are sister programs under Solidus, and are thus also aligned with the Seed Hatchery initiative in Memphis and a budding Solidus-supported program in Chattanooga.
Silvercare, the onsite incontinence care startup, made its SEC filing a day after we reported their $3 B-round. The filing shows affiliated with the completed round Lucius Burch III and Carl Johnson, as well as Silvercare CEO Frazer Buntin, COO Chris Hilton, and FCA/Clayton and NCN's TNInvestco fund.
Gordon
Entrepreneurs' Organization Nashville (EON) named officers and board members, including President Debbie Gordon; she's CEO of S3 Asset Management and Snappy Auctions and succeeds Emma CEO Clint Smith. Michael Burcham (NEC) and Joe Freedman are co-chairs for membership, and Charles May, a principal in bytes of knowledge, is sponsorship chairman.
► Right Side Capital Management (San Francisco) and Nashville's Angel Capital Group are no longer allies-in-the-making, according to ACG CEO Rachael Qualls. She attributed the end of the relationship to Right Side's not having raised sufficient funding. (ACG is now aligned more closely with JumpStart Angels here.) RightSide Managing Director Kevin Dick told VNC on March 13 that Right Side believes "there's a good chance we'll be ready to start investing in 4Q." VNC previously reported the initiative.
► 'Hand over here': Last week, when Gov. Bill Haslam's ECD Commissioner Bill Hagerty asked his Partnership 2010 audience for questions following his prepared remarks, Nashville Technology Council President Tod Fetherling asked from the audience to what extent Hagerty's team is focused on aligning economic development with STEM (science, technology, engineering, mathematics) priorities. Hagerty said alignment with STEM is a matter of "significant" interest within ECD.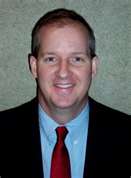 Jim Brown
The NFIB's Nashville-based Jim Brown will be among those speaking during a small-business forum in Chattanooga, March 22, when U.S. Rep. Chuck Fleischmann (R-TN-3rd) convenes the event with House Commerce subcommittee chairman U.S. Rep. Sam Graves (R-Mo.), says the TFP.

Billy Stair
Oak Ridge National Lab Communications Director Billy Stair is among ORNL employees leaving under a voluntary separation program, says the KNS and The Oak Ridger. He'll join Artemis Strategies, working in Knoxville and Nashville, he told the KNS. Artemis' clients include Pro2Serve, which is headquartered in the Oak Ridge Science and Technology Park; and Oak Ridge Associated Universities, according to the Artemis site. Nashville's Little Planet, a publishing company, is also a client. Artemis stresses it is "bipartisan."
FedEx ended-up in Memphis 25 years ago when St. Louis declined to provide incentives in the interest of protecting TWA, then a major tenant at Lambert Field, according to the Commercial Appeal. Now, St. Louis is trying to land China Cargo Airlines.
Tennessee must resolve its Internet taxation issues, said the State's Revenue commissioner, the TFP reports.
Birmingham's business alliance named a new CEO, and the region is following BluePrint Birmingham for economic development. The BBJ reports. VNC