For the third year in a row, Claritas Capital Managing Partner John Chadwick is pretty happy about being the only Tennessee fund to make Entrepreneur magazine's ranking of "Top 100 Venture Capital Funds" nationwide.

Despite that, during a recent interview with VNC, Chadwick asked, "Why isn't anybody else on the list?"
Chadwick said that while he enjoys Claritas' singular standing in Entrepreneur's annual ranking, he believes that in the longer term it'd be better for everyone if there were more early-stage investors active in Nashville.

Sharpening the point, Chadwick explained that more Tennessee funds making more early-stage investments - with an eye for good deals in their own backyard - would strengthen the state's entrepreneurial "ecosystem," deepen the pool of capital and create a bigger pipeline of the talented executives and specialists who are so critical to early-stage success.
To put it in perspective, Chadwick noted that if a handful of additional Tennessee funds qualified for the Entrepreneur early-stage ranking, that could translate over a five-year period 40 or more additional companies funded, many of them close-at-hand Tennessee firms.
Claritas earned its 65th-place Entrepreneur ranking the old-fashioned way: Since becoming operational in 2002, Claritas has made 27 investments -- including 15 here in Nashville -- while reporting $43 million in assets under management.


The company isn't resting on its laurels: Claritas' most recent investment is apparently FiledBy Inc., a startup led by former Ingram International CEO Peter Clifton (at left). FiledBy is listed on the Claritas website as an active portfolio company, but is described only as "a digital media company focused on providing services to authors." Chadwick declined to provide details on FiledBy, noting the company is scheduled to be formally launched in November.

Claritas announced six investments in 2007 and four thus far in 2008. As of Aug. 12, Claritas was examining in earnest four additional ventures that might fit the portfolio, including two Nashville companies.
Chadwick attributes Claritas' momentum to the fact that "we think we have a slightly different mousetrap." Although he ultimately declined to provide VNC more details about the Claritas business model, it's clear Chadwick believes the firm gives more than lip-service to being pro-entrepreneur - placing a premium on identifying top-notch management teams and helping them create, launch and fund new ventures.

Companies that make it into the Claritas portfolio, Chadwick said, are led by teams who are "almost always people that we've followed for awhile." Yesterday, Chadwick told VNC "over 80 percent of our companies come from in-house sourcing - [via] our network, our clients, direct pursuit of entrepreneurs."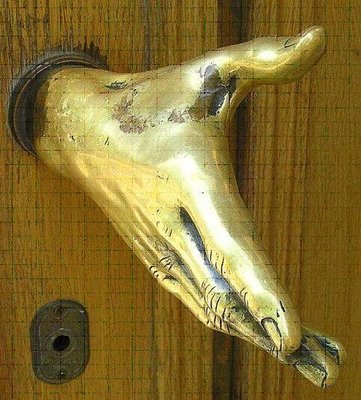 Even so, Claritas tries to keep an 'open door': Chadwick said that if an entrepreneur's "willing to be patient," Claritas management tries to accommodate all who seek a meeting. In addition, Claritas employs no arbitrary minimum-investment thresholds to screen-out entrepreneurs. Consequently, Claritas formally "registers" as many as 200 deals each year. "Of those," said Chadwick, "there are about 50 you look at closely," and Claritas invests in about four companies per year.

Roughly half Claritas' portfolio comprises Nashville-area plays, including HCA/Hercules Holding II, Cybera, DigiScript, HCCA International, Dobie Media, MetaData, MyOutdoorTV.com, Pace Investment Partners, Physicians Capital, StudioNow, and Surgical Health Group.

Farther afield, Claritas has invested in such companies as Los Angeles-based MetroPark USA Inc., which is a fashion and media retailer that has filed with the SEC for an initial public offering.

Claritas usually acts with co-investors "from outside of Nashville and Tennessee" with whom the company has long-standing

relationships. He said that, apart from its HCA investments, Claritas has since 2002 contributed roughly 11 percent to financings in which it has participated, totalling more than $100 million. Today, Claritas' investments average "under 20 percent" of a given round. Consequently, Chadwick said, Claritas is a "net importer" of capital to Nashville. He explained, "we have invested half our capital in Nashville, and two-thirds of our capital under management comes from clients outside of Nashville."

For now, Chadwick said, Claritas is enjoying the fact that the local early-stage sector is "wide open and available to us, because no one else is doing it."

At another point he stressed, "We like what we are seeing in the market, and whether outsiders fully appreciate it or local parties fully understand how much more robust it can be is a secondary issue for us [relative to the] bright future we think we as a firm have" in Nashville.

Beyond that, Philadelphia-born Chadwick also noted that his family's decision to homestead in Nashville gives him added personal incentive to encourage accelerated development of the area's venture community and infrastructure.



Chadwick emphasized VCs are not "civic funds" and must invest with priority on returns for clients, rather than in the interest of economic development. Nonetheless, he said the conditions here are right for greater early-stage investment. A key factor, he said, is pricing advantage: Venture funds based here can invest in the region's ventures at lower cost than typically associated with deals originated by funds in San Francisco, San Diego and other cities that have made "huge" public-private investments in their venture ecosystems.

He sees particularly bright prospects locally for ventures in healthcare, digital media, publishing, payments, government services, transportation and others sectors. He mentioned only biotechnology as an unlikely to gain critical mass here, anytime soon.

For Chadwick, all this means Claritas and others have the opportunity to create the next generation of Tennessee funds, which, in turn, would help rectify the state's undercapitalization, relative to venture demand. In the history of local VCs, "'Phase One' is done," he said. Now, younger "transition funds" can expand support for early-stage ventures, building on the achievements of older investment firms.
He said local firms like Claritas, Solidus Co. and Clayton Associates are the descendants of such progenitors as Massey Burch Capital Corp. - a maturing, but still-active firm with a 40-year lineage - and Richland Ventures. Chadwick noted those two pioneering companies raised their most recent funds nearly 10 years ago, but have collectively invested in more than 130 companies.
Those pathfinder firms have also served as the launchpads for younger VCs who have joined rising firms or created new funds.

For example, Chadwick, himself, joined Richland Ventures immediately after earning his MBA at the Wharton School at the University of Pennsylvania, and rose to a senior role in Richland Ventures III. In 2001, then-34-year-old Chadwick formed Claritas. Chadwick's Claritas colleagues bring similar pedigrees and connections: Managing Partner Don McLemore was a partner and CFO at Massey Burch, while Claritas Vice President Theresa Sexton was previously Massey Burch's chief accounting officer and director of investor services.

Beyond old-school ties, Claritas is selectively building its network: For example, in addition to maintaining relationships with
local and national co-investors, Claritas has enlisted advisors, foremost among them Fred Goad (at right). Prior to forming Voyent Partners with Jim Kever, Goad was CEO of Envoy, the company which, through a series of sales transactions, became part of WebMD.
In the interest of a more vibrant venture ecosystem, Chadwick has for some time publicly advocated changes in state law restricting investment by the Tennessee Consolidated Retirement System (TCRS).

Thus, he welcomed recent news that TCRS will soon begin investing up to $900 million in private equity. He told VNC, "...we are happy [TCRS is] adding the asset class to their allocations, and hopeful the direction and timing make sense for us as a firm to assist them as one of their managers... Once the specifics of the [TCRS] investment strategy are outlined, then we at Claritas can assess whether the specific goals of TCRS match what we do and where we can add value."

Meanwhile, he said, the TCRS policy change helps create "a dialogue around what we have in the state now, and what can we have in the future, relative to other high-growth regions of the country and world. Our view is [that Tennessee has] a lot of the ingredients already in place to outperform other regions..." Now, he said, Tennessee's challenge is to determine how best to seize existing opportunities and "accelerate the next generation of opportunities." ♦
Note - Entrepreneur's ranking was calculated on the basis of fundings that represent the first time a startup/seed or early-stage company received financing from a professional VC firm in exchange for equity. Claritas tied at 65th with 30 other firms that did four early-stage deals in 2007. Due to ties, there were a total 144 firms in Entrepreneur's Top 100.

Related Articles