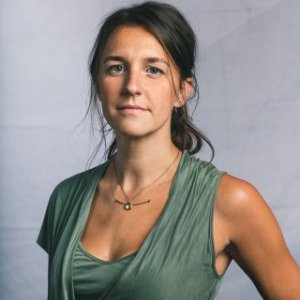 Updated 13 June 17 - Hurdl says in release here that it completed its Seed at $2.5MM and completed the TechStars accelerator and has added luminaries to its advisory board. 7 March 2017: Hurdl rep says Seed has closed at $2.25MM. Series A still ahead. 23 Feb 2017: Hurdl announced it won a seat in the inaugural Techstars Music-focused accelerator in LA, with Demo Day on May 18.-Ed.

HURDL Enterprises is halfway home in its pursuit of $1.8MM Seed capital for market expansion of its live-event ticketholder activation, engagement, commerce and analytics platform and RF-connected wearables.
CEO Betsy McHugh, the founder, CEO and majority owner of the year-old Nashville startup, said HURDL has raised $750K toward its Seed goal, including founders' personal investments and the balance in the form of convertible notes.
A year from now, the company is likely to pursue a Series A in the $3MM-$5MM range, she affirmed during a Venture Nashville interview.
McHugh, who previously spent a dozen years in artist management, said she has barely begun talks with potential investors in the Nashville area. Meanwhile, she's already been urged by potential Bay Area investors to relocate to that region.
"I really want to tell the story of Nashville and the tech scene here. That's really important to me," particularly when she believes investors mistakenly believe the West Coast is "where all the good engineers are."
Though its analytics services and wearable hardware are white-labeled for sponsors seeking to engage and transact business with event attendees, the wrist devices -- the "trojan horse" for audience communications -- are branded PIXL. Its Co-Opportunity suite spans data collection and management, analytics and predictive modeling. PIXL operates at 800-900mHz.
She conceived her business plan just a year ago, and registered in Delaware this February. She said the company's overall event-based interactive device system is patent-pending. Trademarkia says the company filed its trademark two months, with emphasis on software and Internet of Things (IoT), mobile, data management, e-commerce and related.
McHugh said it is not uncommon to see Pixl activation rates among individual event ticketholders as high as "80 to 90 percent" during an event.
McHugh's mandated advisors include attorneys with Hertz Lichtenstein & Young (general) and Wilson Sonsini (corporate, privacy) and Workman Nydegger for IP. Hurdl banks with City National and its PR is handled by BAM Communications.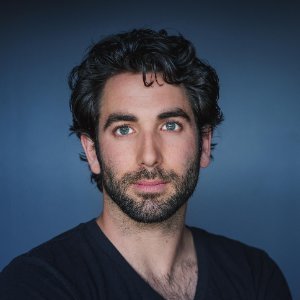 CTO Zach Shunk
The CEO is chair of the company's board of directors. The board also includes Co-founder/CTO Zach Shunk; Blair LaCorte, a veteran of private equity and tech ventures and enterprises; and, Rich Hallworth, former CEO Corizon (healthcare) in Nashville.
John Cutcliffe, VP-GM, Silva Artists Management (LA) and John Wiseman, a SVP of PRG Music Group (Production Resource Group), are both investors and advisors.
Investors who are not advisors include former NBA Seattle Clippers All-Star Center Chris Kaman, PRG Music Group SVP Nick Jackson and former ASCAP co-head for Membership/Creative LeAnn Phelan, who in 2015 joined Sea Gayle Management, an affiliate of Sea Gayle Music (formed by Tim Dubois, Brad Paisley, et al).
Outside non-investor advisors include Allison Winkler an LA/Nashville-based cause-marketing, brand-alliance consultant dba i3; Tom Worcester of CAA; David Sulpy of Initial State; and, Jonathan Peachey of FiLIP and formerly of Virgin USA.
Hurdl's competitors include PixMob, Xyloband and Glow Motion Technologies, the latter also based in Nashville, said McHugh, a 36-year-old native of Mystic, Conn.

VNC research suggests no signs of any movement toward consolidation of Hurdl and Glow Motion. Related story here.
One of Nashville's earliest entries in the broader context of live-fan experience was Rabbit Hole Creative, which did video mapping and custom content for live events. Rabbit Hole was acquired by Nashville entrant Ovation.
SVP Elyse McKenna recently joined Hurdl from Songkick and leads bizdev. VNC
.
---