Today below: Concert Genetics | iQuity | Maxwell fintech | Preferral | Startup raises | Balser C4MI | Council Capital | NHCC panel | Kaiser Permanente
---
CONCERT Genetics (fka NextGxDx) will hold a potentially landmark Summit in Nashville Sept. 26-27 at the Omni Hotel, Nashville, to bring together about 100 influentials to explore how to remove data and digital infrastructure impediments to creation of a Genetic Health Information Network for precision medicine, including precision diagnostics and other domains. The effort is intended to better document the clinical effectiveness and economic value, while improving the processes of ordering, billing, adjudicating and empowering patients to better use insights into their genetic makeup, the group said in a release today. The event's organizing committee includes representatives from Johns Hopkins, Stanford, UnitedHealth, BCBSA and others. Concert Genetics was founded by Mark Harris PhD.
DIAGNOSTIC tech startup iQuity said May 17 it has raised an additional $2.35MM in funding, bringing its total to $4.3MM, according to Crunchbase. Information online says iQuity "intends to use the funds to open its new CLIA-certified laboratory in Nashville." Our earlier report on iQuity is here.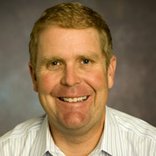 Joe Maxwell
NASHVILLE-based Joe Maxwell, a serial fintech entrepreneur and partner in the Cultivation Capital Fintech Growth Fund in St. Louis is quietly in the thick of things. He hasn't announced the Cultivation fund's final close, but Boston-based Numerated Growth Technologies announced this week that the Maxwell-led Fund led Numerated recent $9MM financing round, with Venrock, Eastern Bank; FIS; First Federal Lakewood, Hyperplane and Bright FinTech. More from our Maxwell watch here. Other local fintech here.
36|86: Several startups in this year's LaunchTN "Village 36" cadre have filed on recent raises. Nashville-based ScriptDrop, with a workflow solution for prescription delivery and compliance, in March posted for a $650K raise it completed. Co-Founder and CEO: Nick Potts. Attorney Kelcy Morris of Schaffer Law made the drop. Much bigger numbers from Cali-based BlueCart and Atlanta-based Brytecore, together shooting for more than $11MM. More on 36|86 and Village 36.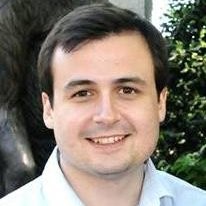 Jon Gautsch
FOUNDER Jon Gautsch is now CTO of Preferral, with Jim Aylward, former CEO of MedCenterDisplay, leading Preferral, which offers an app to facilitate physician referrals. Preferral is backed by investors including TriStar Health Partners, the new VC led by Harry Jacobson M.D., who is also chairman of Medcare Investment Funds. Aylward's MedCenterDisplay was backed by investors including TriStar Technology Fund (TNInvestco), which was also led by Dr. Jacobson, who still partners alongside Christopher Rand and Brian Laden PhD. Aylward in March completed his time with MedCenterDisplay buyer PatientPoint, according to his Linkedin. Online information shows the Preferral.com domain having been registered in 2003, and Gautsch is currently shown as registrant. Preferral is a dba for Work Me In Inc., a Delaware company with lineage back to 2012. A predecessor was apparently formed by Gautsch during his days as a computer-science student at Notre Dame, in Indiana. Update 18 Aug 2018: Aylward said Preferral advisors include attorney Doug Franck with Bradley, and accountants with Puryear Hamilton Hausman & Wood of Franklin. The company banks with Capstar.
► BULL CITY Venture Partners VP David Jones, a regular VNC reader, offers sage advice about startups avoiding excessive debt capital, which can allow deferring pricing, but create other problems. Focus on unit economics and the next milestone, he advises via INC Magazine.
Jeff Balser
THE CENTER for Medical Interoperability (C4MI) here is addressing parallel needs for industry collaboration to improve interoperability of electronic health and medical records and technologies with which they interface. The work bears on reducing costs and improving healthcare outcomes for patients. On April 6, C4MI Board Member Jeff Balser, M.D. Phd, who is dean of Vanderbilt University School of Medicine and president and CEO of the Vanderbilt University Medical Center, minced no words: He decried circumstances "often experienced" in hospitals, in which a patient has successful surgery, but dies overnight in intensive care, when vital technologies meant to be interoperable "wouldn't work well and patients would die." Balser insisted that resolving the gordian knot of interoperability is chiefly "a matter of will," calling mainly for collaboration among stakeholders. Afterward, C4MI Board member Karen Springer told the audience that "healthcare is truly broken" and "it's time that we quit accepting that this is what we have to live with." Springer, who is CEO of Nashville's St. Thomas Health (Ascension), said industry collaboration via C4MI and the Nashville healthcare ecosystem can produce remedies for the entire U.S. healthcare system.

Grant Jackson
COUNCIL Capital Managing General Partner Grant Jackson said during May 16 "Financing the Deal" panel discussion that Council has not yet been able to get into addiction treatment and is eager to do so directly or by investment in companies providing goods and services that serve that sector. He told VNC that CC "would like to invest in an outpatient medication assisted therapy company that primarily prescribes buprenorphine," and opioid. CC most recently invested in Idaho-based Triad Learning Systems, a mental-health test preparation services company. CC has two more transactions under LOI, Grant said during the event produced by NHCC. He also noted that during the current shift from hospital-centric care to provider-centric care, CC believes it must identify "markets we have conviction in," relying less on inbound dealflow than on proactive targeting. When frothy valuations and competitive processes make direct provider buys difficult and/or unwise, investors may look for companies that provide providers essential goods and services, said Grant. Similarly, he said increased effort is being given to finding business models that are less susceptible to the vagaries of U.S. health insurance policy.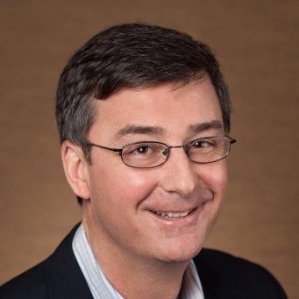 Mark Taber
GREAT HILL Partners' Mark Taber told the same NHCC audience that we've entered the "post-EMR" era, with EMR adoption about 90%, resulting in some shift of IT emphasis back to traditional workflow process improvement tools. EMR implementation has often proved a drag on clinical productivity (patient sessions) and thus we're seeing deals like NextGen's recent acquisition of mobile engagement platform player Entrada here in Nashville, as well as interest in startups that augment transcription. Revenue cycle management (RCM) plays are also under pressure, as "it's just getting harder to collect each dollar" owed for care. Major healthech's will be looking for innovative solutions as they EMR revenue growth slows, said Taber. As VNC reported in 2008, Great Hill and Spectrum acquired control of Franklin-based Passport Health Communications.
Bernard Tyson
KAISER Permanente's surpassing the $1BN operating revenue for Q1 might bring even more attention to the views of KP Chairman and CEO Bernard Tyson, who addressed an Nashville Health Care Council (NHCC) event in April. Head of the nation's largest integrated health system, Tyson said he had attended two White House meetings on Healthcare during President Trumps First 100 days. In remarks moderated by Bill Frist, M.D., the former U.S. Senate Majority Leader, Tyson said at one point, "We've run out of runway" with our "sick-based" healthcare system and said that without effective intervention the individual insurance market will in many regions "self-destruct, over time." Tyson and Frist emphasized the growing role of technology at several points, with Tyson noting that in 2016 his system had more than 100MM patient encounters and more than 50% of physician visits were virtual (telemed). Tyson noted that the KP budget for IT in 2016 was 25% of his annualized $3.8BN capital spend, equivalent to 6% of revenue (95% of which is prepaid). KP has created a new School of Medicine, with initial class arriving Fall 2019. There, students will learn first-hand "what disruption is going to look like," with strong emphasis on working within clincal teams and consumer-centric processes. Tyson and Frist agreed the future is unclear regarding the fate of ACA, with Frist noting that in his view President Trump has no "passion" for the subject and his Administration remains understaffed at senior levels to grapple with it, more effectively.



. last edited 1517 18 May 2017
---