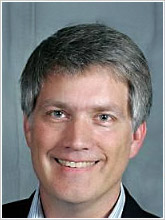 PassAlong Networks CEO Dave Jaworski told VNC Thursday he's still working to close a $30 million debt and capital round "as soon as possible."
He explained that the round, reported by VNC Dec. 1, will actually involve both venture-capital and strategic corporate investors, rather than relying mainly on angel investors, as the company had done in previous rounds that netted more than $40 million in debt-financing and funding.
In addition, Jaworksi said two lines of credit will be provided PassAlong by First Southern National Bank, in Kentucky. Overall, he said, roughly half the value of the new round will be used to replace debt previously incurred.

Jaworkski also said "we still have not finalized the lead" investor, but added that "several parties are vying for that position." Earlier, he said, an investor who had planned to make the lead investment had stepped back from that role.
Jaworski said he remains confident the round will close successfully, though he seemed to acknowledge that closure may not come til the New Year. He said he continues to find strong interest in PassAlong among investors in the U.S., Canada and Europe – but, "only a small amount" of interest in Middle Tennessee.
Asked about the magnitude of cumulative investment in PassAlong, Jaworski without hesitation offered an explanation. First, he said, PassAlong underestimated how long it would take the music and entertainment sector to quit resisting technology that would allow PassAlong content to play on the most popular devices, including the iPod. That fight around "digital rights management" has now subsided, but the delay was costly.
Meanwhile, media and technology have not been standing still. Thus, said Jaworski, "we've been surfing the waves" to capitalize on new developments in social media and other fields.

All that evolution has taken time and money, but the result has been a suite of individually branded products that address needs of artists, consumers, songwriters and publishers.
Most important in understanding PassAlong's financing requirements, Jaworksi said, is the fact that from the outset PassAlong has been engineered to be a high-impact, even transformative player. He never saw PassAlong as a mere content-downloading service.
"We chose not to be a niche player, not to be a company that [just] did one widget well," he said. "From the very beginning, we said we're going to do something very large, or go down trying."
All along, he said, his plan for PassAlong has been to create a company capable of providing its customers their own media networks, supported by a "world-class" content and e-commerce platform. He said the company's progress to date is consistent with his original vision, even though keeping- up with technology and changing business models has meant periodically adding "extra blocks that weren't there" in original plans.
In pursuit of world-class infrastructure, PassAlong announced in October a major alliance with Akamai Technologies, a publicly traded company based in Cambridge, Mass. Akamai services could give PassAlong speed and cost advantages, despite the company's still-growing need for server capacity, bandwidth, transactions-processing and software. No word from Jaworksi on whether or not Akamai might be among PassAlong's corporate strategic investors.
PassAlong Networks is "effectively split" between Nashville and Seattle (at left), Jaworkski explained, with most of the technology-development staff in the northwest. He said his information-technology team and other corporate functions are based here in Franklin. Some development work is offshored to India, through a relationship with a firm owned by someone Jaworksi has known since his days with Microsoft at Redmond, Wash.
In 1999, after a career within Microsoft in Canada and in the U.S., Jaworski came to Nashville to work for Gaylord

Entertainment. He commuted four years to his home on the West Coast. In 2003, he moved here with his family. He has three children attending Middle Tennessee universities and a fourth in college in Seattle.
Jaworski, himself an accomplished guitarist, began his career at radio stations in Manitoba and Winnipeg, Canada, where he doubled on-air for both Country and Adult Easy Listening programing. He said he soon found that his "calling" was on the technology side of the business.

He said that his motivation has, all along, been to help connect fans and performers, and help those who entertain earn enough money from their art to do what they love, without having to spend days as "baristas," preparing drinks for others. ♦