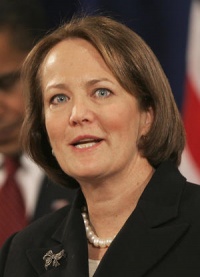 President-Elect Barack Obama has nominated a venture-capitalist and economic-development advocate to head the Small Business Administration.
Facing U.S. Senate confirmation hearings will be Karen Dale Gordon Mills, the 55-year-old founder and president of private-equity investor and advisor MMP Group Inc. of Brunswick, Me. The President-Elect announced Mills' selection, Friday.

Until 2007, Mills was associated with New York City-based Solera Capital, the buyout-oriented private-equity investor she co-founded with two other women, in 1999. Solera has a reported $250 million under management, spanning consumer products, healthcare, Internet and technology sectors. Other reports indicate Mills has also been active in food, distribution, textile and industrial-component fields.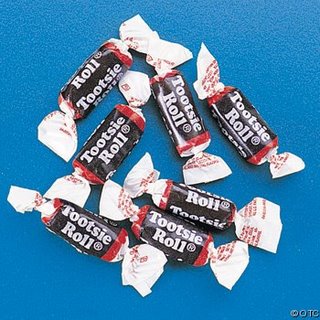 Mills may have come by her entrepreneurial bent, naturally. Mills' father and mother, Melvin and Ellen, are and have long been chairman-CEO and president-COO, respectively, of Tootsie Roll Industries Inc., which her mother's family bought from the original owner in 1935. TRI is the Chicago-based purveyor of not only Tootsie Rolls, but also Junior Mints and Sugar Daddy. The company had nearly $500 million in net sales in 2007, and has been listed on the NYSE (TR) since 1922.

Among other activities, Mills is a member of the board of the Maine Technology Institute (MTI), which is a nonprofit provider of early-stage capital and technology-commercialization support for Maine businesses.

Further, Mills is currently the lead director of the board of The Scotts Miracle-Gro Company, based in Maryville, Ohio; and, is reportedly a director of Melville, N.Y.-based Arrow Electronics Inc., an electronic-components supplier with $16 billlion in sales in 2007. She also currently chairs Maine Gov. John Baldacci's Council on Competitiveness and the Economy of the state of Maine.
Mills' earlier career included stints as a McKinsey and Co. consultant and a General Foods product manager. She earned her bachelor's in economics from the former Radcliffe College, now integrated within Harvard University, and her MBA from the Harvard University School of Business. She is a mother of three sons, and her husband of 25 years is lawyer Barry Mills, who is now president of Bowdoin College.
Mills has been a director of both Arrow Electronics Inc. and ArmorAll Products Inc., since 1994. Reportedly, too, Mills holds or has held board seats with Latina Media Ventures LLC, Triangle Pacific Corp., Annie's Homegrown Inc., Guardian Insurance Company, Telex Communications Inc. and the Baltimore Orioles.

The President-elect has drawn generally positive reviews in selecting his Cabinet. Upon succeeding SBA Acting Administrator Sandy Baruah, Mills is likely to focus on the SBA's recently published strategic plan, which devotes relatively little attention to enterprise capital. ♦