CEO Burcham
Nashville Entrepreneur Center CEO Michael Burcham has, with the blessing of the Entrepreneur Center board of directors, taken on as a personal responsibility a contract with Tennessee ECD to serve simultaneously as CEO of Startup Tennessee. The agreement has previously been characterized as giving the NEC about half of Burcham's time. Given the very high level of sustained activity now associated with the Entrepreneur Center, VNC asked NEC Chairman Clayton McWhorter what impact the sharing of Burcham's time will have on the NEC, its staff and constituents. Replied McWhorter, "We are still evaluating this new role and its effect on staffing at the center. Once we have time to properly assess it, the board of directors will make a decision that ensures the appropriate level of staffing for the continued success of the center."

Vic Gatto
► Now they wait: JumpStart Foundry's annual Investor's Day (Aug. 25) drew about 110 accredited investors and assorted onlookers to Houston Station to see presentations by the six-startup JumpStart 2011 cohort, JumpStart co-founder and Solidus partner Vic Gatto told VNC. Some termsheets are likely to start landing soon on at least some of the presenters' conference tables. Meanwhile, Solidus isn't waiting for other investors to make decisions, but is setting meetings with the six JumpStart firms and with some of the latest crop of grads from the Solidus-driven SeedHatchery accelerator in Memphis, Gatto said. JumpStart previously said it had nearly 100 applicants for the six 2011 cohort slots. The 6 firms: RentStuff | Meevl | ColdCrate | Kahootz | Daio | GoodJob.
► Best ticket in town? BarCamp Nashville 2011, the fifth annual event, will be Saturday, October 15, at Cadillace Ranch. There's BC11 team meeting tonight. Details and archive of previous BC's here.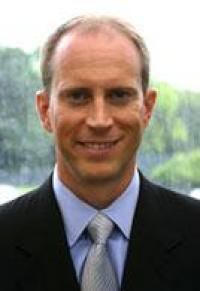 S. Collins
IPO: Stephen Collins, the Nashvillian who became CFO of Austin-based social-commerce player Bazaarvoice after a brief stint at edo Interactive, may soon be CFO of a public company. Bazaarvoice filed last week, projecting $86.2MM in its shelf filing.

Sonny Clark
► Techie sold? Advanced Network Solutions' assets are apparently being bought by a sub of Inman Square Capital, according to a $3.9MM raise filing Friday with the SEC. ANS' founder and CEO is Sonny Clark, who has not responded to a VNC query about the filing. Inman Square Managing Director Max Sadler submitted the filing.

► Health startups -- eMIDs, the Nashville/Bangalore-based healthcare technology and solutions provider, is now a mentor organization in the Chicago-based HealthBox Accelerator, which is sponsored by Sandbox and others.
H. Andrews
► Hal Andrews, healthcare entrepreneur, has joined the advisory board of Dublin, Ireland-based Lincor, according to a Lincor release. Among many incarnations, Andrews is a co-founder of Mainland Morgan, a holding company; and its sub, Cruden Bay Advisors. Among numerous involvements, Andrews was previously associated with locally based Data Advantage, which sold its assets to Press Ganey in 2010.
► GOBA, the get-out-be-active social play by John Dayani Jr., and TriStar Technology Ventures (a TNInvestco fund) executed a $100K convertible promissory note, Dayani recently reported to State ECD. GOBA previously recruited more than $440K in investment from TriStar.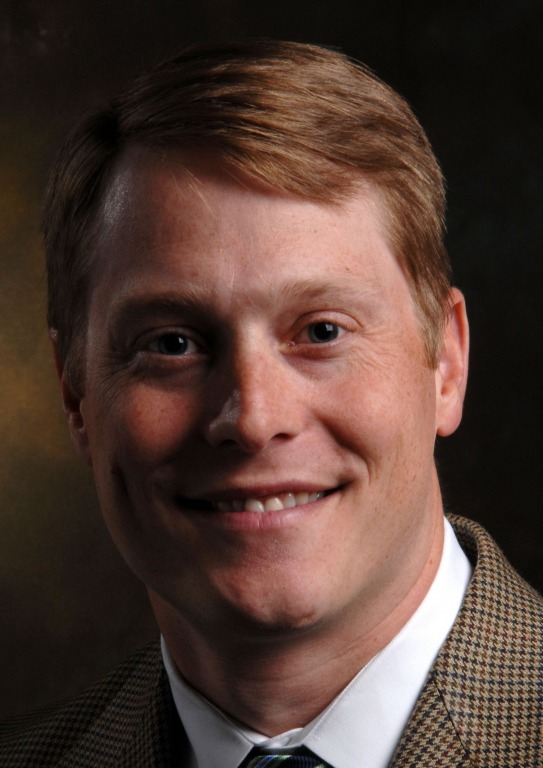 B. Laden
VenX, the Nashville-Boca Raton company that offers the Revolution medical device for treating spider and reticular vein conditions, on Aug. 19 filed with the SEC notice that it had raised roughly $1.7 million. Brian Laden, co-founder of TNINvestco TriStar Technology Ventures, which has previously announced investing more than $500K in VenX, was listed in the filing, along with founder Navroz Mehta. (Separately, TriStar in a letter Aug. 8 reported to ECD a $500K investment in VenX, bringing its total investment in the company to at least $1MM.)
► Covenant Surgical Partners, the Nashville-based surgery-center PE, lists Lucius Burch III, James Vann and others on its Aug. 18 SEC filing for a completed $1.8 million capital raise.
► JellyFish One, which apparently has some of those VeggieTales creators associated with it, filed by managing partner Erick Goss with the SEC on its $3.8 million capital raise. Goss is managing partner of Creative Trust Media. Related NBJ story here.

C. Ferrell
► Southcomm, the Nashville-based publishing group that owns Nashville Scene, City Paper and NashvillePost.com among other companies in Nashville, Louisville and Kansas City, on Aug. 4 and Aug. 11 reported to the SEC equity offerings of $1.2m and $1.3m, respectively. Southcomm CEO Chris Ferrell said the raise was "primarily to retire seller debt connected with previous transactions." Listed with Ferrell on the two filing were Townes Duncan, founder of Solidus; Solidus partner Vic Gatto; and Solidus co-investors DeWitt Thompson, Mark Oldham, David Ross, Phil Pfeffer, Sherod Robertson.
► Startup needs a partner or co-founder? Here's another Grow Nashville (James Fend) meetup group, convening around that topic Sept. 7.

StartUpFever: The Tennessean's startup roundup (Aug. 21) teed-up Nashville-based RentStuff (Adam Albright, a JumpStart Foundry participant), which allows folks to loan goods to others for a fee; NextGxDx (Mark Harris, also JumpStart), an online resource for clinicians needing to select genetic-testing resources from myriad labs; and, CityStreak (Carter Hopkins, Daniel Goldstein), which helps create and promote sponsorable scavenger hunts in the style of Amazing Race. Innovations included among in Nashville Scene's welcome summary of 10 ideas percolating locally include Splother.com based in Nashville and led by Dave Durocher and Jason Collins; it offers Indie artists help marketing their music to brand managers and other sync gatekeepers, and they're already signing artists. Also profiled, locally based Neomonics Media's (Jacob Gordon, Nathan Loyer) QuoteTh.is widget, which helps websurfers share quotes they like via social media.
► Dailycoupon startups with Nashville presences have been redeemed: Tampa-based consolidator CrowdSavings has in the past year bought QponDay and SavvyAvenue.
► eDoc4U, a division of ConduIT Corporation, is likely next to target the Medicaid market for sales of its online-wellness support technology and services, Nashville Medical News reports it.
► MyDormFood is a venture launched in Nashville by Jonathan Murrell to provide online grocery ordering for college students at institutions with inadequate meal plans. MyDormFood competes with CarePackage.com. HT: TSN.
► Enclave points us to The Tennessean's "Brainstorm Nashville" concept-in-development for an online space for collaboration focused on community issues.
► The Wall Street Journal says among US city-hubs Nashville is tops in healthcare services, Indianapolis in life sciences, San Antonio in cybersecurity, Albany NY in nanotech, Kansas City in IT, Asheville in beer brewing, and Ogden Utah in outdoor sports.
► Scott Dever is now SVP Information Systems at Logan's Roadhouse. He's a '92 grad of Lipscomb University computer sciences. Release here.VNC