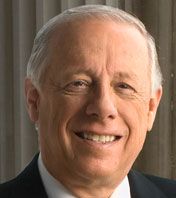 Gov. Bredesen
IN A VICTORY lap only a physicist could love, Gov. Phil Bredesen visited Oak Ridge National Laboratory last week to celebrate the opening of the Joint Institute for Neutron Sciences. ORNL release here. ORNL is also pushing hard to become the "carbon fiber capital of the world," according to the KNS's recent story on a $34MM grant for a technology center there.
Haslam
PRIORITIES: Gov.-Elect Bill Haslam (right) said "small towns, rural development and agriculture" would get more emphasis within the state's Economic and Community Development (ECD) agency, according to the Times Free Press during the campaign. A higher Rural profile within ECD is planned, including "base camps" to coordinate ECD regional efforts, Haslam said. Yesterday, Haslam named his first Cabinet commissioner, selecting Julius Johnson for Agriculture. Johnson is CAO-Treasurer of the Tennessee Farm Bureau. Haslam was still listed this morning as a member of the board of Tennessee Technology Development Corporation (TTDC). No word yet from Haslam, yet, on who will get the nod to lead ECD, which spawned TTDC, with legislative support. Meanwhile, a TTDC spokesman says TTDC will support the state's 1st Annual Rural Innovation Conference, scheduled alongside the Tennessee Municipal League's (TML) annual meeting at Murfreesboro, June 12-14, 2011.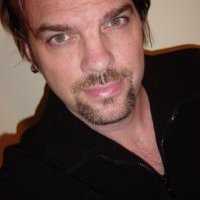 Robertson
MUSICROW magazine has a new owner in President Sherod Robertson, who continues his dayjob as chief financial officer of Southcomm, from which he bought the music-industry publication founded nearly 28 years ago by David Ross, who remains publisher. Robertson told VNC he approached Southcomm with the idea of selling him MusicRow, and Southcomm accepted the exit opportunity, with no trailing ownership. MusicRow's revamped website went live, yesterday. MusicRow's RowFax reports keeps the industry up on artists looking for new material. Robertson said eventually there are likely to be new services, but with just a month in the saddle, he's focused on the current biz. Changes, he stressed, can happen quickly at MusicRow. Years before Southcomm, Robertson was in charge of Finance at Arista Records and was CFO at Reunion Records and Reunion Music Group.
SHAREABLEINK CEO Steve Hau tells VNC his firm, which relocated from Boston, has hired its "Freshman class" of Nashville-based engineers, and is moving its data center to a Peak10 in Franklin, Tenn. The company is also "likely" to retain a Nashville law firm, in January, Hau said. Hau recently closed $4.5MM A-round included The Martin Companies, Heritage Group Holdings, TNInvestco Tennessee Angel Fund, Nashville Capital Network Angel Fund and Founder Collective. The company digitizes physicians' documentation for use in EHRs, with current marketing emphasis on emergency departments.
The 3rd Annual TTDC Venture Showcase will be May 5-6, 2011, at Nashville's Sheraton Downtown. TTDC is led by Interim President & CEO Leslie Wisner-Lynch, who succeeded founding CEO Eric Cromwell. TTDC is chaired by St. Jude Children's Research Hospital CEO Bill Evans. Earlier VNC TTDC coverage here.
SPEAKING of whom: Earlier this year, Cromwell and former TTDC VP Dan Schmisseur created a consulting firm, which remains in traditional stealth mode. Their website explains they'll concentrate on such things as business strategy, market analysis, venture pitch presentation development, technology transfer, government affairs and public-policy guidance for state and federal agencies, plus innovation strategies.
ARDENT Health Services yesterday announced appointing Jean-Paul Creusat, M.D., its chief medical informatics officer, to ensure Ardent becomes a "meaningful user of electronic health systems," according to a press release. Earlier this year, Ardent won Nashville Technology Council's Technology Organization of the Year Award, and Ardent's Bill Dieringer won NTC's chief information security officer of the year award.
TNInvestco debate
may continue
TNINVESTCO: With VC Larry Coleman's petition for further TNInvestco disclosure now filed with the Tennessee SupremeCourt (pdf here), even fewer observers are predicting another round of TNInvestco funding to issue from the General Assembly that convenes in about 30 days. Ten firms ended-up winning bankable tax-credit allocations to fund TNInvestco funds that have gained wide recognition. Early VNC coverage of TNInvestco is here. Recent Tennessean story here; related TN Watchdog reports here.
VEINVIEWER, based in Memphis and owned by Japan-based Christie Medical Holdings, got it first peer review (positive findings) in Pediatric Nursing, according to Memphis Daily News. VeinViewer imaging helps medical staff reduce needle sticks in patients. The company says it will increase staffing in 2011. VNC